Phuket is quickly turning into one of the most visited destinations in all of SE Asia, and for good reason. With Bangkok being named the worlds most visited city in 2012, with over 15 million visitors, surprisingly over 10 million of them also made it to sunny Phuket. Developing at an astonishing rate, Phuket is trying its best to keep up with the ever growing influx of tourists, as their slow season is getting shorter and shorter each year.
From huge shopping malls like Central Festival and Jungcylon, to high rise luxury condominiums and gigantic water parks, Phuket can seem to many as if it is loosing its charm, however there are still some great hidden spots and activities you won't find in the guidebook.
1. Visit a Chinese Shrine
There are many popular Buddhist temples in Phuket, most visited is the Chalong Temple, which is well worth a visit. However, what few tourists discover is the islands many Chinese Shrines, which in many cases, are just as if not more interesting than their Thai counterparts. Hundreds of years ago, many Chinese immigrated from southern China to Phuket to work in the tin mines and in so doing brought their traditions with them. The shrines and temples are a mixture of Bhuddist and Taoist beliefs and visiting a Chinese shrine while in Phuket it well worth it. Many are located in Phuket Town, an area of the island not often visited by tourists and visiting one is a great way to get away from the tourists and see something different and unique in Phuket. We recommend the Bang Neow and Jui Tui shrines, both located in Phuket Town. If you find yourself in Phuket during October, don't miss a chance to check out the Phuket Vegetarian Festival, but watch out if you are squeamish, it can get pretty graphic!
2. Visit the Fish Market
On the very southern end of Phuket you will find Rawai Beach. Often glossed over as it is not a swimming beach, it has a couple things to offer that are well worth the time to check out. If you drive down to Rawai around 2pm in the afternoon you can catch all the action of the fish market. Each day, the fishing boats land in Rawai and sell their nights catch to all the local restaurants and hotels in the area. if you are a die hard seafood fan this is not to be missed! You can purchase any type of seafood right from the fisherman, saving quite a bit of money in the process. If you are on vacation in a hotel room with a kitchen you can cook up your fresh seafood any way you like it! Even if you are not buying any fish, it is a very cool area to check out if you are nearby. The fish market can be found at the far east end of Rawai beach, you will know it by the large parking lot, which should be pretty busy.
3. Enjoy dinner in Rawai
Our second Rawai activity not to miss is eating a fresh seafood dinner right on the water. There are no fancy restaurants here, only traditional, fresh Thai food, easily the best we have ever had. There is a long sidewalk which expands the entire length of Rawai and it packed with small, sit on mats on the ground style restaurants. On the opposite end of Rawai beach (west end) there are a number of seafood restaurants which stand on stilts and hover over the water. Our favorite is called Natty Seafood, run by an absolutely wonderful Thai family. If you go around sunset you will most likely see one of the most beautiful sunsets of your life while watching the tide go out, stranding iconic Thai long tail boats on the beach. The food is fresh, delicious and cheap and the setting is magical.
4. Bang Pae Waterfall
The northern part of Phuket is often overlooked and save for the airport and a couple high end hotel resorts, it is fairly quiet on the tourist front. Most tourists flock to the southern beaches of Patong, Karon and Kata while never exploring the north. The northern areas of Thalang and Packlock are full of some great activities and sites to visit. If you have a car or motorbike during your stay in Phuket you have no excuse not to explore the north of the island. In Packlock you will find the Bang Pae waterfall, a popular weekend place to visit for many locals but few tourists. In a national park, the cost to enter is 200baht per person which also gives you entrance to the Gibbon Rehabilitation Center, which is also worth a visit and very educational. Phuket's animal welfare laws leave a lot to be desired, and in some cases the treatment of animals here is downright cruel. At the Gibbon Rehabilitation Center, you can visit some of the saved animals and learn all about what is being done to protect these amazing animals by their dedicated and knowledgable staff. If you are lucky they will all start yelling at the same time, once one starts they all chime in and it is pretty cool to witness.
The waterfall is about a 10-15 minute hike up into the Thai jungle and you won't be able to miss it. If you are feeling adventurous the water is cool, refreshing and feels great to jump into. The waterfall itself is about 15 meters high, the tallest in Phuket. If you are feeling super adventurous you can climb the slippery rock wall on the side of the fall and jump into the cool waters. If you are there on a weekend you will undoubtedly see Thai guys hanging out with their friends and pushing the envelope to see who can jump from higher without killing themselves.
5. Barbecue Beatdown
If you are in Phuket and wish to watch some Thai kickboxing, there are many options. Just walk around Patong for 5 minutes and you'll be passed by a truck with a blaring loudspeaker complete with Thai guys in the truck bed punching each other, promoting the "biggest fight of the year" tonight! If you aren't smart you can easily spend over 2,000 baht just to get in to one of these fights. While many of the fights are genuine, Muay Thai is such a popular tourist event that many of the fights are at least semi staged and a little acted out. However, if you want to see some good Muay Thai in a slightly different setting, head to Tiger Muay Thai on the last Saturday of the month for their Barbecue Beatdown. Tiger Muay Thai is arguably the most famous and well respected Muay Thai training gym in the world, making it a popular destination for young fighters to train the world over. All month long fighters are encouraged to sign up for a fight for that months beatdown, and it doesn't disappoint. For 500 baht ($15) you get entrance to the fights (about 15) and a wrist band for free beer and food. While not all the fighters are Thai, where else can you see young fighters from all over the world try their hand at one of the most exciting sports around. The first few fights are reserved for the beginners and are often pretty slow, but make sure to stay until the end when the real fights happen, they are wildly entertaining! Ask any Tuk Tuk driver to take you to Tiger road in Chalong and they will know what you are talking about.
**BONUS** 6. Get Your Teeth Cleaned
Ok, this doesn't sound like you're ideal vacation does it, but stick with us! Dental and health care in Thailand is some of the best in Asia and is very cheap compared to the west. You will see teeth whitening advertisements everywhere, which at about $25o is a pretty good deal. However, if you aren't in the market to spend $250 at the dentist on your vacation, the next best thing is getting your teeth cleaned. The entire process takes about 20 minutes and costs less than 1,000 baht ($30), Found all over the place, local dentist offices are clean, high class and up to date with all the modern practices. Definitely not better than a day on the beach, but if you have a couple hours of free time, it is raining during your stay or you just really don't fancy another visit with your dentist at home, getting your teeth cleaned while on vacation in Phuket is quick, cheap and painless.
.
Jeff Johns is the co-founder and editor of Latitude 34 Travel Blog. Through 65 countries on 6 continents he has accumulated a seemingly endless stream of odd information, interesting stories and helpful tips and tricks to better travel. Jeff's goal is to visit all 204 countries on Earth before he is too senile to forget them all. A graduate of the Visual Journalism program at the Brooks Institute, his true passions lay in honest visual storytelling, documentary filmmaking, Thai food and a good laugh. Together with his girlfriend Marina, they run Latitude 34 Travel Blog as a source of helpful information for those who love to travel or those who simply dream of it. Follow them on their Facebook Page on on twitter @lat34 travel or on their instagram @latitude34
The following two tabs change content below.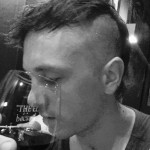 Brian is a travel writer, photographer, blogger, travel addict and adventure junkie. Being outdoors, getting off the beaten track and outside his comfort zone is what makes him tick. Brian's the dreamer in the relationship; when he's not travelling, he's dreaming about it! Keeping fit, cooking, music and red wine take up the rest of his time.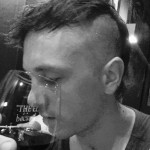 Latest posts by Brian Barry (see all)