In Nepal it's easy to feel small, especially when trekking in the world's highest mountain range. Surrounded by the enormous Himalaya we felt so tiny and insignificant. We took this photo on day 9 of our 23 day trek in the Everest region. It made us think of one of our favourite inspirational travel quotes by Gustave Flaubert: "Travel makes one modest. You see what a tiny place you occupy in the world."
What place has made you realise what a tiny place you occupy in this world?
Let us know in the comments below.
The following two tabs change content below.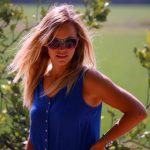 Noelle is a foodie, red wine-o and a huge dog lover. She is a bit of a chocoholic (ask her friends - she keeps an emergency stash of it in her bag - also known as "Nelly's shop"! Along with Barry's Irish tea bags when on the road). She's also a travel junkie and the sensible one in the relationship! Noelle loves to really get to grips with the culture of a country and the mindset of the people. She also enjoys picking up a few words in the local language wherever she is and, of course, sampling the local food!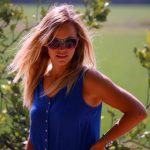 Latest posts by Noelle Kelly (see all)