Kuala Lumpur, or simply KL as it's known locally, is one of the most culturally diverse capital cities in Southeast Asia. Through the ages, people have settled here from all over Asia and the Indian Subcontinent, creating the vast mix of peoples, cultures, religions, traditions and foods that make up the city today. As a result, there is loads to experience and a huge variety of things to do in Kuala Lumpur. As an Islamic state, you will see plenty of mosques throughout the Malaysian capital but between these, you will also see South Indian Hindu Temples, Catholic churches and Chinese temples – an eclectic mix to say the least.
On one hand, the city is ultra modern, with the iconic Petronas Towers dominating the skyline, a monorail system and metro running the length and breadth of KL and more shiny, new malls you could imagine! On the other hand, there are also the more classic areas of the city, which are more in line with what you might expect from Southeast Asia, where street hawkers thrive, old colonial buildings reign dominant and arguably where the real heart of the city pumps.
This was our second visit to the city and since our last visit was in 2011, now something of a distant memory, we were excited to see as much as we could this time around. With three nights and two full days in the Malaysian capital to explore the city, here are our favourite things to do in Kuala Lumpur.
15 Things To Do In Kuala Lumpur
Visit The Petronas Towers
No trip to KL would be complete without seeing the iconic Petronas Towers. Standing 451.9metres tall, these are the tallest twin towers in the world and really are a sight to behold. And while the towers are beautiful from the outside, it's the views of the city below from the towers themselves that make these a necessary addition to any KL itinerary.
To avoid disappointment, be sure to book your tickets in advance, as the tickets sell out almost every day. We booked our tickets in time for sunset and it worked out beautifully, standing on the bridge between the two towers, watching the sun sink behind the horizon. Tours will last about an hour, leaving you 15minutes at the observation deck on the 86th floor. There is a locker on the ground floor to leave your backpack before you take the lift and travel at a staggering 5-6 metres per second to the SkyBridge!
See KL From KL Tower
For the best views of the Petronas Towers in the city, be sure to visit Menara KL, also known as KL Tower. If you don't get tickets for the Petronas Towers, KL Tower is a very popular alternative and it's actually taller than the Petronas Towers. At a height of 452metres, it's the seventh tallest communications tower in the world and the lift moves at rocket speed, taking only 54 seconds to reach the top. From the observation deck at 276metres, the 360degree views of the city really are spectacular.
You can buy an open ticket here to visit whenever is convenient for you.
If you're feeling energetic, time your visit with the annual race to the top, where competitors run up the stairs to the top in the KL Towerthon Challenge! Or for an adrenaline pumping display, go at the end of September / start of October for the annual KL Tower International Jump Malaysia, where BASE jumpers from all over the world come to jump from the edge of the tower. Incredible!
Climb 272 Steps To The Batu Caves
About 45minutes north of Kuala Lumpur are the Batu Caves, dedicated to the Hindu god Lord Murugan. This is one of the most popular Hindu shrines outside of India. And it really does feel like you are stepping into Southern India. Colourful Tamil-style temples occupy the area at the base of the stairs to the cave and vendors sell candles, flowers and trinkets for worshippers to leave at the various temples inside.
Standing guard at the front of the Batu Caves temple is the enormous, 42.7metre tall statue of Lord Murugan, which took three years to complete and is now the tallest statue of this deity in the world. 272 steps take you to a huge cave at the top where the main temple is located. The sheer size of the cave is overwhelming and the views back down from the top are impressive. Be on the lookout for the cheeky macaque monkeys who have claimed the temple grounds as their home. They won't hesitate to grab any food you have in your bag or from your hand. And speaking of food, for a real taste of South India check out the amazing Indian restaurants when you come back down from the caves for a bargain lunch. You can catch the train from KL Sentral to the Batu Caves.
Dine Al Fresco At Jalan Alor
Jalan Alor Food Street is the place to come for your on the street dining experience. You will have menus presented to you every five steps as you make your way from one end of the street to the other, promising that their restaurant is the best value and the best food. And they might be right! Take a gamble, see what you like and go for it. Most of the food on offer is generally Malay, Thai or Chinese with some coconut ice cream stalls in between – highly recommended! Buskers travel up and down the strip of restaurants singing everything from Oasis to John Legend, keeping the crowds entertained. Once you've chosen a restaurant, order your food and sit back and enjoy the atmosphere. Dining al fresco at Jalan Alor is a must for every visitor to Kuala Lumpur.
Learn About Islam At Masjid Negara
Located in the midst of thirteen acres of gardens, the Masjid Negara, National Mosque of Malaysia is an interesting place to visit and learn a little more about Islam. Non-Muslim visitors are permitted to visit the mosque from Monday to Sunday from 9 am to 12 pm, 3 pm to 4 pm and 5:30 pm to 6:30 pm. On Friday, the hours are restricted to just the two afternoon time slots. Entry is free and women are required to wear a headscarf and to cover their arms and legs. Purple robes and headscarves are provided free of charge at the entrance.
Inside the mosque, you can explore at your leisure and there are volunteers on hand to answer any questions you might have about the Islamic faith. The mosque can hold a whopping 15,000 people and the prayer room inside really is beautiful. Non-Muslim visitors can't go inside the prayer room but you can go right up to the very edge of it and look inside.
Haggle Hard In Chinatown's Petaling Street
Chinatown in Kuala Lumpur is a district buzzing with energy and the hub of the activity is on Petaling Street. This is where you should come if you want knock-off…. anything! Sunglasses, t-shirts, shoes, Zippos, perfume, you name it; you'll find it here. Be prepared to haggle hard and you will no doubt land yourself a bargain. There are plenty of street foods to sample too, including roasted chestnuts, various noodle dishes and sweet potato balls, among other culinary offerings. And when you've had enough of Chinatown wind down with a beer at the Reggae Bar, a backpacker favourite, at the west side of the market for some of the best value drinks in the city.
Hang Out At Bukit Bintang
If you're looking for fancy shopping malls, restaurants, bars and cafés, then look no further than Bukit Bintang. This popular street is the centre of KL's entertainment scene. This is the hip and trendy part of the city, where you will find the younger generation hanging out. It's also home to Ain Arabia, the so-called 'Arabic district' of KL, where you will find restaurants serving a great choice of Arabian dishes.
Taste The Best Of KL At Lot 10 Hutong
Located in the basement of the super-swanky Lot 10 mall on Bukit Bintang, this is debatably some of the best street food in Kuala Lumpur. Don't be put off by the designer shops you pass on the way in, but instead, make a beeline for the Hutong Hawkers Centre on the lower levels. When billionaire Dr Francis Yeow purchased the Lot 10 Mall, he convinced the owners of the most famous hawker stalls from around the city to open a second stall inside the food court of his new mall. Most of these stalls have been perfecting their recipes for generations and trust us, it's good. The result is a food court consisting of the very best Malaysian street food that can be enjoyed in a clean, air-conditioned environment – genius!
Walk The KLCC Bukit Bintang Pedestrian Walkway
Opened in 2012, this pedestrian walkway runs for just over 1km and connects the Pavilion KL Mall to KLCC, the site of the Petronas Towers. When we visited KL, this was listed by TripAdvisor as number 4 of 310 things to do in Kuala Lumpur. We couldn't believe it! But we quickly realised why it's so popular – the partly air-conditioned walkway is a real treat in the 40degree heat. It might not be a 'tourist attraction' but you're going to want to make use of this when KL gets hot, which is… always!
Chill Out At KLCC Park
Around the Petronas Towers is a 50acre garden consisting of walkways, workout areas, a massive children's play area and elaborate water features. This is a great place to chill out if you're waiting for your time slot to visit the towers or if you want to see the towers from a different perspective. When you're in a big concrete jungle, it's always nice to experience some greenery and KL has some pleasant green areas scattered throughout the city.
Get Lost In Little India
Want to experience India? Well, Little India in the Brickfields district, just south of KL Sentral Station is the place to do it. It is estimated that there are more than 2million Malaysian-Indians living in Kuala Lumpur and that is certainly reflected in this part of the city. The people, the food, the customs; it's like being transported to India and we absolutely loved it. It's got all the feel of walking through an Indian bazaar, with saris for sale, pure-veg restaurants left, right and centre and brightly coloured arches lining the street, reminiscent of the South-Indian temples we fell in love with – go check it out!
Learn Malay History At Merdeka Square
Merdeka Square, which translates directly to Independence Square, is an important landmark location in Kuala Lumpur. This is where the Union Jack was lowered and the Malaysian flag was raised for the first time on the 31st of August, 1957. The Malaysian flag flies proudly here now on one of the tallest flagpoles in the world at a height of 95 meters.
Admire The Stunning Sultan Abdul Samad Building
Right across the road from Merdeka Square, is the stunning Sultan Abdul Samad Building where the Malaysian Declaration of Independence was signed in 1957. Stretching 122metres along Jalan Raja, this building is like something right out of an Arabian fairytale – had Aladdin come flying around on his magic carpet, we wouldn't have been surprised. Unfortunately, there was no flying carpet appearance.
See KL's Oldest Mosque, Masjid Jamek
The city's oldest mosque, Masjid Jamek was built in 1909. Visitors are welcome in the mosque, however, when we visited, it was closed for renovations. But if you are in the area visiting Merdeka Square or the Sultan Abdul Samad Building, it's definitely worth a stop.
Shop At Central Market
Looking for some souvenirs before you leave Kuala Lumpur? Central Market might be just what you're looking for. You can find everything here from clothes to fridge magnets, to bottle sand art and paintings. It's all indoors and air-conditioned, so it's a good place to get a break from the heat if you're on your way back to China Town from Masjid Jamek. Depending on your haggling skills, you might get better bargains on Petaling Street.
Travel Tips For Kuala Lumpur

Getting Around Kuala Lumpur
Getting around Kuala Lumpur is fairly easy; other than the train to the Batu Caves, we walked everywhere. There is both a metro system, a monorail line and a commuter train service, so just double-check your connections before getting on. Kuala Lumpur airport is well connected by public transport to KL Sentral Station as well. Station staff generally speak English and are very helpful. There is a KLIA Transit Travel Card available which you can pre-load and top up as you go for added convenience. It works on all trains and buses and can even be loaded with cash to use as payment in certain shops.
Where To Stay In Kuala Lumpur
When it comes to finding a hotel, Kuala Lumpur has every option imaginable on offer from upmarket hotels to boutique guesthouses and hostels. We chose to stay near the very central Bukit Bintang area as it was close to Jalan Alor and just a 15-20minute walk from Chinatown, another popular area for budget hotels in Kuala Lumpur. There is a huge choice of accommodation in KL with something for every budget and every taste. We found some great deals on Booking.com on both this trip and our previous trip to Malaysia. Bukit Bintang and Chinatown are probably the two most popular areas of the city as they are close to many of the major attractions in the city, as well as restaurants, bars, shopping and nightlife.
Over To You
With so much to see and a plethora of things to do in Kuala Lumpur, you could really spend a lot longer than two days exploring this dynamic city. If you're short on time like we were, you can book all your activities ahead of time here.
Have you visited Kuala Lumpur? Do you have anything to add? Let us know in the comments below.
Pin It!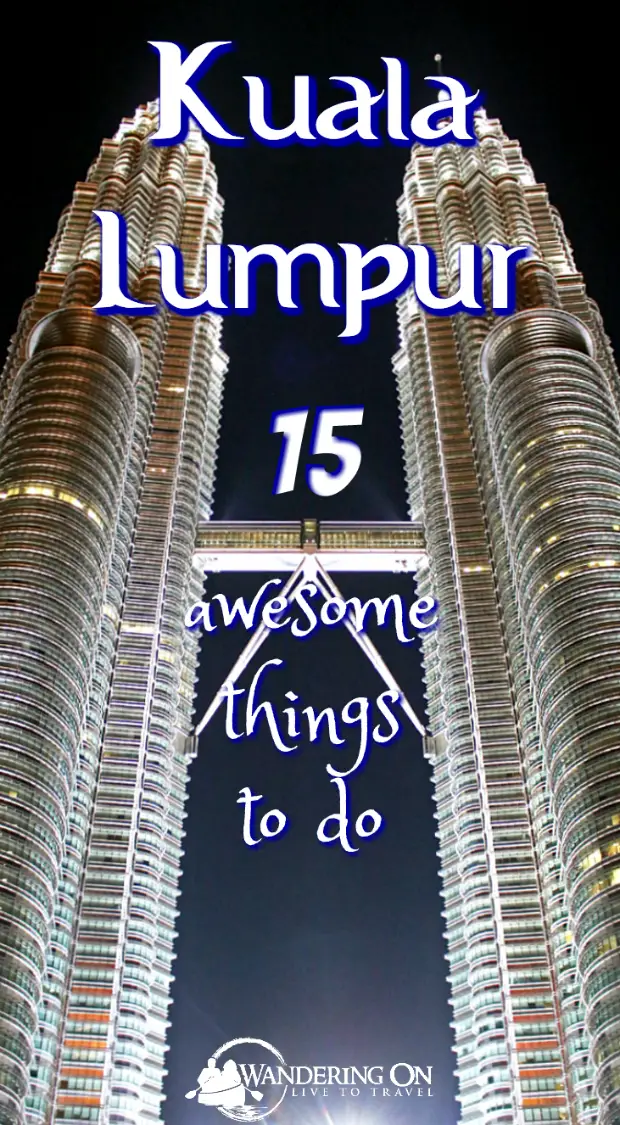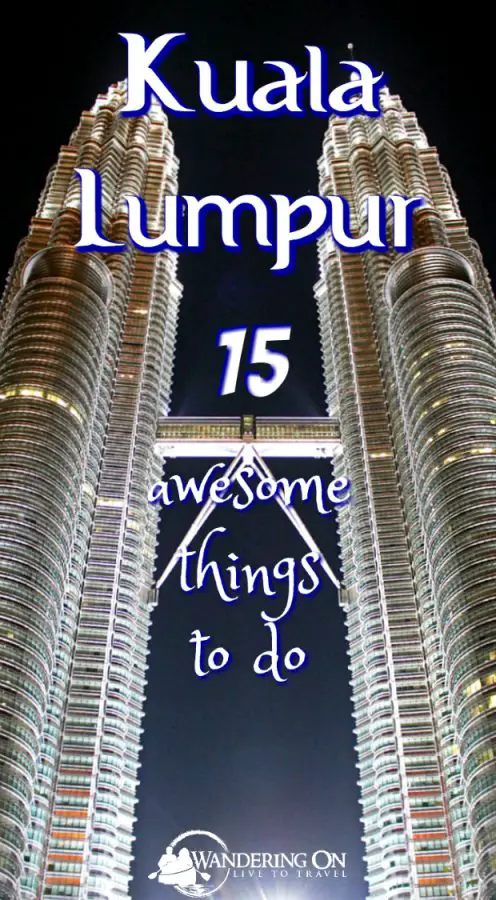 The following two tabs change content below.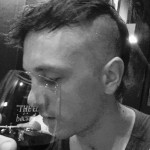 Brian is a travel writer, photographer, blogger, travel addict and adventure junkie. Being outdoors, getting off the beaten track and outside his comfort zone is what makes him tick. Brian's the dreamer in the relationship; when he's not travelling, he's dreaming about it! Keeping fit, cooking, music and red wine take up the rest of his time.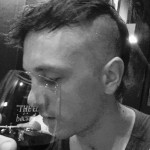 Latest posts by Brian Barry (see all)
SUBSCRIBE FOR OUR FREE EBOOK
Sign up for our free travel photography Ebook "Faces of Nepal" and you'll also receive our monthly newsletter.