We were nominated for the Liebster Award a few weeks by Two Hungry Backpackers. Thank you so much!
In our three years of blogging we had never heard of it or been nominated before and we think it's a great way to create community and connect with other bloggers. What exactly is the Liebster Award you may ask? The Liebster Award is an award for bloggers, by bloggers. It is passed from blogger to blogger to encourage connection, communication and support within the blogging community, and to help discover new, up and coming bloggers. It acts as kind of a blog chain letter in many ways.
When you receive the Liebster Award you have to write a blog post following these rules:
Thanking the blogger who nominated you for the Liebster Award with a link back to his or her blog.
Answer the 11 questions that your nominator asks you.
Nominate 5 – 11 bloggers of your own, with under 1,000 followers or more if they haven't already done a Liebster, who you think deserve it.
Create 11 questions for your nominees.
Display the Liebster Award logo on your page.
List these rules (1-6) in your post.
Our Answers
1. What is your favourite recipe to cook while travelling?
Shakshuka, a middle-eastern breakfast dish with eggs and tomatoes – simple and inexpensive to make in one pan and you can always find the ingredients. It's so delicious and filling!
2. What is your go-to most useful travel website?

Skyscanner for flights and TripAdvisor for almost all other information.
3. Name your "hidden gem" destination?
Kudle Beach in Gokarna, Southern India is the definition of a hidden gem. There's a small hike involved to get to the beach and only a handful of guesthouses/restaurants right on the sand!
4. What is the strangest thing you have eaten while travelling?
Defiitely Sannakji (산낙지) in South Korea. It's a live small octopus that's cut into pieces and served immediately, usually lightly seasoned with sesame and sesame oil. A bit cruel we know but we love sushi and had to try lots of foods while living in South Korea. It is actually quite good even though you have to chew very thoroughly to stop it from suctioning onto your mouth!
We also tried Boshintang (보신탕) or dog meat soup while living in South Korea. We're not proud of this because of the cruelty involved and last year we became pescetarians so, again, it was a once off.
5. Name the most annoying travelling habit you have come across?
Someone talking really loudly on their phone on a bus or train. Technology has come a long way. Is your reception really that bad that you have to roar so the person actually might hear you? Sometimes we miss the etiquette of northeast Asia where people's phones were silenced on the bus or train and on the train you had to step out of the carriage to take a phone call so as not to disturb other passengers, who almost always slept in transit.
6. What one tip would you give to fellow bloggers?
Connect with your audience as best as possible, whether it be through your blog, social media channels or email. Being there for them when they have questions and comments is vital. After all, if you don't have an audience, why are you blogging?
7. What was the best sport you tried in a foreign country?
Rock climbing in Vashisht, northern India. We had wanted to try it for ages and it was a great workout!
8. What one food do you always bring on your travels?
Barry's tea bags. It's an Irish brand of breakfast tea that Noelle can't survive without!
9. What local delicacy on your travels most disappointed you?
Kopi Luwak. It's made from coffee beans that have been eaten, digested and defecated by the common Asian palm civet. We tried it in Sumatra and we looove coffee but it just tasted like all other Sumatran coffee. However, we googled it after and found out that all the really top notch stuff gets exported and the Luwak left behind isn't the best quality. Guess we'll have to splash out on the real deal to know the difference!
10. What is the best restaurant you have ever dined in?
Ooooh, as foodies this is a really tough question! We love so many different types of food that we could have one for every cuisine and country we've visited. One restaurant that springs to mind is a Michelin star dumpling restaurant Tim Ho Wan in Hong Kong, and the best sushi in Kyoto and the best gourmet tapas in La Brunilda, Seville and the best vegetarian food in Sun Moon bakery in Sofia, Bulgaria or Café Paradiso, Cork, Ireland and a seafood tasting platter in El Vaixell in Llanca, Catalonia. See? This is too hard!
11. What was the best concert you have gone to while travelling?
Hands down, The 1975 in Warsaw, Poland. We had previously seen them in Seoul at a festival where they supported Queen, but due to bad weather there was a problem with the sound equipment so they were delayed getting on stage and so their set was cut way too short. Also most people were there to see Queen so there wasn't much of a buzz for The 1975. When we saw them in Warsaw it was a different story. They were the main act and everyone was there for them.
It was a small venue and the atmosphere was unreal. The lighting, the crowd – everything was electric! We even managed to sneak backstage and get a picture with the lead singer Matty Healy! We also saw the saxophonist John Waugh outside and got a picture with him. We saw their tour bus parked outside the Palace of Culture and managed to get another picture with Matty because the first one was blurry! Such a nice guy – he remembered us from the first picture and still posed for a second – guess we were probably the only Irish stalkers in Warsaw! That was definitely one to remember!
Our 11 Liebster Award Questions:
What inspires you to travel?
What's the most off the beaten path place you've ever been?
What experience made you feel most out of your comfort zone on your travels?
Is the number of countries you have visited important to you?
How do you fund your travels?
What's the most interesting culture you've experienced and why?
If you had to choose to live one national cuisine for the rest of your life e.g. Thai, Italian, Indian, what would it be and why?
What's the scariest thing that ever happened to you on your travels?
If money and time were no object, what would be your first choice destination?
How would you define your travel style? Slow travel / luxury / adventure?
If you could travel with any celebrity, dead or alive, who would it be?
And Our Liebster Award Goes to:
The following two tabs change content below.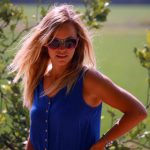 Noelle is a pescetarian foodie, travel junkie and a massive dog person. She's a self-diagnosed chocoholic and loves tea, coffee and red wine. She also loves to do yoga and therefore is the sensible, grounded one in the relationship! Noelle loves to really get to grips with the culture of a country and the mindset of the people. She also enjoys picking up a few words in the local language wherever she is and, of course, sampling the local food!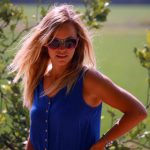 Latest posts by Noelle Kelly (see all)