To quote the Wizard of Oz, "There's no place like home!" While this quote has been over used, one of the best inspirational travel quotes for when you feel a new appreciation for your home country or even when you're on the road and you're feeling homesick comes from American author Jodie Picoult: "Maybe you had to leave in order to miss a place; maybe you had to travel to figure out how beloved your starting point was."
After three and a half years away from home with only 5 weeks spent in Ireland on visits, we returned home for four months after backpacking around Nepal, India, Sri Lanka and Sumatra. It was our first summer spent at home since we left and we really felt the words of this quote rang true. With one of the best summers Ireland had gotten in a long time weather wise, we jumped at the chance to be tourists in our own country. We climbed Ireland's highest mountain, we toured around Tipperary, we went on an epic road trip of the west coast and we hiked in the Galtee Moutains.
This photo was taken on an amazingly sunny day from Brandon Point looking over Brandon Bay in County Kerry, the Kingdom of Ireland.
Have you found a new appreciation for your homeland after travelling?
Tell us your thoughts below.
The following two tabs change content below.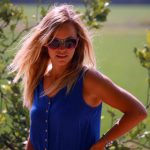 Noelle is a pescetarian foodie, travel junkie and a massive dog person. She's a self-diagnosed chocoholic and loves tea, coffee and red wine. She also loves to do yoga and therefore is the sensible, grounded one in the relationship! Noelle loves to really get to grips with the culture of a country and the mindset of the people. She also enjoys picking up a few words in the local language wherever she is and, of course, sampling the local food!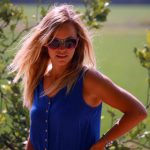 Latest posts by Noelle Kelly (see all)