Scotland is home to some phenomenal long distance routes that make it the perfect place to explore on foot. If you want to see some of Scotland's most breathtaking landscapes, here is a step-by-step guide to planning your next hiking trip.
Climate and Weather
The first step in the planning process is to decide when you want to go. Climate and weather play a huge role in your hike and what could be a dry and dusty trail in June could be a muddy mess in November. Before you set off on your hike, check the weather and pack accordingly. Even if your weather App tells of blue skies and sunshine, it is always wise to prepare for the worst. Every 1,000 feet you climb you will lose 5 degrees in air temperature so you should always take note of your surroundings during your hike.
Assess Your Ability
West Highland Way (151KM), Great Glen Way (117KM), Speyside Way (116KM) and Southern Upland Way (338KM) are just a few of the more challenging hikes Scotland has to offer. Other popular but less challenging options include the Berwickshire Coastal Path (48KM) and the West Island Way (48KM). With so many great routes to choose from including mountains, forests and lochs, finding the perfect route for you is no easy feat. One of the easiest ways to pick a route is to find a hike that complements your ability. Consider your recent training regime and remember to be realistic when thinking about how many hours you wish to hike for and find a route that matches these desires. Remember that changes in the weather could slow you down so it is always wise to factor in a few rest periods.
What To Take 
Once you have determined a route, you can then turn your attention to supplies. Find a map of your chosen route and make sure it is a recent one as trails can change over time. A topographic map can help you to assess the terrain and help you to identify the difficult points along your route. Comfortable walking shoes are a must as well as waterproof layers and seasonal accessories such as hats and gloves. Plan your kit list weeks in advance and don't forget the small things like a first aid kit and snacks to fuel your hike.
Where to Stay
It can be tempting to leave finding a suitable place to stay until the very last minute or even expect to walk into a B&B at the end of your route but it's best to plan your accommodation well in advance.
Whilst many hikers enjoy the flexibility of camping, the chance of poor weather means this isn't always a possibility. Websites like HomeAway have a wide selection of rural lodges across Scotland that can be booked for just one or two nights. This way you know for sure that you have shelter, warmth and somewhere to rest your head at the end of your hike.
Safety Tips
Safety should be your top priority regardless of your route. It is never wise to hike alone and you should always leave the details of your route as well as your estimated start and finish times with a friend or family member. Lastly, familiarise yourself with the Scottish Outdoor Access Code to ensure you enjoy the outdoors responsibly.
Planning your hiking trip to Scotland needn't be stressful; in fact sometimes planning can be just as fun as the hike itself. Use these five tips to plan a hiking trip that complements your ability.
The following two tabs change content below.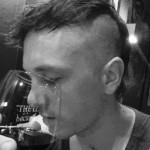 Brian is a travel writer, photographer, blogger, travel addict and adventure junkie. Being outdoors, getting off the beaten track and outside his comfort zone is what makes him tick. Brian's the dreamer in the relationship; when he's not travelling, he's dreaming about it! Keeping fit, cooking, music and red wine take up the rest of his time.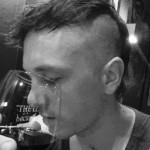 Latest posts by Brian Barry (see all)