Tenerife is the largest and most populated of all the Canary Islands and has been a popular spot with holiday makers for years. Thinking about Tenerife, the stereotypical scene comes to mind for most; pint guzzling, sun worshipping holiday makers interested in lazing around all day and partying all night. However, this magnificent island has so much more on offer than people think. It's a great place for those looking for an active trip with loads of adventure sports to choose from and a fantastic climate year round.
Rock Climbing
Hidden in the mountains of Tenerife is a rock climbers paradise, waiting to be explored. The Canyon Of Arico is the islands most famed spot. A dried out riverbed surrounded by pine trees and massive boulders it has something to offer climbers of every level. There are overhanging sections for the more experienced climbers while beginners can check out the upper area of the canyon. Definitely a spot worth checking out for those seeking something away from the beach scene.
Hike a Volcano
Tenerife is crowned by the majestic Mount Teide. Standing 3,718metres above sea level, it is Spain's highest peak. This slumbering volcano is a must for hikers. The lava strewn landscape makes for some breathtaking views and the climb is challenging but very rewarding. The hike takes about 8hours round trip. A popular option is to leave during the night and arrive in time to see the sunrise over Tenerife from the top and take in the mind-blowing panoramic views.
Surfing
There are some decent waves to be had in Tenerife but unfortunately the two main areas for surf are quite far away from each other. On the southern tip of the island is the famous La Izquidera reef which is heavily localized and is located near the Playa De Las Americas Resort. For something a bit more chilled out you might want to head northeast of the island to Bajamar, which is home to some solid reef breaks. Scattered further south on the east coast and along the south coast are some mediocre beach breaks. If you've your own gear and a car rental exploring the coast can make for a great trip.
Mountain Biking
In any season Tenerife is a great choice for mountain bikers. There are a multitude of trails to hit throughout the island. In the north, the green woodlands are home to some experienced local riders and there are numerous bike parks and descents in the area. In the south the terrain is much rougher with cactuses, dirt, big jumps and sharp corners. With views of the Atlantic always on the horizon this is a mountain bikers dream.
Wind Surfing/ Kitesurfing
Although Tenerife might not be wind lovers first choice given the hype surrounding neighboring Fuerteventura and Lanzarote, it has some excellent, varied conditions and great wind stats. The island hosts four major water playgrounds for wind sports. South Bay is the largest, offering bump and jump conditions for everyone from intermediate to expert riders. At Muelle, the harbor wall there's a reef break which in just a few tacks you can be riding along; suitable for all levels. Freestyle riders will go nuts for La Tajita with its flat waters and slightly stronger winds than South Bay. Finally there's Cabezo for any hot shot riders. This is where the cream of the local talent hang out and where PWA events have been held previously. Make sure you're ready out here, mess up and be punished on the reef and rocks.
Scuba Diving
What's not to love about getting lost in the underwater world? From open water certifications to experienced divers, there's something in Tenerife for everyone. There are a number of wrecks to choose from, a bunch of underwater caves, black coral and plenty of sea LIFE. Trumpet fish, zebra fish and even angel sharks can be spotted during dives. Certainly a European diving destination worthy of some attention.
For the active, adventure traveler, there is plenty to keep you entertained in Tenerife. In fact, with all this going on, we wouldn't mind getting there ourselves sometime soon. We've heard of some great deals with First Choice holidays for Tenerife that would be a fantastic way to explore this amazing island.
The following two tabs change content below.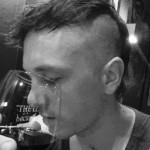 Brian is a travel writer, photographer, blogger, travel addict and adventure junkie. Being outdoors, getting off the beaten track and outside his comfort zone is what makes him tick. Brian's the dreamer in the relationship; when he's not travelling, he's dreaming about it! Keeping fit, cooking, music and red wine take up the rest of his time.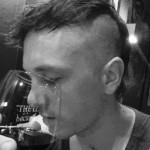 Latest posts by Brian Barry (see all)