India's Taj Mahal is one of the world's most iconic buildings and with good reason. It's incredibly striking, inlaid with precious stones and it's beauty has withstood the test of time; a true one-of-a-kind. Well, not exactly.
Travelling through the state of Maharashtra in western India, we stopped off in Aurangabad. With some time to spare before heading out to the UNESCO sites of the Ellora and Ajanta caves, we went about exploring a little of the city. The Bibi Ka Maqbara, is one of the city's most famed sights, also known as the 'Baby Taj Mahal' or the 'Poor Man's Taj Mahal', it's a replica of the Taj Mahal in Agra.
It was built in 1660 by the grandson of  Emperor Shahjahan, who built the Taj Mahal. Built primarily from sandstone rather than marble, earns it the nickname the 'Poor Man's Taj Mahal'. It's smaller size earns it the title of 'Mini Taj Mahal' or 'Baby Taj Mahal'.
After passing through the gate we were both in shock. It really was the Taj Mahal, just smaller, not as well-kept and without the same hoards of tourists around. Truth be told it was a much more enjoyable experience than visiting the real Taj Mahal, as we chatted with local families and strolled around the grounds in peace, uninterrupted as we admired the copycat Taj Mahal.
The following two tabs change content below.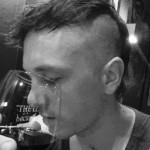 Brian is a travel writer, photographer, blogger, travel addict and adventure junkie. Being outdoors, getting off the beaten track and outside his comfort zone is what makes him tick. Brian's the dreamer in the relationship; when he's not travelling, he's dreaming about it! Keeping fit, cooking, music and red wine take up the rest of his time.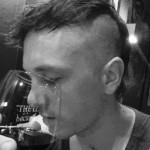 Latest posts by Brian Barry (see all)