Hoi An, is located about half way along Vietnam's east coast and is one of the major spots on the Vietnam trail. This is with good reason. The town is beautiful; the old buildings, with the old roofs and the lively markets make the town a popular tourist destination. However, the town has embraced this in a huge way and you'll find every one of these beautiful old buildings is a tailors, restaurant, cafe or souvenir shop. It's become a little bit over-run in our humble opinion but we did really enjoy our time there. Taking a bike and exploring the surrounding countryside was the highlight of our visit to Hoi An. On the stretch of road between the town and the beach are clusters of houses surrounded by rice paddies. We cycled in off the main road and just got lost, seeing what we could see. All of a sudden coming against was this farmer, out walking their two buffalo, smiling at me as I stopped to take their picture. There they were just plodding along, happy out, on a beautiful, sunny day in Vietnam.
The following two tabs change content below.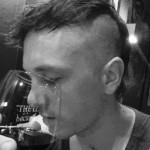 Brian is a travel writer, photographer, blogger, travel addict and adventure junkie. Being outdoors, getting off the beaten track and outside his comfort zone is what makes him tick. Brian's the dreamer in the relationship; when he's not travelling, he's dreaming about it! Keeping fit, cooking, music and red wine take up the rest of his time.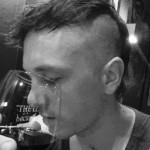 Latest posts by Brian Barry (see all)