Bohol, an island in the centre of The Philippines archipelago, is famous for a lot of different things. It's known for being home to one of the world's smallest mammals, the tarsier monkey, an incredibly lush, green landscape and these, The Chocolate Hills. They are the country's third National Geological Monument and have been proposed as a UNESCO World Heritage Site. There are between 1,200 and 1,700 hills scattered across a fifty square kilometre area. In the dry season, the green grass which covers them turns brown, earning them their title as The Chocolate Hills. We drove to the site on motorbike during a trip to Bohol, parked up and walked the steep stairs to the viewing point. It was a strange sight to see, like a giant mole hill that stretches as far the eye can see!
The following two tabs change content below.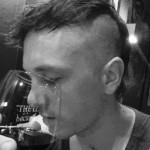 Brian is a travel writer, photographer, blogger, travel addict and adventure junkie. Being outdoors, getting off the beaten track and outside his comfort zone is what makes him tick. Brian's the dreamer in the relationship; when he's not travelling, he's dreaming about it! Keeping fit, cooking, music and red wine take up the rest of his time.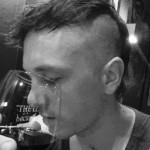 Latest posts by Brian Barry (see all)