Back in September 2011, we took a trip to Beijing, China. With so much to do in and around the city itself, we knew we were going to be busy but there was no way we weren't going to make time to visit The Great Wall Of China.
Having done a bit of research on things to do before arriving in Beijing we had learned about the different sections of the Great Wall which you could visit. Badaling, is probably the most visited section of the wall and although we didn't visit, we heard reports of the place being rammed with vendors, hawkers and tour groups; not really our cup of tea.
Preferring to get away from the crowds and go independently rather than on a tour bus we decided on the Huanghuacheng Section of the wall. We hopped on a public bus and started the drive out of Beijing. As the only foreigners on the bus, the driver must have just known where we were to get off and beckoned to us to get off the bus after some time had passed. A taxi driver, with minimal English approached us and after agreeing on a price, we headed off to see The Great Wall of China. It was a bit of a drive from the bus stop, we were out  in the middle of nowhere, cruising through the countryside, hoping we were headed in the right direction.
Finally, we saw it come into view. There were no hawkers and no vendors, in fact, there were hardly any other people around. Later we discovered that this section isn't officially open to the public, making it a great spot to have time to yourself at this iconic spot. We paid a farmer (who was manning the entrance which ran across his land) a small fee and climbed a rickety old wooden ladder up onto the Great Wall. The views were fantastic, walking along the wall and taking it all in, it was hard to believe where we were. But there we were, standing on The Great Wall of China, with the place pretty much to ourselves – perfect!
The following two tabs change content below.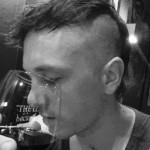 Brian is a travel writer, photographer, blogger, travel addict and adventure junkie. Being outdoors, getting off the beaten track and outside his comfort zone is what makes him tick. Brian's the dreamer in the relationship; when he's not travelling, he's dreaming about it! Keeping fit, cooking, music and red wine take up the rest of his time.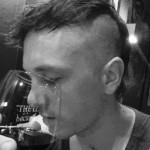 Latest posts by Brian Barry (see all)