During a visit to Fukuoka in Japan, we were strolling around the streets of the city when we came across a man with the strangest collection of pets we've ever seen. Four dogs, dressed to the nines, one of which even had yellow goggles on to match his jacket! Two of the dogs were in a little pram while the other two were on leads but this is where it gets really bizarre. The man had two other pets with him, also dressed in little (very little) jackets who sat on the back of two of the dogs as they walked through the busy streets of Fukuoka. What were these other two pets?
Hailing from the jungles of South America, the man had two Pygmy Marmosets, the smallest monkey in the world. They were so tiny you could hold one in the palm of your hand comfortably, not difficult as they're only about 15cm tall! After stopping for a break from his walk, the man and his pets pulled in quite a crowd and then, when everyone had finished taking pictures and holding them, the monkeys jumped up on the dogs backs and off they went. Only in Japan!
The following two tabs change content below.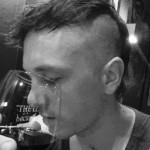 Brian is a travel writer, photographer, blogger, travel addict and adventure junkie. Being outdoors, getting off the beaten track and outside his comfort zone is what makes him tick. Brian's the dreamer in the relationship; when he's not travelling, he's dreaming about it! Keeping fit, cooking, music and red wine take up the rest of his time.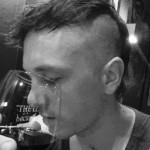 Latest posts by Brian Barry (see all)