The Sagano Bamboo Forest in the city of Kyoto, Japan, is probably one of the most photographed sights in the entire country. We've seen it featured on so many lists of 'top 10 places to see before you die', '17 surreal places you must visit' and a number of other such lists. Taking a flight from Korea to Osaka and then a bus on to Kyoto, we were excited at the thoughts of visiting this place. On the first morning of our trip we headed out to Arashiyama, on the western edge of the city. After walking through the Tenryuji Temple, one of Kyoto's top five Zen Buddhist Temples, we found ourselves on the pathway to the famous bamboo groves. Even though, we had seen so many pictures pf them before, they really didn't disappoint. The incredibly tall bamboos make a noise when the wind blows through them which has been declared one of the "one hundred must-be-preserved sounds of Japan", by the Japanese Government. There's a real peaceful feeling to the place as you walk through the grove, as the sunlight piercing through the gaps in the bamboo creates a magical atmosphere.
The following two tabs change content below.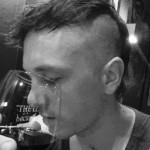 Brian is a travel writer, photographer, blogger, travel addict and adventure junkie. Being outdoors, getting off the beaten track and outside his comfort zone is what makes him tick. Brian's the dreamer in the relationship; when he's not travelling, he's dreaming about it! Keeping fit, cooking, music and red wine take up the rest of his time.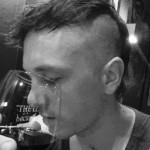 Latest posts by Brian Barry (see all)