With St. Patrick's Day just around the corner, we thought that this week we would post an image from Ireland, our homeland. We spent some time at home last year, catching up with friends and family and were very lucky to get some amazing weather. It certainly wasn't the usual Irish summer; blue skies everyday and temperatures in the high twenties. We took full advantage and travelled around the country as much as we possibly could, not knowing when we would be back again. Brandon Bay, remains to this day, one of Brian's favourite places in the world and on a day like this, you can see why. Walking around the headland at Brandon Point, these sheep kept eye-balling us, just asking us for their picture to be taken. On it's day Ireland is an incredibly picturesque place, it's just a pity the skies aren't always this blue. As an Irish comedian once put it, "it's be a great country, if only you could roof it!".
Lá Fhéile Pádraig sona duit. Sláinte! Happy St. Patrick's Day. Cheers!
The following two tabs change content below.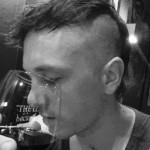 Brian is a travel writer, photographer, blogger, travel addict and adventure junkie. Being outdoors, getting off the beaten track and outside his comfort zone is what makes him tick. Brian's the dreamer in the relationship; when he's not travelling, he's dreaming about it! Keeping fit, cooking, music and red wine take up the rest of his time.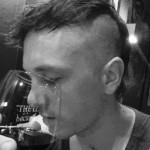 Latest posts by Brian Barry (see all)