Beijing is a great city to visit, there's so much to see and do there, it will keep anyone busy. One thing that we loved was the contrast between the old and new. On the one hand you have brand new modern buildings, imported cars and international chain restaurants. On the other hand you have all the old temples and monuments, getting lost in the hutongs and the general rough and ready feel of China once you get out of the newer districts of the city. This picture encapsulates that for us. Here, at the top of a busy shopping street near Tiananmen Square, which features all the international high-street shopping outlets, restaurants and coffee chains and is as polished as can be, you have this guy. A street vendor, selling delicious, roasted sweet potatoes from a rusty barrel on the back of his three-wheeler pedal bike. In the background you can see a shiny BMW. It's these little moments of contrast that we enjoyed so much in Beijing, as well as all the famous sights of course.
The following two tabs change content below.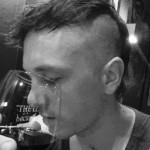 Brian is a travel writer, photographer, blogger, travel addict and adventure junkie. Being outdoors, getting off the beaten track and outside his comfort zone is what makes him tick. Brian's the dreamer in the relationship; when he's not travelling, he's dreaming about it! Keeping fit, cooking, music and red wine take up the rest of his time.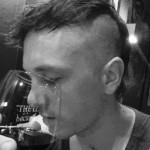 Latest posts by Brian Barry (see all)