Standing 306 metres tall, the Shard Building is currently the tallest building in the European Union and is a major feature of the London skyline. The architect who designed it thought of it as a shard of glass through the heart of London's historic district. It's an unusual construction really draws your eye. Walking along the bank of the Thames, on our way back from a visit to London's iconic Tower Bridge, we stopped to admire the building, which looked like something out of a sci-fi movie as the sun set behind it. Its' glass walls, reflecting every ray of sunlight, illuminating the building as another day drew to a close in London.
The following two tabs change content below.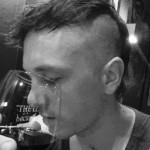 Brian is a travel writer, photographer, blogger, travel addict and adventure junkie. Being outdoors, getting off the beaten track and outside his comfort zone is what makes him tick. Brian's the dreamer in the relationship; when he's not travelling, he's dreaming about it! Keeping fit, cooking, music and red wine take up the rest of his time.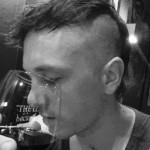 Latest posts by Brian Barry (see all)