Bohol is home to the Philippine Tarsier monkey, one of the smallest primates in the world. It's an odd looking little fella that fits in the palm of your hand, has oddly long fingers and the biggest eyes, in relation, to it's body size of any mammal on the planet. As a nocturnal creature these huge eyes, the same size as the animal's brain, give it excellent night vision. While on a trip to Bohol in The Philippines, we were flying around on a motorbike in the rain in search for a conservation facility for the little guys on the island. After some searching we finally found a place where they were being kept and we could see them. It was worth driving around in the rain to see these bizarre looking creatures, which are listed as endangered. Hopefully conservation efforts will keep these cool animals around for many more years to come.
The following two tabs change content below.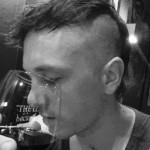 Brian is a travel writer, photographer, blogger, travel addict and adventure junkie. Being outdoors, getting off the beaten track and outside his comfort zone is what makes him tick. Brian's the dreamer in the relationship; when he's not travelling, he's dreaming about it! Keeping fit, cooking, music and red wine take up the rest of his time.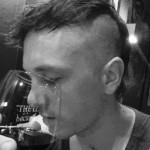 Latest posts by Brian Barry (see all)