Tower Bridge, well what can I say? This is by far one of the most iconic structures in Europe and around the world. Built between 1886 and 1894, it is still a fully functioning drawbridge and a huge draw for tourists to the English capital. While in London, we walked along the bank of the Thames from House Of Parliament to Tower Bridge taking in the major sights of London along the way. As we approached the iconic bridge, the sky turned from what had been a typically overcast day to bright blue and the bridge just lit up. Hanging around for a while we tried to photograph the bridge from different angles. This photo however is probably one of my favourites. To get this shot, I had to jump the fence and run out into the middle of the road when there was a break in traffic, take the photo and get back to safety again. It took a few attempts but I finally got it; Tower Bridge from the middle of Tower Bridge. 🙂
The following two tabs change content below.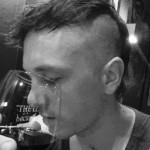 Brian is a travel writer, photographer, blogger, travel addict and adventure junkie. Being outdoors, getting off the beaten track and outside his comfort zone is what makes him tick. Brian's the dreamer in the relationship; when he's not travelling, he's dreaming about it! Keeping fit, cooking, music and red wine take up the rest of his time.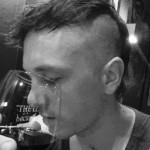 Latest posts by Brian Barry (see all)