Jumping on and off buses, exploring a new city all day on foot, dealing with relentless vendors, it's all part of what makes travelling great, but it can be tiring! When that opportunity comes to grab some much needed sleep you better be ready to take it. Unfortunately, a comfy bed or a spot on the beach isn't always the available option. Being prepared to sleep on an airport floor, over the back wheels of a rickety old bus (worst seat on the bus!) or on the bench outside a train station is vital to staying rested and keeping your energy up for the next day of your trip.
Your essential items to be ready to sleep anywhere are an eye-mask, ear plugs and a small inflatable neck pillow. If you have a light blanket/shawl/sleeping bag you're better prepared again. Keep them in an accessible part of your bag and be ready to sleep anywhere, any time!
The following two tabs change content below.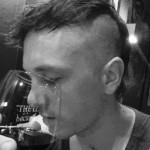 Brian is a travel writer, photographer, blogger, travel addict and adventure junkie. Being outdoors, getting off the beaten track and outside his comfort zone is what makes him tick. Brian's the dreamer in the relationship; when he's not travelling, he's dreaming about it! Keeping fit, cooking, music and red wine take up the rest of his time.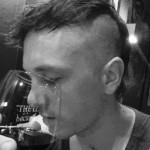 Latest posts by Brian Barry (see all)