Booking flights, knowing you're going somewhere new and exciting, it's a great feeling. In the excitement it can be easy to forget to book your entire journey, not just this first leg. Yes, there are trains/buses running from the airport but what time do they operate between? If they're not running, how much will a taxi or other alternative transport cost you? Similarly, if your flight out is early in the morning, then can you get to the airport on time using public transport? Taxis often run an additional fee for late night service, keep this in mind and airports tend to be on the outskirts of a city, often up to 50km away, that's an expensive taxi ride!
To avoid any surprises when you land or when you're leaving follow these simple steps and always double check your connections.
1. Check the airport website for connections, call the customer service at the airport if in any doubt.
2. Use travel forums to see if your connections are possible. You'll get current information from fellow travellers.
3. Private companies often run connections to/from the airport. Research multiple operators to find the price and timetable that suits you.
3. Contact the company directly and book tickets if you can. The last thing you want is to know that you needed to make that last midnight bus to get to where you're going to find out it's sold out. Book it when you're booking your flight and avoid any unwanted surprises!
The following two tabs change content below.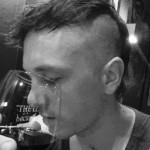 Brian is a travel writer, photographer, blogger, travel addict and adventure junkie. Being outdoors, getting off the beaten track and outside his comfort zone is what makes him tick. Brian's the dreamer in the relationship; when he's not travelling, he's dreaming about it! Keeping fit, cooking, music and red wine take up the rest of his time.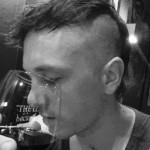 Latest posts by Brian Barry (see all)