Sorry girls, but unfortunately this is more of an issue for you than it is for the fellas. Look at what the locals are wearing and then look at the locals who fall into a similar category (age, marital status, etc) as you and go with that.
For girls, a scarf/shawl is always handy for covering up shoulders and can be used to keep the sun off your head in hot weather. Usually keeping the legs to the knee and also shoulders covered is fairly safe. Loose baggy fitting clothes are always a good option in hot countries to keep cool and dress respectfully.
Not only does dressing respectfully show that you care about the local culture but it will benefit you too. You can avoid a lot of unwanted attention by dressing as the locals do. In fact, a lot of solo female travelers in India will wear saris because they can blend into the crowd better avoiding any unwanted attention.
Visiting temples, churches, mosques and other places of worship, it's usually not even an option. If you want to go inside, you must meet the dress code, that goes for guys and girls. At the end of the day, you are a guest, you are always a guest, so do your best to do as the locals do and make your travels easier so you can enjoy your experiences more.
The following two tabs change content below.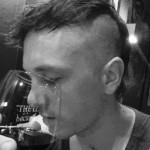 Brian is a travel writer, photographer, blogger, travel addict and adventure junkie. Being outdoors, getting off the beaten track and outside his comfort zone is what makes him tick. Brian's the dreamer in the relationship; when he's not travelling, he's dreaming about it! Keeping fit, cooking, music and red wine take up the rest of his time.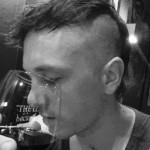 Latest posts by Brian Barry (see all)