Seriously, we can't stress this enough! If you really want to experience a country, it's culture and it's ways then eat their food and we don't mean the overpriced, often incredibly mediocre versions you'll find in the tourist restaurants, we mean eat real local food. Support local business! Find a local restaurant, packed with local people and you can be sure you're onto a good thing. They know the food better than anyone, they know the area better than anyone, so you can be sure you can trust their opinion over that of your guidebook! Guidebooks are not current and standards rise and fall all the time so the restaurant that did the best whatever last week, might not be the best in town next week. Find the busiest restaurant in town where you don't understand the menu, where the food looks a bit weird and you'll probably have the best time, most interesting conversations and most delicious food on your entire trip!
The following two tabs change content below.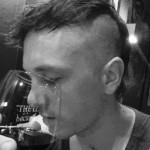 Brian is a travel writer, photographer, blogger, travel addict and adventure junkie. Being outdoors, getting off the beaten track and outside his comfort zone is what makes him tick. Brian's the dreamer in the relationship; when he's not travelling, he's dreaming about it! Keeping fit, cooking, music and red wine take up the rest of his time.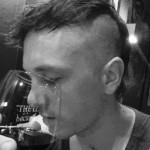 Latest posts by Brian Barry (see all)