You're in a foreign country and you're jumping in a taxi to get from A to B, how are you supposed to know how much it's going to cost? Taxi drivers have reputations for ripping off backpackers so take these simple steps on how to get a fair taxi fare and avoid becoming another victim of the taxi mafia.
When taking a taxi from the airport research before hand how much it should cost to get to where you're going. Find out are there pre-paid taxi booths, are they cheaper or more expensive than non pre-pay? Sometimes it's better to walk outside the airport to get the best fare. Do your research and you'll stand a better chance at getting a fair price.
Ask at your guesthouse, in a restaurant or cafe or even in the local convenience store how much the fare should roughly be. People don't want to see you get conned and will usually help out as much as they can.
Look at a map! If you can get an idea of approximately what distance you'll be travelling and know how much a taxi costs per kilometre, some simple maths should get you the fare!
If the taxi uses a metre and it's common practice for the drivers to actually use the meter then make sure it's been turned on. If it's "broken", "old" or anything else other than in perfect working order, ask the driver to stop and get in another taxi.
Ask other travellers you meet along the way how much they paid to get from here to there and get an idea of what the cost should be.
At the end of the day, depending where you're travelling,  you must accept that you may never get a real, 'local' price but with these tips hopefully you can at least get a FAIR price.
The following two tabs change content below.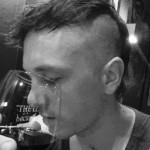 Brian is a travel writer, photographer, blogger, travel addict and adventure junkie. Being outdoors, getting off the beaten track and outside his comfort zone is what makes him tick. Brian's the dreamer in the relationship; when he's not travelling, he's dreaming about it! Keeping fit, cooking, music and red wine take up the rest of his time.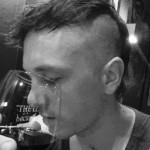 Latest posts by Brian Barry (see all)