Against the advice of locals, we opted to take the public bus from Jaffna to Mannar along the coast road. We were told it was going to be bumpy but we had no idea what we were getting ourselves in for and the only seats left were the ones right over the rear wheels, the worst seats in the house. For the next four hours we endured a bone rattling journey, along the 'highway'; a non paved, clay road. Bouncing high out of our seats regularly, we eventually reached Mannar, our bags, which had been in the trunk, were covered in a thick layer of dust and so were we, another memorable journey to add to the list; the bus from Jaffna to Mannar was one we weren't going to forget in a hurry!
The following two tabs change content below.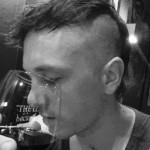 Brian is a travel writer, photographer, blogger, travel addict and adventure junkie. Being outdoors, getting off the beaten track and outside his comfort zone is what makes him tick. Brian's the dreamer in the relationship; when he's not travelling, he's dreaming about it! Keeping fit, cooking, music and red wine take up the rest of his time.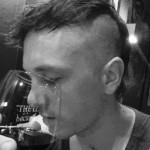 Latest posts by Brian Barry (see all)