Every Tuesday and Saturday at the Dakshinkali Temple just outside Kathmandu, Nepal pilgrims come to make blood sacrifices of chickens, goats and sometimes buffalo to the Goddess Kali. After the sacrifice the animal is brought to the butcher at the other end of the temple grounds where skilled butchers skin and de-bone the carcass and families then join together in the surrounding green areas for a picnic.
The following two tabs change content below.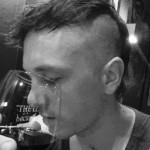 Brian is a travel writer, photographer, blogger, travel addict and adventure junkie. Being outdoors, getting off the beaten track and outside his comfort zone is what makes him tick. Brian's the dreamer in the relationship; when he's not travelling, he's dreaming about it! Keeping fit, cooking, music and red wine take up the rest of his time.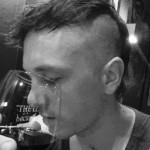 Latest posts by Brian Barry (see all)