India's roads are pretty notorious for being crowded, busy and incredibly hectic. We always prefer to self-drive whenever we can and so to make the trip from Varkala to Kovalam in southern India we took our lives in our hands, driving a scooter on India's crazy roads. Vying for space on the 'highway' were trucks, buses, cars, scooters, bicycles, animals and anything else you can think of. The only way to survive is to drive like a local; overtake, undertake and duck and weave between the traffic and take it all in. You see so much more from a bike than you ever would from a bus, we passed families on bikes, guys standing in the back of trucks and even a sausage dog on a motorbike!
The following two tabs change content below.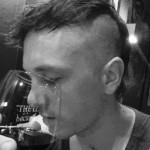 Brian is a travel writer, photographer, blogger, travel addict and adventure junkie. Being outdoors, getting off the beaten track and outside his comfort zone is what makes him tick. Brian's the dreamer in the relationship; when he's not travelling, he's dreaming about it! Keeping fit, cooking, music and red wine take up the rest of his time.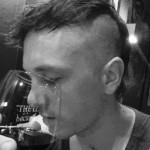 Latest posts by Brian Barry (see all)