Ganesh Chaturthi is a ten day Hindu festival celebrating the birthday of the Elephant god, Ganesh. After beginning the celebrations in Mumbai, we were on the sands of Palolem Beach, Goa, for the final days of the festival and what an atmosphere there was. On the last day, the community comes together to carry statues of the deity to the seashore and submerge it in the ocean. It's a time of great happiness and community spirit with dancing in the streets, singing and a great fun, inclusive vibe for any visitors in the area.
The following two tabs change content below.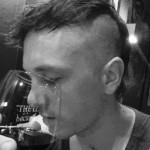 Brian is a travel writer, photographer, blogger, travel addict and adventure junkie. Being outdoors, getting off the beaten track and outside his comfort zone is what makes him tick. Brian's the dreamer in the relationship; when he's not travelling, he's dreaming about it! Keeping fit, cooking, music and red wine take up the rest of his time.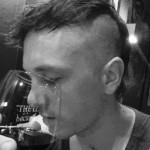 Latest posts by Brian Barry (see all)