Receiving a traditional Hindu blessing at the Dakshinkali Temple just outside Kathmandu. A Hindu blessing includes the tika; a red dot applied to the centre of the forehead, also, a red and yellow string is wrapped around the wrist and a garland of fresh flowers is hung around the devotees neck. This custom is performed when visiting temples and for some devotees is an everyday practice.
The following two tabs change content below.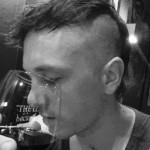 Brian is a travel writer, photographer, blogger, travel addict and adventure junkie. Being outdoors, getting off the beaten track and outside his comfort zone is what makes him tick. Brian's the dreamer in the relationship; when he's not travelling, he's dreaming about it! Keeping fit, cooking, music and red wine take up the rest of his time.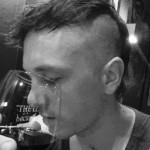 Latest posts by Brian Barry (see all)