Travelling on Indian public buses is an experience you'll never forget, if you get through it alive of course! Negotiating bicycles, rickshaws, pedestrians and cows, the bus attempts to get through the busy streets to the highway outside of Gorakhpur. This video was filmed from the front seat of the bus of one insane Indian bus journey.
The following two tabs change content below.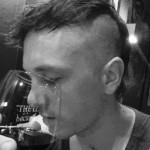 Brian is a travel writer, photographer, blogger, travel addict and adventure junkie. Being outdoors, getting off the beaten track and outside his comfort zone is what makes him tick. Brian's the dreamer in the relationship; when he's not travelling, he's dreaming about it! Keeping fit, cooking, music and red wine take up the rest of his time.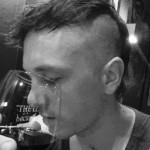 Latest posts by Brian Barry (see all)