Originally performed by Indian shamans who visited Sri Lanka as an exorcism ritual the Kandyan dance has now been adopted for stage. Performers wear a traditional headdress and elaborate costumes while dancing to the beat of drums. There are a number of different Kandyan dances which are performed, some mimicking the behaviours of animals while others were more prestigious being performed in honour of the gods. This is a stage version of the Kandy dance performance put on for tourists in Kandy, Sri Lanka.
The following two tabs change content below.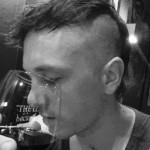 Brian is a travel writer, photographer, blogger, travel addict and adventure junkie. Being outdoors, getting off the beaten track and outside his comfort zone is what makes him tick. Brian's the dreamer in the relationship; when he's not travelling, he's dreaming about it! Keeping fit, cooking, music and red wine take up the rest of his time.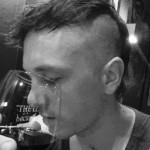 Latest posts by Brian Barry (see all)