Kathakali is one of the oldest theatre forms in the world. Performers wear elaborate costumes and make-up while performing the classical Indian dance-drama. Stories are told through music, singing and very deliberate eye movements, hand gestures and body movements. There are 101 classical Kathakali stories, each of which was originally performed through a full night of entertainment. Nowadays, stories are shortened to 2 to 4 hour segments of the originals. Performers train for years before being allowed to partake in theatre productions such as this one, showing the fight between good (green) and evil (red).
The following two tabs change content below.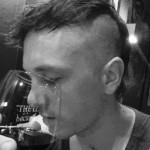 Brian is a travel writer, photographer, blogger, travel addict and adventure junkie. Being outdoors, getting off the beaten track and outside his comfort zone is what makes him tick. Brian's the dreamer in the relationship; when he's not travelling, he's dreaming about it! Keeping fit, cooking, music and red wine take up the rest of his time.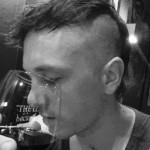 Latest posts by Brian Barry (see all)