Sri Lankan cuisine isn't as well known as some of it's Asian counterparts such as India, China, Thailand and Japan, however that's not to say it's not got some delights of it's own. One meal that grabbed our attention is Kothu. You'll hear it before you see it as cooks rhythmically bang the cutters on the hot plate, mixing the ingredients of roti (flat bread), spices and your choice of vegetables, egg, fish or chicken while making Kothu. It's delicious and cheap and delicious and noise while it's being prepared becomes a soundtrack to every meal.
The following two tabs change content below.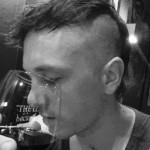 Brian is a travel writer, photographer, blogger, travel addict and adventure junkie. Being outdoors, getting off the beaten track and outside his comfort zone is what makes him tick. Brian's the dreamer in the relationship; when he's not travelling, he's dreaming about it! Keeping fit, cooking, music and red wine take up the rest of his time.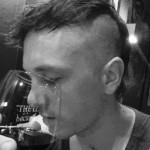 Latest posts by Brian Barry (see all)