Off the coast of Jaffna in Northern Sri Lanka, lies the remote island of Nainativu. As soon as the island comes into view during the ferry crossing you can clearly see the tall, colourful gopurams of Naagadeepa Vihara, a south Indian, Tamil, style Hindu temple right at the pier. It was such a pleasure to visit the island, meet the incredibly friendly locals and tour around inside the temple. Luckily for us we arrived as puja (prayer) was beginning, walking around the brightly painted inside of the temple as music was played by the Brahmin priests.
The following two tabs change content below.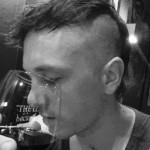 Brian is a travel writer, photographer, blogger, travel addict and adventure junkie. Being outdoors, getting off the beaten track and outside his comfort zone is what makes him tick. Brian's the dreamer in the relationship; when he's not travelling, he's dreaming about it! Keeping fit, cooking, music and red wine take up the rest of his time.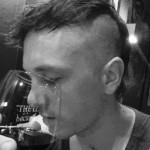 Latest posts by Brian Barry (see all)