Hikkaduwa, on Sri Lanka's south coast is party central. Bars and restaurants line the beach, it's become completely overdeveloped and has a bit of a tacky, resort feel to it. For New Year's Eve 2013, we found ourselves on the beach celebrating New Year's Eve in Hikkaduwa with what felt like everyone else on the island! 'Music', was blasted at volumes that would make your insides vibrate, fireworks were going off all night, kids played with sparklers ; people were out to have a good time. Everyone, young and old, families, singles and young couples, visitors and locals stood on the sand together and celebrated the arrival of 2013.
The following two tabs change content below.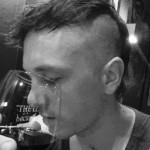 Brian is a travel writer, photographer, blogger, travel addict and adventure junkie. Being outdoors, getting off the beaten track and outside his comfort zone is what makes him tick. Brian's the dreamer in the relationship; when he's not travelling, he's dreaming about it! Keeping fit, cooking, music and red wine take up the rest of his time.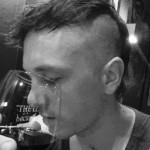 Latest posts by Brian Barry (see all)