Riding the rails is a quintessential Indian travel experience. Railway stations are always a hive of activity and nowhere in India is this more prevalent. The mix of people, religions, ages, classes and everything else can be overwhelming and watching people jumping on and off moving trains, calling at you from open windows and other platforms, smiling and waving makes taking trains in India a must for any traveller.
The following two tabs change content below.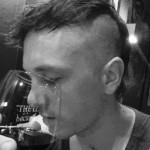 Brian is a travel writer, photographer, blogger, travel addict and adventure junkie. Being outdoors, getting off the beaten track and outside his comfort zone is what makes him tick. Brian's the dreamer in the relationship; when he's not travelling, he's dreaming about it! Keeping fit, cooking, music and red wine take up the rest of his time.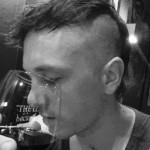 Latest posts by Brian Barry (see all)