Even though Goa is the smallest state in India, it is probably one of the most visited as it's the country's beach capital. Goa has been drawing people from all over India and all over the world to it's beautiful, palm-fringed coastline for decades. It had been over six months since we had felt the sand between our toes and we were itching to get stuck into the laid-back beach lifestyle. After spending a month in the state, we put together this guide to Goa and the state's best beaches for backpackers.
A Backpacker's Guide to Goa
Goa's primary beach season runs from December to April so we were a little early for the season, arriving in late September but in hindsight, it was probably for the best.
South Goa: Palolem
We chose to base ourselves in Palolem, a beautiful stretch of beach in the southernmost reaches of the province. With a few restaurants open, not too many people around, sunny skies (for the most part) and our bodies in need of rest after seven months of non-stop travel, it was the perfect spot to set up and recharge. Palolem afforded us an extremely easy-going lifestyle for the four weeks we stayed there, getting to know a few people around town and becoming part of the furniture, often asked 'you are still here?', to which we would always reply 'yeah, we can't leave'.
Beautiful sunsets, watching cows amble slowly by on the sand, lazing on the beach and chilling out around the hassle-free, one-street town was the perfect combination and it was true, we did find it hard to leave. But staying true to our reasons for travelling in the first place; to see new places, do new things and see what each location had to offer, we got out and saw a little more of Goa other than the crystal clear waters and golden sands of Palolem.
Exploring Things To Do In Goa
Travelling from the north of India, the culture had primarily been Hindu and Muslim but now in Goa, ruled by the Portugese from 1510 until 1961, Christianity thrived. Beef was back with a bang and alcohol was no longer the luxury good it was in India's northern states.
Panjim, Old Goa And The Spice Plantations
Visiting Panjim and nearby Old Goa, we strolled around the cluster of churches where the religion which the Portugese brought with them over five hundred years ago continues to thrive. Twenty-nine kilometres north-east of Panjim is the inland town of Ponda, home to Goa's spice plantations, the primary reason why the Portugese came to these shores in the first place. A tour of Sahakari Spice Farm plantation introduced us to a huge array of spices including vanilla, cardamom, coriander, cumin and many more and it was interesting to see where all those powders in the little shaker bottles actually came from. To our surprise, each and every spice seemed to have strong medicinal values of which, with the right combination, seemed to cure everything from migraines to arthritis.
Take An Elephant Bath in Ponda, Goa
Around the corner from the spice farm, Noelle and Irene were introduced to a friendly elephant before being put to work washing the huge animal in the river. After working up a sweat scrubbing the animal with coconut  shells it was time to climb aboard and let the spraying begin.
Elephant bath time is a brilliant activity for tourists and contrary to what the name suggests, it should really be called 'tourist bath time'. With the two sisters in hysterics, I watched on as they were sprayed down by gallons of river water from the elephant's trunk in response to calls from the animal's handler and all while sitting on the back of the friendly creature clinging to each other for support.
Explore Goa's Beaches
Over the coming weeks, we explored the rest of Goa's beaches searching for the perfect beach paradise. We had enquired with locals on numerous occasions as to the 'scenes' on the other beaches and were always assured that Palolem was the place to be at this quieter time of the year but we ventured off anyway to see for ourselves.
North Goa: Colva, Benaulim, Baga, Calangute, Anjuna, Vagator and Arambol
Driving north to Arambol, we stopped briefly checking out some of the beaches along the way. Colva and Benaulim were deserted with nothing open at all and from what we could gather, were aimed at a middle-age European sun worshipping type of crowd.
Further north, Baga and Calangute were certainly not the spot for us with Calangute being primarily an Indian family/Indian boy's tour location and nearby Baga was much too overdeveloped with gaudy restaurants, shops and bars set back from the beach.
Anjuna was dead as a doornail when we rolled in but with a bit more happening it had potential to be a pretty happening backpacker scene in season.
Four kilometres north is the hard-core trance scene of Vagator, not really our cup of tea and accommodations here seemed to be pulled back off the beach along dusty paths lined with shops selling all the typical backpacker fare.
Finally, we reached Arambol and with a cluster of restaurants and guest-houses on the sand, it was chilled out and full of young backpackers all out for a good, relaxed time. In no time, we were invited to a trance party further down the beach the following night and people seemed pretty cool all around.
Palolem Was Our Favourite Beach In Goa
Talking late into the night, wondering if we should move here for a few weeks for a change of scenery, it was too late to drive back to Palolem by the time we finished and so we stayed the night. By the following morning, our opinions had changed with restaurant owners calling us into their loungers, people approaching us through breakfast selling the usual junk and we happily realised we had made the right call.
Goa has a myriad of beaches to choose from, something for every taste, age and budget but for us, the laid back shores of Palolem was the right choice from the beginning and more than happy, we headed south to what had began to feel like a tropical home.
Pin it!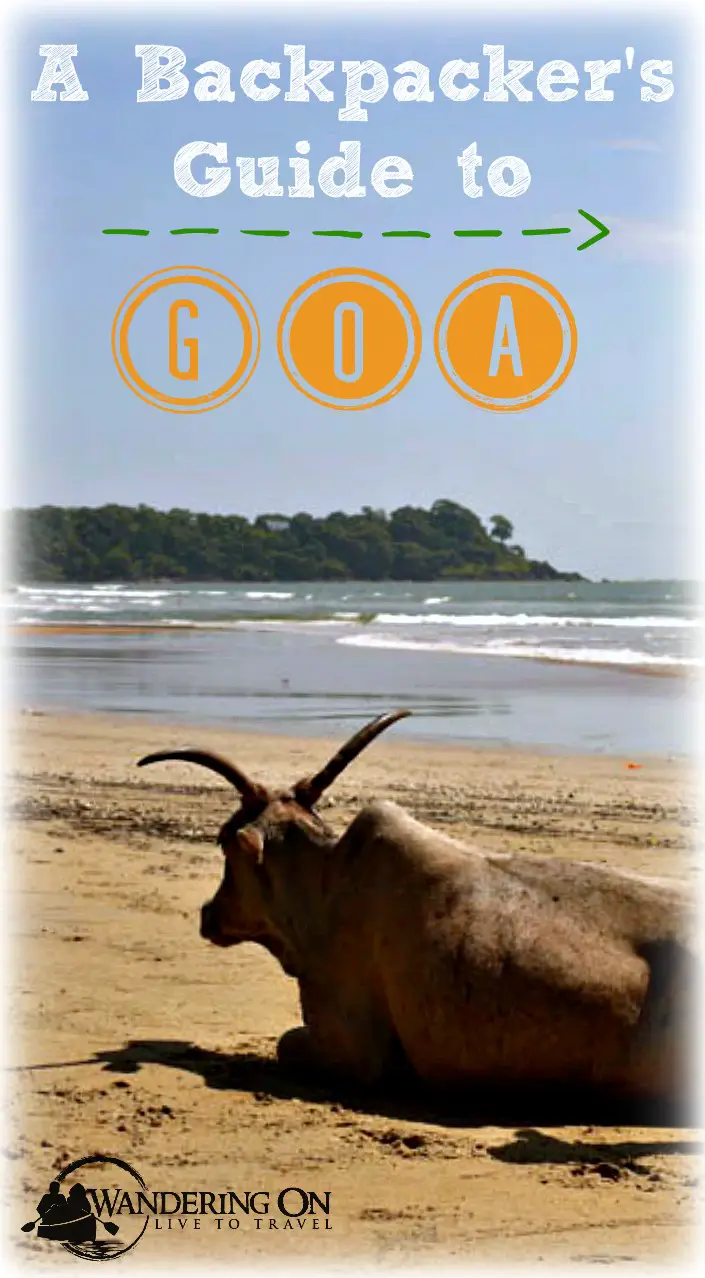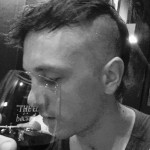 Brian is a travel writer, photographer, blogger, travel addict and adventure-junkie. Being outdoors, getting off the beaten track and outside his comfort zone is what makes him tick. Brian's the dreamer in the relationship; when he's not travelling, he's dreaming about it! Keeping fit, cooking, music and red wine take up the rest of his time.
SUBSCRIBE FOR OUR FREE EBOOK
Sign up for our free travel photography Ebook "Faces of Nepal" and you'll also receive our monthly newsletter.