Whether you're planning a short-term holiday or a long-term gap year adventure, you're probably busy daydreaming and finding endless travel inspiration for all the exciting aspects of your trip like the amazing places you'll visit and the epic activities you'll get to try. On the flip side, there's also the not so exciting, practical considerations of travel. There's lots of time spent seeking out trusted travel resources to research things like what backpack to choose, how much to budget, what (and how) to pack for your trip and what's the best backpacker travel insurance. With so many providers out there, all offering different policies and coverage, it can be overwhelming to choose which travel insurance to buy.
The Best Travel Insurance For Backpackers
Do I Really Need Travel Insurance?
Trust us we've been there. On one hand, you feel that buying travel insurance is going to take a huge chunk out of the spending money that you've worked so hard to save for your trip. Justifying not taking out backpacker insurance with lines like, "It's money spent just in case something bad happens.", or "The places I'm visiting will have cheap medical care anyway." and living with a positive nothing-bad-will-ever-happen-to-me attitude while on the road.
This can end in disaster because there is, unfortunately, the other hand, that big huge negative "what if" frantically waving other hand. Heaven forbid that something does go wrong and you have to be medically evacuated to your home country, will your backpacker budget allow for that? With medical evacuation averaging roughly $20,000 in most countries – definitely not!
Or, how about if you're hospitalised in a country with expensive medical care and you can't afford to pay huge hospital bills because you didn't take out travel insurance for Australia or the USA? That will obliterate your spending money compared with buying backpacker travel insurance before you go and you certainly don't want your family back home to be hit with huge costs just because you didn't take out travel insurance. Even in cheaper countries, medical bills can add up quickly – take it from us, it's happened to us!
The obvious answer is yes, you do need travel insurance and when it comes to backpacker insurance, we believe that World Nomads offer the best there is.
Why Trust Our Backpacker Insurance Recommendation?
Like our tagline says, we live to travel. We've been nomadic since 2009 and have lived, worked and travelled in numerous countries. Some of those places and jobs provided in-country health insurance, for example, when we were teaching English in South Korea we were part of the national health insurance scheme. However, most did not, so we know how important it is to be able to take out a reliable travel insurance policy when you're out on the road.
Everything from trivial, run of the mill things like dental check-ups and pap smears, to getting our travel vaccinations boosted, we've done it all while travelling. We've been sick, injured and even hospitalised on a few occasions on our travels and once needed to get home in a hurry for a family emergency.
As this blog focuses on adventure travel, we get up to some, well, pretty adventurous things on our journeys. We've jumped off buildings and bridges, we've hiked to Everest Base Camp independently, we've scuba-dived down to WWII shipwrecks, driven questionable motorbikes for months on end and taken seriously dodgy buses on treacherous roads, gone hot-air ballooning as well as snowboarding and surfing. Having travel insurance gives us the peace of mind we need to find these adventures and really get off the beaten path.
As long-term adventure travellers and because we're backpackers ourselves, we really understand the kind of coverage you'll want from a travel insurance policy as a backpacker.
They also come recommended by Lonely Planet (which is where we originally heard about them), Rough Guides, Intrepid, Nomadic Matt and Tour Radar if you need a second, third, fourth or fifth opinion!
A Little About World Nomads – The Best Backpacker Insurance Provider
Simon Monk, the founder of World Nomads, was a backpacker himself who struggled to get travel insurance for longer than a year when he set out to explore the world in 1989. In 2002, together with fellow backpackers, he developed the idea of a travel insurance policy with the freedom to extend on the road and take out again as you needed it. It was the first travel insurance policy of its kind with their main areas of concern being freedom, safety and connection.
How Much Does Travel Insurance Cost?
World Nomads provides travel insurance for travellers from over 140 countries and policy quotes depend on your country of residence, your age and where you'll be travelling, so the cover provided and costs incurred will be different for each individual.
Fill in your details below to get a free quote.
Travel Insurance Coverage – What's Covered?
World Nomads offer a variety of coverage packages, with every almost every adventure activity imaginable taken care of. You'll notice there are also two options, Standard and Explorer. The Explorer plan covers a lot more scenarios like car rental waiver excess and trip delays or cancellations, for not much more cost.
Medical Emergencies
This is the most common use of travel insurance and usually covers any hospital and medical bills incurred on your trip. Apart from this, emergency evacuation will also be covered with a small excess if you need to be evacuated to a hospital because you sprained your ankle snowboarding. In the absolute worst case scenario, repatriation of your remains home is also covered. Emergency dental treatment for pain relief is also covered by World Nomads.
Trip Cancellation, Delay Or Interruption
Under their explorer cover package, World Nomads will reimburse you if you need to cancel your trip due to injury or illness. Also, if you need to cut a trip short because of an emergency back home, they've got you covered too. If flights are delayed because of weather or a natural disaster, you can add cover for this as well, so you don't have to be out of pocket because your trip didn't go according to plan.
Theft And Stolen Goods
There are options to add on cover for things like baggage loss and theft as well as electronics and sports equipment. This is a great option to have if you travel with expensive equipment like cameras, laptops, lenses, hard drives and sports equipment such as snowboards/surfboards like we do. Luckily we have never had anything stolen from us on our travels, touch wood!
What Makes World Nomads The Best Backpacker Insurance Provider?
These are the features that set World Nomads above the competition when it comes to choosing a travel insurance company.
It's The Adventure Travel Insurance
With coverage offered on 150+ activities, like scuba diving, surfing, bungy jumping and snowboarding this makes World Nomads a great option when it comes to adventure travel insurance.
Be aware that not all activities are covered under every plan. You may have to upgrade your policy and sporting level to make sure you're covered for everything you plan to do on your trip. For example, to hike to Everest Base Camp you would need level 3 sporting cover as you would be "Hiking up to 6,000 metres (scrambling) on recognised routes". The policy excess is also increased to €625 in respect of medical emergency repatriation by air ambulance or helicopter services within Nepal.
Click here to see what activities are covered in the basic plan.
Tip: As always make sure to read your policy wording carefully before you buy it and read the fine print to see exactly what is covered and what needs to be added on to ensure that it's right for you.
Make sure to look at the special conditions and exclusion clauses too.
For example, if you rent a scooter or motorbike in Thailand or anywhere, there's a special condition that if you don't have the appropriate valid licence to drive a scooter or motorbike in your home country, then you're not covered by your travel insurance even though this was not an issue when renting the motorbike.
Simple And Flexible – Buy, Extend And Claim From Anywhere, Anytime
Most travel insurance companies require you to be in your home country to purchase, renew or extend your plan. With World Nomads you can buy cover online, even if you've already left home as well as extend your plan if your trip goes on longer than planned. With their 24 hour assistance on hand for help and advice on medical emergencies, as well as the ability to claim online while travelling, they offer the utmost flexibility. It's designed for people who are always on the move, making it the nomad's travel insurance. The plans they offer cover all the essentials while keeping their prices competitive.
More Than Great Value Travel Insurance
World Nomads run yearly travel writing scholarships and have created an amazing online travel community. They also keep you travelling safely with up-to-date travel safety alerts, and travel safety advice and tips through the World Nomads Travel Safety Hub. Add to that, their ethos of giving back with the option to donate to worthy causes and support a community development project when buying a policy, all while highlighting and promoting responsible travel on their website. It's easy to see that they offer so much more than just great value travel insurance.
Tips For Making Claims On Your Travel Insurance
Always Read The Fine Print
As mentioned already, I can't stress enough how important it is to read the fine print in your policy. That includes the parts referring to the processes and documents needed when making a claim too. I know it's long and boring but there's no point in thinking that something is covered only to find out when it's too late that it was not covered all along, simply because you didn't take the time to read the fine print.
Real Life Example: When we were hiking to Annapurna Base Camp in Nepal, a girl twisted her knee badly, leaving her incapable of spending the following two days walking out of the mountains. As there were no roads her two options were to be taken down the mountains by pony, at a cost of $50, or to be evacuated by helicopter coming in at a whopping $10,000. She obviously was looking at going down by horse but because her insurance plan didn't mention this option in the fine print, it didn't cover it so she would have to pay for that option herself. So she ended up getting herself a scenic chopper ride through the Himalayas courtesy of her travel insurance.
This is one example where it worked out ridiculously well in her favour due to the black and white rigidity of her insurance company in sticking to the fine print. Clearly, this is a situation in the minority as the fine print will generally always favour the insurance company. This also serves to show how they won't stray from it one little bit – even if it seems a bit mental!
Document Everything
Travel insurance companies will not reimburse you if you can't prove you had any valuable items with you or that you were actually sick. Document your illness and keep all original paperwork and receipts related to the doctor or hospital. Write down the serial numbers of laptops and cameras and your insurance policy number. File a police report straight away if anything is stolen. Make back-ups of these documents if you have to send them in for your claim too. Emailing them to yourself is a good idea.
Photograph Everything
Take photos of your valuable items with a date stamp at the start of your trip, as well as receipts of gear purchased and hospital bills. Keep the originals of these too.
I know this may seem like overkill and be quite time-consuming but this will all be worth it and will make filing a claim easier should you need to.
Why Choose World Nomads For Your Travel Insurance?
While nobody wants to think about all the things that can go wrong when planning a trip, sometimes these things do happen. Travel insurance is the kind of thing you'll only notice you don't have when you really need it, so it's definitely a good idea to take out coverage for these worst case scenarios. This is where travel insurance from World Nomads can save the day, allowing you the freedom to take out a policy on the road, even just for a particular part of your trip. Founded by travellers, for travellers, they offer some of the best backpacker insurance policies on the market.
You wouldn't drive a car without car insurance, or buy a house without taking out house insurance, so why should your travels be any different?
Disclaimer: We were not paid by World Nomads to write this article, we happen to use and trust their services, and we genuinely think that they are a great travel insurance provider and we love the ethos of the company in general.
Pin It!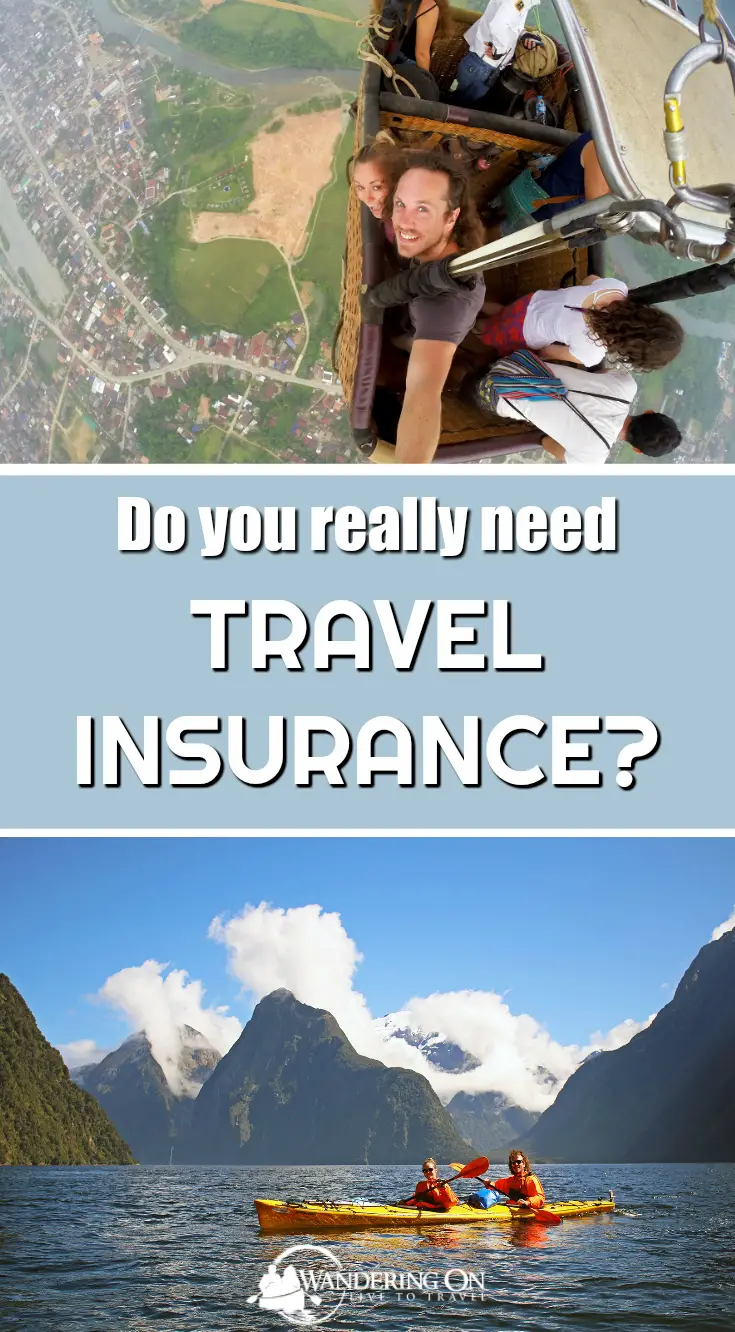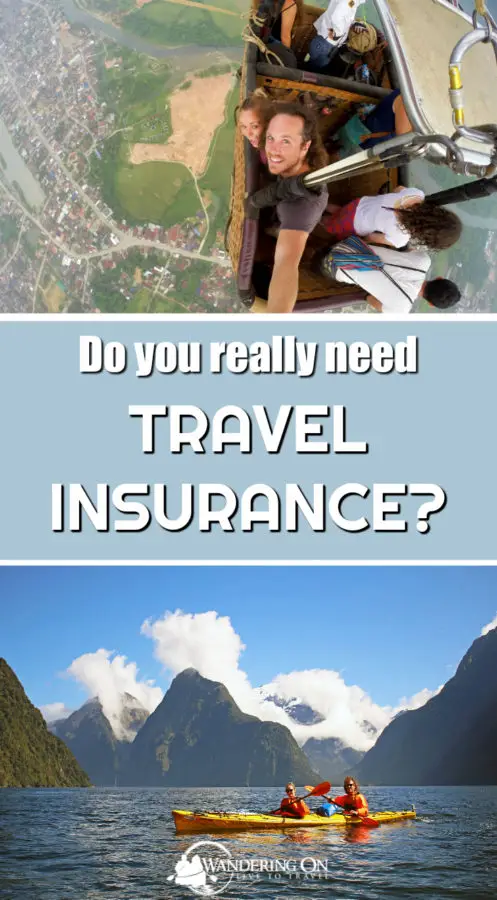 The following two tabs change content below.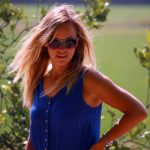 Noelle is a pescetarian foodie, travel junkie and a massive dog person. She's a self-diagnosed chocoholic and loves tea, coffee and red wine. She also loves to do yoga and therefore is the sensible, grounded one in the relationship! Noelle loves to really get to grips with the culture of a country and the mindset of the people. She also enjoys picking up a few words in the local language wherever she is and, of course, sampling the local food!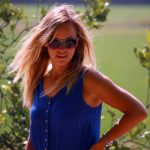 Latest posts by Noelle Kelly (see all)
SUBSCRIBE FOR OUR FREE EBOOK
Sign up for our free travel photography Ebook "Faces of Nepal" and you'll also receive our monthly newsletter.