Madrid is often overlooked by those visiting Spain, who tend to favour Catalonia's Barcelona as the 'must-see' Spanish location. This is most definitely not the wisest option as Madrid has plenty to offer. The good news is it's very well connected with the rest of Europe by train, bus and lots of options for cheap flights to Spain. We spent 5 days in Madrid after only planning three and we found it hard to leave for a number of reasons.
The Laid-back Spanish Lifestyle
Really, does anyone in Madrid work? Morning, noon and night people are sitting out in the streets sipping on little coffees, beer and wine. This was without a doubt one of our favourite things we encountered during our 5 days in Madrid. We loved the pace at which people went about their daily business and nobody ever seemed too stressed out- perfecto!
The Food
Ok, so Madrid doesn't quite live up to Seville in Andalusia when it comes to food but what's on offer is still incredibly tasty. Staying away from the area between Gran Via and Peurta Del Sol (tourist central), the food in Madrid is really good. Casa Labra is a must for Bacalao, a small piece of battered cod. A little 'fish and chips' style tapas, minus the chips, in a bite-size portion.
If that's not enough, try the local speciality of Chocolate Con Churros. A big cup of melted chocolate, a few foot-long churros and you're done. Chocolateria San Gines has been churning out churros since 1894 and serve great coffee too. Just be careful not to drip chocolate all over yourself like Brian did.
Cheap and delicious wine
Yes, the wine is cheap and yes the wine is delicious. Whether you are 5 days in Madrid, a long weekend or just a day, this could well keep you longer than you intended in the Spanish capital. A glass of wine in a restaurant, for example, is about €1.20 while a bottle of local wine in a supermarket starts at just €1.
The Architecture
You don't need to be 'into' architecture, history or anything else to appreciate Madrid's beautiful buildings and monuments. Put on some good shoes and go walk around the city.
Simple Self-Guided Madrid Walking Tour
Starting from Parque del Retiro you can walk Calle de Alcalá taking in the Alcalá Gate, the stunning Plaza de Cibeles and continue all the way to Puerta del Sol, the city's best-known square. Keep walking to the Royal Palace and the Madrid Cathedral and loop back to the centre via Calle Gran Via.
The Weather
While this won't apply to visits at any time of year, the weather was, dare I say, perfect while we were in Madrid. During our 5 days in Madrid, we barely saw clouds and were treated to warm days and balmy evenings, perfect for eating tapas in the sun, hanging in the park, strolling the streets of the Spanish capital.
All in all, Madrid is a fantastic city to visit and we think it would be an amazing city to live in too!  The Spanish capital is well worth your time and if your trip is anything like ours, you'll find it hard to leave too!
Is 5 days in Madrid enough time?
Is 5 days in Madrid too long?
Is there anything we missed that you would recommend?
Please let us know in the comments below.
Pin it!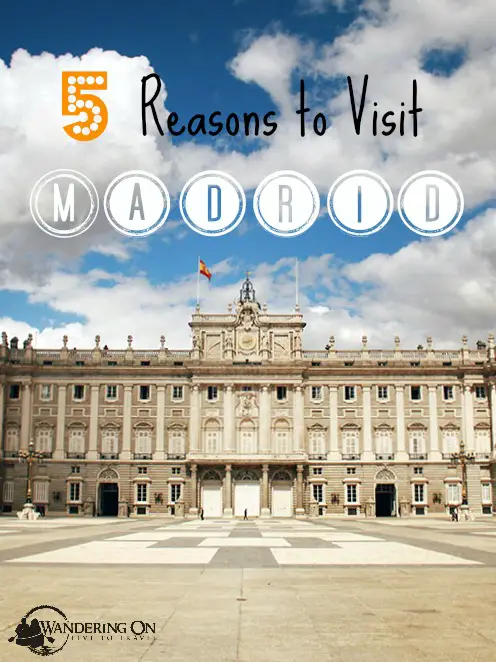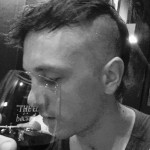 Brian is a travel writer, photographer, blogger, travel addict and adventure-junkie. Being outdoors, getting off the beaten track and outside his comfort zone is what makes him tick. Brian's the dreamer in the relationship; when he's not travelling, he's dreaming about it! Keeping fit, cooking, music and red wine take up the rest of his time.
SUBSCRIBE FOR OUR FREE EBOOK
Sign up for our free travel photography Ebook "Faces of Nepal" and you'll also receive our monthly newsletter.