Wake up on time, get a taxi, get on the bus to the airport, get on the flight to Kathmandu, sounds pretty straight forward! After being out until 4:30 am, having 'one or two' goodbye drinks, we managed to sleep through two alarms and our friends trying to break our door down to wake us and we missed our bus to the airport in Incheon; not the best start.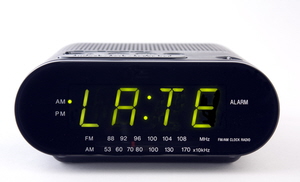 Panic Stations
Eventually, after our bus had already left Iksan, we wake up to more banging on the door and all hell breaks loose; we have less than an hour to make the next bus or we miss our 3 pm flight and the bus stop is a thirty-minute drive. The following twenty minutes were spent scrambling around showering, packing and trying to get any and all last minute jobs done. Wide-eyed and panicked we reached the taxi with not a second to spare, "Iksan IC, pali pali! (hurry, hurry!)" we roared and away we went hoping we wouldn't miss our flight.
Speed On Our Side
The lunacy of Korean taxi drivers for once was an advantage to us and we got to the bus ten minutes early and with all limbs attached. Luck was finally on our side, or at least that's what we thought. Finally, able to relax we drifted off to sleep and stayed that way all the way to the airport in the armchair-like seats of the airport limousine bus. The bus arrived right on time at the airport, 12:50, and our flight's not until three o'clock, we slowly collected our bags and we wandered on into Incheon Airport trying to decide what we would get for breakfast. Passing by the departures board, we quickly checked what gate our flight was to leave from. Oddly there's no flight listed for Hong Kong at 3 pm. I check the tickets and realise our flight's not at 3 pm but at 1:50 pm!! Panic sets in again and we start sprinting for our gate. The clock in the departure lounge now says 1:05 pm.
Panic Again!
The lady at the check-in desk definitely hadn't had her Weetabix this morning. I handed over our documents and explained our situation and how late we were. "It's okay sir, no problem", after the morning I had endured I had to take that with a pinch of salt! Having flown in and out of Incheon airport a number of times during our time in Korea we knew about the long security checks and immigration clearances that lay ahead, never mind the train we still had to get to our gate when all the red tape had been passed through!
Grabbing the boarding passes from our carefree check-in lady, we started running. We sidestepped other passengers and ducked under ropes and got to the top of the line. This, of course, was the only time we have ever had any problems at security, our bags had to be put through the scanners a number of times but finally, we were allowed to go on.  A quick breather while immigration stamped our passports and the race continued.
Running Out Of Time
We ran through the airport, onto the train and reached our gate, miraculously, just in time!. With a sigh of relief, we handed over our boarding cards. We took our seats and turned around to see our two friends relieved faces. They had been the original bangers on our door much earlier that morning and after trying to wake us for some time they had had to move on to make the first bus to the airport themselves, hoping that they would see us on the flight to Kathmandu. As we explained our morning's events to them we realised how lucky we were to have made our flight. Sitting back in our seats we could finally relax. We had three flights to go before we arrived in Kathmandu but with the first hiccup overcome, we were ready for a snooze and for the many more hiccups that we had no doubt lay ahead.
NOTE: There are no pictures to accompany this post but given the circumstances, I reckon that's to be expected.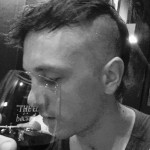 Brian is a travel writer, photographer, blogger, travel addict and adventure-junkie. Being outdoors, getting off the beaten track and outside his comfort zone is what makes him tick. Brian's the dreamer in the relationship; when he's not travelling, he's dreaming about it! Keeping fit, cooking, music and red wine take up the rest of his time.
SUBSCRIBE FOR OUR FREE EBOOK
Sign up for our free travel photography Ebook "Faces of Nepal" and you'll also receive our monthly newsletter.