We are so proud, honoured and humbled to win "Best Travel Blog" at the Blog Awards Ireland 2015. It was a complete shock, we celebrated with wine in Spain, danced around the kitchen in Thailand and are still reeling from the news in New Zealand. It's been an incredible journey.
Best Travel Blog: A Shaky Start
This year, we entered the Blog Awards Ireland 2015 for the first time and we won! We were bowled over when we got the news, we had no expectations to get so far in the Blog Awards, never mind win, it really was a dream come true. We left Ireland in 2009 on a one-way ticket to South Korea and have been travelling ever since, making our way slowly through 25 countries, living in 7.
We started our travel blog in 2012 from a tiny internet café in Pokhara, Nepal in between scheduled power cuts. Between us, we hadn't a clue what we were doing, most of it was handwritten while trekking to Everest Base Camp, our 'laptop' had to be talked into powering up and we didn't own smartphones. Things have come a long way since then – it's far from perfect but we feel we're finally heading in the right direction with it.
Blog Awards Stages
While housesitting in the South of Spain, we got the news that we had been long-listed for the Blog Awards Ireland. We couldn't believe it! A few weeks later another email arrived to say we had made it to the next stage of the contest and had been short-listed and the next stage was going to be down to a public vote. We kept our fingers crossed that we would make it to the finalists but told ourselves that if this is as far as it went, we should be happy – and we would have been. But our luck kept going.
Best Travel Blog: Public Vote
The response to the public vote was overwhelming. The amount of emails, Facebook messages and tweets we got wishing us luck took us completely by surprise. We are eternally thankful to everyone who voted for us, it was such a wonderful feeling to get that kind of reaction. Living away from home for so long, we felt connected to home in a whole new way. Thank you so much everyone, without your support, this never would have happened. It means more than you can ever imagine.
Blog Awards Ireland Finalists
Just before leaving Spain for Thailand, the news came through that we had made the finalists list and our fate was back in the hands of the judges. Looking through the list of other talented and passionate Irish travel bloggers, we didn't feel we were cut from the same cloth. "Irish Blog Awards Ireland finalists," we said, "what an achievement", that was it, next year we would enter again and see what happened.
The Night Of The Blog Awards Ireland 2015
The team at the Blog Awards Ireland had an incredible night planned with a speakeasy meets burlesque theme. It was disappointing not be part of the event but what could we do? Thailand was a long way away. On October 22nd (randomly the same day we celebrated 9 years together) tweets started flowing through the world wide web with travel bloggers, sponsors and organisers getting excited for the big night. But in Thailand, we were 7 hours ahead and it was time for bed.
Waking up the next morning, we were tagged in a few tweets. After a quick scan of them, we danced around the kitchen for about twenty minutes on cloud nine! "We won, did we?" We double checked, we had! "They must have made a mistake?", "Surely?", we triple-checked, it was real, it is real – honestly, we're still pinching ourselves. Thank you so much, everyone, for your support, it means the absolute world to us and we can't wait to continue sharing our adventures with you, helping you out in any way we can and hopefully inspiring you to see a little bit of what this incredible world of ours has to offer.
Big shout out to everyone involved in organising the awards, putting the event together and all the other Irish travel bloggers who participated. Special mention to  Where is Tara? and Journalist On The Run who scored the Silver and Bronze in the Travel Blog category. We hope we will be able to make it to next years event to meet all of the Irish Blogger community and take part in what we're sure will be another fantastic event.

Pin It!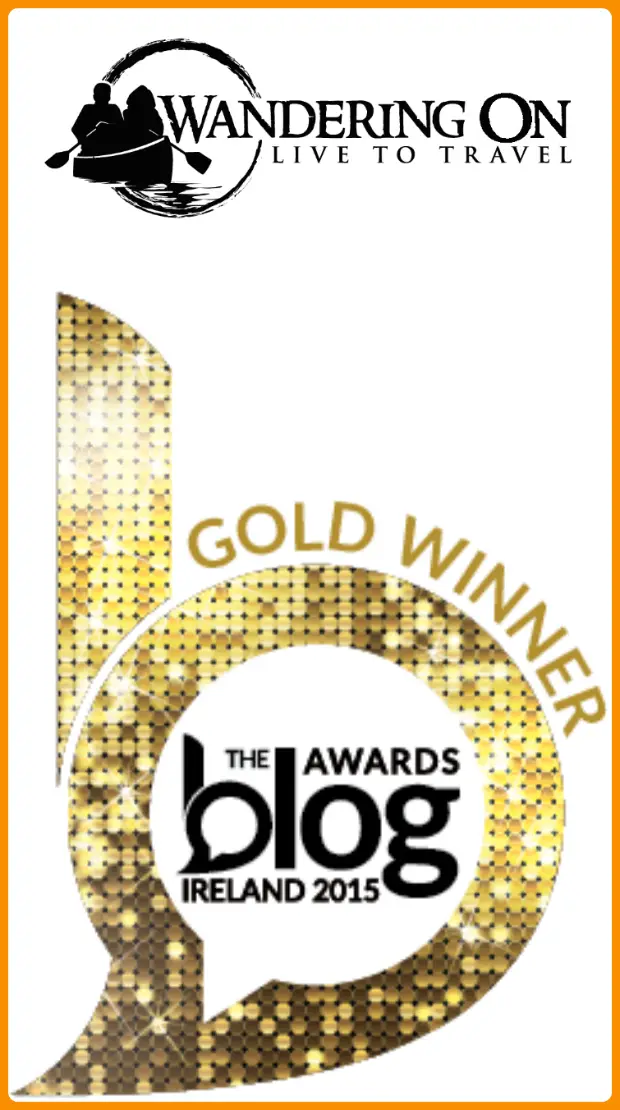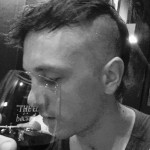 Brian is a travel writer, photographer, blogger, travel addict and adventure-junkie. Being outdoors, getting off the beaten track and outside his comfort zone is what makes him tick. Brian's the dreamer in the relationship; when he's not travelling, he's dreaming about it! Keeping fit, cooking, music and red wine take up the rest of his time.
SUBSCRIBE FOR OUR FREE EBOOK
Sign up for our free travel photography Ebook "Faces of Nepal" and you'll also receive our monthly newsletter.