London is not a place that springs to mind when you think of a budget city break but with so much to do and see in the English capital, it's worth exploring. There is so much on offer in this city and a surprising amount of it is FREE! That's right, not just cheap but completely, 100% free. You can spend as much or as little when you visit London but trust us; London on a budget is possible. Here are our six simple steps to seeing London on a budget.
How To Visit London On A Budget
Find A Place To Crash
Your number one concern is definitely going to be finding somewhere cheap to stay.  A dorm bed in the city starts at around €15 and can cost you as much as €40, that's going to put a serious dent in your wallet to kick things off. We were lucky when we visited, my sister was kind enough to put us up in her place for the few days we were there. If you don't have any contacts then try Couchsurfing.
Don't Eat Or Drink On South Bank
It's nice to eat in the many restaurants that line the South Bank of the Thames. However, it's not cheap and if you're trying to do London on a budget then try alternative options. Hit up the supermarkets and convenience stores for pre-packed sandwiches and other cheap alternatives or eat with your host. If you're dead set on eating in a restaurant, look out for lunch deals in pubs a few streets back from the river. You can find a fish and chips and a pint deal for less than £10. A bargain lunch and a typical London experience all in one.
Visit The Markets
There are tons of markets in London selling everything from antiques to cheap eats. If you're in London on a budget then this is a great day out that will keep you entertained and won't cost you the earth. Whether you're browsing through the books under the bridge on South Bank, rifling through the old nick-nacks in Portobello Market (the world's largest antique market) or shopping for clothes in Brick Lane or Camden, you'll be kept entertained for a few hours or days on end. The incredibly diverse range of food from the market stalls is just the icing on the cake.
See A Street Performance
London on a budget probably means a show at the West End is out of the question but that doesn't mean you can't get in a performance. Surrounding the London Eye every day you'll have your choice of comedians, acrobats, musicians, human statues, daredevils and more to choose from. A lot of these guys have their shows down, so show them some love and throw some change when the show ends. A show on the bank of the Thames for a pound isn't bad!
Get An Oyster Card
This really is a must if you're not staying in the city centre. Public transport in London isn't cheap but it is a whole lot cheaper if you avail of the Oyster Card. You can use the Oyster Card on the Tube, buses and you can get riverboat discounts. It's definitely a good investment if you're going to be using public transport. For example, a cash fare for a single journey in Zone 1 on the Tube is £4.70 but with the Oyster Card, it's only £2.20, saving you £2.50. It's a no-brainer.
Go And Explore
Most of London's famous sights are landmark buildings, monuments and areas. You can easily choose a different part of the city and walk it, taking in the sights as you go.
Our Recommended Self-Guided Walk
Starting at The London Eye, you can cross over Westminster Bridge to Houses Of Parliament, Big Ben and Westminster Abbey. Continuing through St James's Park brings you to Buckingham Palace, St. James's Palace and the Queen Victoria Memorial. From here you can stroll through Hyde Park until you reach the heart of London's shopping, Oxford Street. It's very easy to come back down through Piccadilly Circus and Trafalgar Square back to the river. You can then walk the river all the way to the Tower of London and London Bridge taking in the hustle of London along the way.
You can split this walking route over a few days or get it all in in one day if you like. Whichever way you choose you'll be taking in the major sights of London without breaking the bank.
Bonus!
That's it, our guide to visiting London on a budget. As a bonus there are loads of museums and galleries you can check out, some are free and some you have to pay into. For something quirky, we recommend the Museum of Brands, Packaging and Advertising, which shows the development of various advertising campaigns and popular product's packaging over the years. A unique and interesting experience. There's always something happening in London so keep your eyes and ears open and you never know what you might find.
Pin It!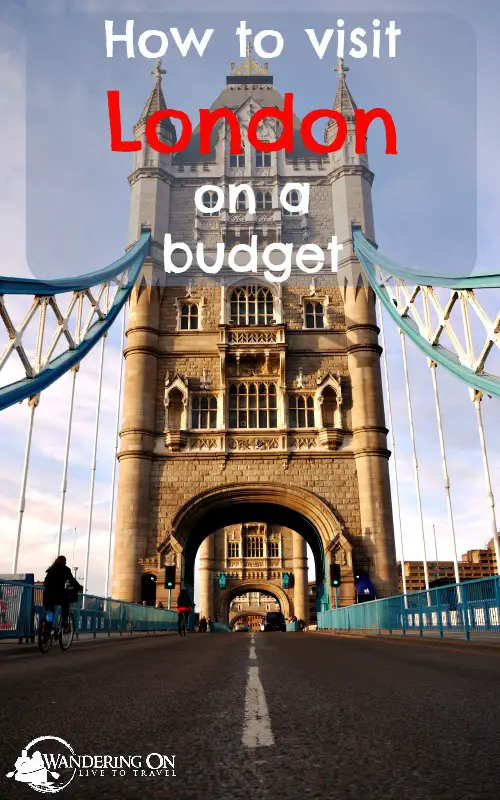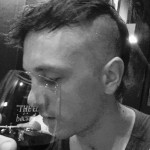 Brian is a travel writer, photographer, blogger, travel addict and adventure-junkie. Being outdoors, getting off the beaten track and outside his comfort zone is what makes him tick. Brian's the dreamer in the relationship; when he's not travelling, he's dreaming about it! Keeping fit, cooking, music and red wine take up the rest of his time.
SUBSCRIBE FOR OUR FREE EBOOK
Sign up for our free travel photography Ebook "Faces of Nepal" and you'll also receive our monthly newsletter.