Road trips are a great way to escape the daily hustle and bustle of life and spend quality time with friends or family. You get to see different parts of the country you are exploring, take in new sights, and check out amazing places that you might never get to see if you are travelling by public transport or you are on an organised tour. What's more not only do you get a truly unique experience of where you are travelling but you will have more opportunity to interact with the local people, see how people live, experience the culture and, on top of all this, you can also save yourself a lot of money.
We have been lucky enough to take on some pretty epic road trips over the years and it is by far and beyond the best way to travel. Whether you're travelling by scooter, motorbike, campervan or car, there's nothing quite like having the open road in front of you and your own wheels to take you where you want to go. Travelling around Vietnam, Cambodia and Laos on an old Honda Win we bought in Hanoi, driving all over the north and South Island of New Zealand in a camper for three months, exploring the Balkans in a rental car, cruising through the outback in Australia from Alice Springs to Adelaide, driving our DIY camper around France, driving a motorbike for the first time on a crazy adventure to remote Pangong Tso in Northern India; these are some of the most amazing travel experiences we have had as the freedom that comes with a road trip simply cannot be replicated.
While a road trip is a truly eye-opening way to travel anywhere in the world, taking the time to consider your destination is important. Once you and your travel buddies have chosen the right road trip destination, you can start planning your next adventure properly, getting your vehicle organised and most importantly, getting excited about the open road ahead.
Know What You Want From Your Road Trip
If you're planning a road trip, it's important to know what you want from the journey. Before you start planning, consider the purpose of your trip. Is it to relax and enjoy the scenery? To explore different cities and cultures? To challenge yourself with a difficult road trip? Knowing exactly what your goals are will help you narrow down potential destinations and make the most of your time on the road.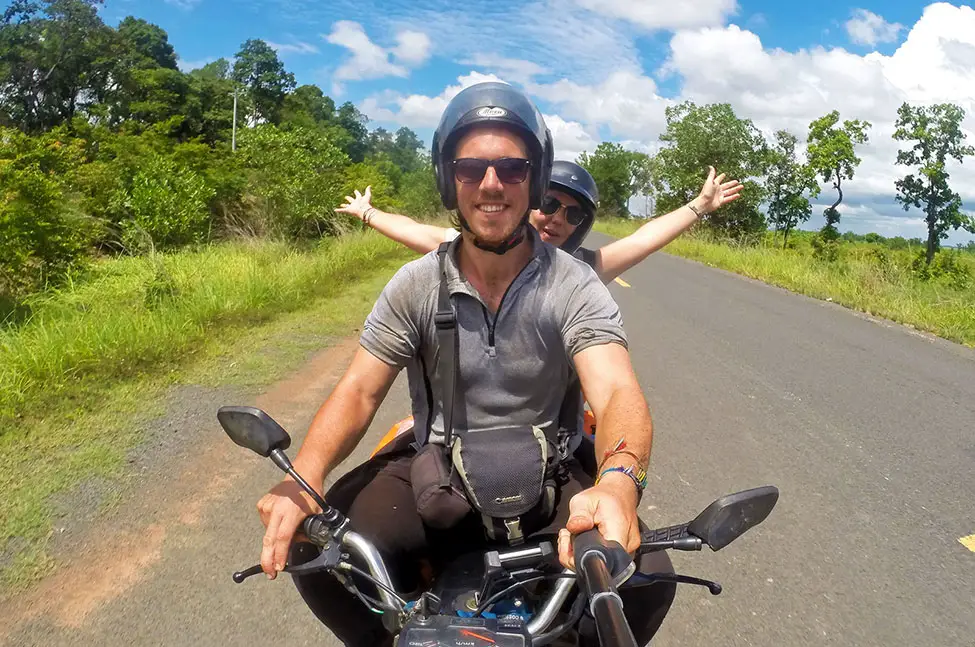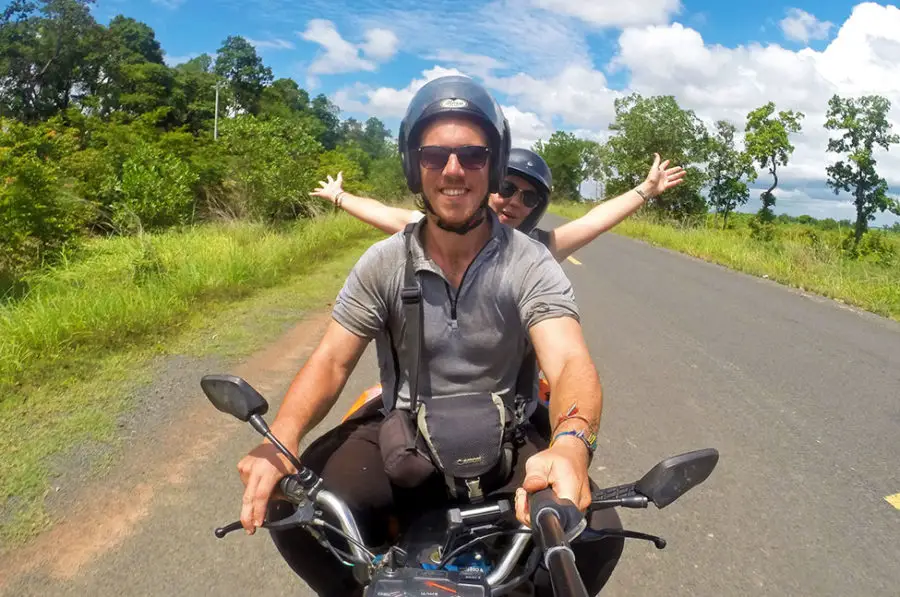 Think about the type of accommodation you'd like to stay in, too. For a short trip, you might prefer to camp outdoors or stay in a budget hostel. For a longer journey, you might opt for a luxurious vacation rental or a hotel. On the other hand, you might prefer to have your home right there with you either by travelling in a campervan or towing a caravan behind you. Budgeting is critical here and you also need to be realistic about how much you are willing to "rough it". There are plenty of people out there who love the idea of camping, staying in budget hostels or living in a van for months on end. However, when the reality settles in, it's not always as straightforward, easy or as comfortable as they may have hoped. Be honest with yourself about your needs.
Planning out your itinerary and having a clear route as well as a list of activities and attractions can also help you make the most of your journey. Consider how much time you want to spend driving and how many places you want to visit. We always advise allowing some extra time in your schedule in case you get delayed, want to spend more time in one place, go somewhere that you hadn't thought of or stop to hang out with some people you may have met on the road. While an itinerary of sorts is useful in ensuring that you maximise your time on the road and are never driving aimlessly, keeping too tight of a schedule can lead to the trip feeling very rigid and you may find yourself losing that sense of freedom that a road trip should provide.
Also, it's worth mentioning that you need to be prepared for when things don't go according to plan, which will typically be more often than you might like. Taking out the appropriate travel insurance in case things go south during your travels will give you more peace of mind when you're out on the open road.
Figure Out When You Want To Go
Now that you know what you want from your road trip, you'll need to figure out when you can go. It's important to consider your schedule and of course, the seasons in which you will be travelling. If you can take a few weeks or months off work to drive through some beautiful destination but that time off coincides with monsoon season, a major national holiday, or the climate will not be ideal for travel at that time for any other reason, you will either need to travel at a different time or choose a different destination.
Generally speaking, travelling in the shoulder seasons is the best way to go. You might not get the perfect weather you will get in the high season but you can be confident that it will be decent and certainly should not be as bad as it would be in the low season. Travelling in the shoulder season will also mean cheaper vehicle rentals, better deals on accommodation, and, perhaps most importantly, you can avoid the crowds at any major sights you are going to see. If you have no choice but to travel during the high season, don't let this stop you from travelling. However, if you have some flexibility, we advise trying to travel in the shoulder season to get more out of your next road trip destination.
Research The Route You Want To Take
Once you've figured out when you can go, it's time to look into the best possible route to take. Research the conditions of the roads and consider as many different routes can take you on different types of terrain, through different climates, and to a larger variety of places.
Nowadays, there are countless blogs and resources online that will give you all the information you need to plan your trip. In fact, in many cases, you can simply repeat the trip that they did by following their guidelines. While this is certainly a safe, easy way to go, we recommend taking the time to look into the destination in detail, considering your interests and building an itinerary around destinations and activities that excite you. Using other travellers, bloggers, friends or colleagues' advice is definitely a good idea but you should use this info as the building blocks to craft your very own epic road trip adventure.
Seek Out Those Off-The-Beaten Path Hidden Gems
One of the real joys of travelling overland is the flexibility that it provides. With your own wheels, you have the opportunity to take the road less travelled, go where no person has gone before and seek out those unusual, quirky, less visited places that haven't graced Instagram just yet.
When you're road-tripping, you can be confident that you will find plenty of off-the-beaten-track places that you would otherwise not have seen. From beautiful coastlines to rolling hills, mountain ranges, hidden temples, peaceful woodlands, quaint towns and quirky sights, there really is something for everyone. Keep in mind, that just because a place might not be in the guidebook doesn't mean that it is not worth visiting. There might not be much of a "tourist trail" as such but parking up, getting out for a wander and following your nose is what getting off the beaten track is all about.
Don't Forget About The Essentials
The key to any smooth and enjoyable road trip is preparation and packing the right essentials. Many people overlook the small details that can make or break a great trip. Therefore, it's important to plan ahead so you get the very most from your trip. While we certainly endorse the idea of seeking the path less travelled, taking random roads, getting a little lost and finding your own path, you definitely need a little direction to ensure you get the most possible from your adventure on the road. Take the time to create a packing list so you have everything that you need for the road trip of a lifetime.
To get the ball rolling make sure you pack a first-aid kit and a few basic items like a map, a compass, and a flashlight. Also, make sure to bring plenty of water, snacks, and sunscreen, and consider bringing along a camping stove and some basic cooking utensils if you plan to camp en route. Also, make sure you have all the necessary documents before you hit the road. These include a valid driver's licence, car insurance, and registration, as well as any camping or park permits you may need.
Have An Epic Adventure On Your Next Road Trip
Choosing the perfect road trip destination doesn't have to be difficult, but it does require some careful consideration and planning. It's important to think about factors like distance, terrain, budget, and your own interests and preferences. Be sure to research the area thoroughly, make a plan, and prepare for any potential obstacles. This will ensure that your journey is as enjoyable and memorable as it possibly can be so that it truly stands out as the road trip to beat all road trips forever more.
How do you choose your road trip destinations? Where did you have your best time travelling overland? Do you have any tips to share when it comes to choosing the perfect road trip destination? Let us know in the comments below.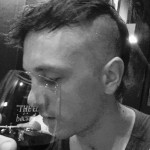 Brian is a travel writer, photographer, blogger, travel addict and adventure-junkie. Being outdoors, getting off the beaten track and outside his comfort zone is what makes him tick. Brian's the dreamer in the relationship; when he's not travelling, he's dreaming about it! Keeping fit, cooking, music and red wine take up the rest of his time.
SUBSCRIBE FOR OUR FREE EBOOK
Sign up for our free travel photography Ebook "Faces of Nepal" and you'll also receive our monthly newsletter.