Located just outside of Killarney, Co. Kerry, within an hour and a half's reach of Ireland's second biggest city, Cork and about four hours from the capital Dublin is Carrauntoohil, the tallest of the Macgillycuddy's range and Ireland's highest peak. "Corrán Tuathail" in Irish, meaning "Tuathail's Sickle" stands at a height of 3,406 feet (1,038metres). It's not a huge mountain by any standards but certainly, deserves respect and care for anyone attempting to reach the top.
As we have climbed Ireland's highest mountain a couple of times, here are our tips for climbing Carrauntoohil.
Tips For Climbing Carrauntoohil
During different times at home in Ireland, Brian completed the climb of Carrauntoohil four times and Noelle twice. The first time, Brian's uncle, an experienced hill-walker, who has climbed the mountain a ridiculous number of times in all conditions, led the way. For the second, third and fourth times, Brian led friends to the top, familiar with the trail from the previous climb with his uncle. Even after hiking to Everest Base Camp independently, we were glad we had an experienced hill-walker to show us the different trails up Carrauntoohil. Both times we started from Cronin's Yard, (Lat 52 1'35.74"N / Long 9 1'35.74"N) just outside of Killarney which is the main starting point for the climb. There are parking, shower, camping and tea shop facilities here if you need them.
Check The Weather Before Climbing Carrauntoohil
The quickly changing Irish weather can have a huge impact on your climb and with the steep uneven trails, even the most experienced climbers can have problems here. In fact, there have been a number of deaths here and most have been experienced climbers. With that said, catch it on its day, in good weather and it's a very achievable climb for anyone with a basic level of fitness. Care should be taken by anybody who is not familiar with the trails to Carrauntoohil, as there are sheer drops along some of the paths. A guide may be advisable and can be organised at the trailhead with the guys at Cronin's Yard.
How Long Does It Take To Climb Carrauntoohil?
From Cronin's Yard to the top and back should take 6-7 hours or maybe a little longer depending on your fitness level and how many rest stops you take. So it's a little tougher than reaching the top of other peaks in Ireland. If you are planning to climb Carrauntoohil in a time of the year when it gets dark earlier like for example March, make sure you get an early enough start to allow enough daylight for your hike.
Which Trail Should You Take When Climbing Carrauntoohil?
There are three main trails to the top. Walking through the Hag's Glen from Cronin's yard, you will eventually reach two lakes, one either side of the path. Here is where the trail splits. Straight ahead is the aptly named 'Devil's Ladder' a rocky, steep, path which will certainly test your legs. After scaling this section you hang a right at the top, through a long barren section of the climb to the summit.
Your other option is to take a right and stay right of the lake on your right-hand side. This trail is a little more tricky and caution should be taken. After some time you will come to a large flat area with a small stream on your left. Straight ahead of you is the O'Shea's Gully trail which will take you directly to the summit and is considered the easiest route. Alternatively, you can turn to your left and climb through the 'Heavenly Gates' which, while probably the narrowest and most dangerous trail, offers, in my opinion, the best vantage point of the lakes and countryside below.
Change it Up
It's a good idea to choose one trail to go up Carrauntoohil and another to come down, to add some variety to your climb. Whichever you choose, when you reach the summit be cautious of the drop-offs and the steep narrow paths surrounding the top of the mountain, especially if visibility is poor. Bad weather can come in quickly here, so be sure to have a competent navigator with you and someone who is familiar with the area.
The View From the Top
Marking the top of Carrauntoohill is a giant cross and there are a number of plaques which have been mounted in memory of fallen climbers. There is also a simple walled, square shelter with no roof, which you can sit inside to escape the bite of the wind and eat your sandwiches or whatever packed lunch and snacks you've brought. On a clear day, you can see the Atlantic in the distance and the view across the surrounding Macgillycuddy's Reeks makes the climb more than worthwhile.
Stay Safe And Be Prepared
This is definitely a climb we would recommend to anyone with a reasonable level of fitness. If you are prepared for bad weather and make yourself familiar with the trail before embarking on this climb, you'll have a rewarding, memorable and enjoyable experience climbing Carrauntoohil, Ireland's highest mountain.
Note: There is also the 'Caher Route' which starts in Glencar but we have no experience of this trail. It is a longer route than beginning from Cronin's Yard however so keep that in mind. For more information on climbing routes, check out Kerry Mountain Rescue.
Where To Stay When Climbing Carrauntoohil
As it's the nearest town to Carrauntoohil, the majority of climbers choose to base themselves in nearby Killarney, where there is a huge range of accommodation, with something to suit every taste and budget. Killarney is also the closest point to stock up on supplies with plenty of supermarkets, cafes and restaurants where you can get everything you might need for your hike of Carrauntoohil. If you would prefer to base yourself closer to the trailhead, amongst the stunning scenery, we would suggest looking at the many B&B options in the area.
Have you climbed Ireland's highest mountain? Did you get good weather? Is there anything we missed out on in these tips? Let us know in the comments below!
Pin it!

The following two tabs change content below.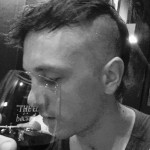 Brian is a travel writer, photographer, blogger, travel addict and adventure junkie. Being outdoors, getting off the beaten track and outside his comfort zone is what makes him tick. Brian's the dreamer in the relationship; when he's not travelling, he's dreaming about it! Keeping fit, cooking, music and red wine take up the rest of his time.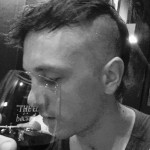 Latest posts by Brian Barry (see all)
SUBSCRIBE FOR OUR FREE EBOOK
Sign up for our free travel photography Ebook "Faces of Nepal" and you'll also receive our monthly newsletter.