Visiting Bucharest in winter, you will see the city in a whole new light. The snow adds a new dimension, lining the wide boulevards, capping the monuments in the city centre and dressing the neo-Romanian buildings in a new light. It's definitely worth braving the cold for and there are plenty of things to do in Bucharest in winter, most of which are free!
With just a day to explore the Romanian Capital before catching the train to Bulgaria, we took our chance to see some of the highlights of the city.
Things To Do In Bucharest In Winter
Visit The Palace Of Parliament – The World's Second Largest Building
Of all the things to do in Bucharest in winter – or any time of year – the Palace of Parliament should be first on your list and with good reason. It's the second largest building in the world after the Pentagon, has more than 1,000 rooms, over 450 chandeliers and is constructed using the finest materials money can buy, all sourced locally. Occupying 330,000 square metres of the Romanian capital, it's larger than the Great Pyramid of Giza and is visible from the moon!
Entry is by guided tour only. Tours are conducted between 10 am and 4 pm, with the last tour starting at 3:30 pm. Prices are 25lei for the standard tour, which lasts about 45-60minutes. Be sure to bring your passport and you will need to pay an additional 30lei if you want to take photos.
Wander Around Bucharest's Old Town
In summer, we are told that Bucharest's old town is a hive of activity with people sitting out enjoying the weather. In winter, it doesn't quite have the same buzz to it but the added bonus is that the streets are not cluttered with outdoor furniture. This gives you a much better view of the area. As you might expect, the old town is home to some of the oldest monuments and buildings in the city dating back to the 18th and 19th centuries. Highlights include the city's oldest church, Old Court Church and Caru' Cu Bere.
Check Out The Romanian Orthodox Churches
One of our favourite things to do Bucharest in winter was to visit the Orthodox Churches. These small, beautiful buildings have so much charm and character and should without a doubt feature in your Bucharest itinerary. Stavropoleos was probably our favourite of the churches we visited and it's even more beautiful by night.
A small courtyard adjacent to the church has a curious collection of old tombstones engraved in Cyrillic and with a dusting of snow in winter they are really beautiful. If the door is open, you can go inside the church, walk around and be sure to look up at the inside of the dome. As always when visiting religious sites be quiet and courteous as locals come here to reflect and pray. Ask before taking photos inside, but there shouldn't be any problem.
Admire The Incredible Architecture
Walking around Bucharest, the city's architecture is really impressive. While there are new, modern, glass-fronted buildings in the city centre, there also loads of art-deco masterpieces from the 19th and 20th century. The National Bank of Romania, the Caru' Cu Bere and the churches dotted around the city are just stunning to look at. You will find these immense buildings scattered throughout the city, just stay on the lookout as you walk around the city.
Spot The Things That Give Bucharest Its Quirky Charm
It's the little things that often make a city so special and Bucharest is no exception. Vintage clocks are dotted around the city and add real character to the streets. The old tram that rattles through the city looks in serious need of replacement but will no doubt be a standout memory of your trip to Bucharest.
Our Tips For Visiting Bucharest In Winter
Wear Warm Clothes And Wrap Up Well
It gets very cold in the Romanian capital in winter but don't let that put you off visiting. Wrap up against the elements and you'll be toasty enough to get on with your trip.
Wear Proper Footwear
We walked everywhere in Bucharest so be sure to wear good footwear. Also, in winter there is a lot of snow and melting snow on the ground and if you don't want your feet to feel like two ice blocks, waterproof shoes or boots are a good choice.
Take Public Transport And Taxis
So you spend less time out in the cold it's a good idea to use public transport and taxis whenever you can. Bucharest has a great network of trams, metros, buses and taxis. Check out the online planner here.
Taxis display their rates per kilometre on the side of the car, however, there may still be some haggling required. Always ensure that the metre is turned on and if in any doubt just get out and find another taxi.
Over To You
So that's our short guide to some of the things to do in Bucharest in winter. We only had a day to check out the Romanian capital before moving on the Sofia in Bulgaria so we had to pick a few of the highlights. We're sure there's so much more to check out in this city at any time of year.
Have you been to Bucharest? Did you visit in winter? Are there any things we missed out on? Let us know in the comments below!
Pin It!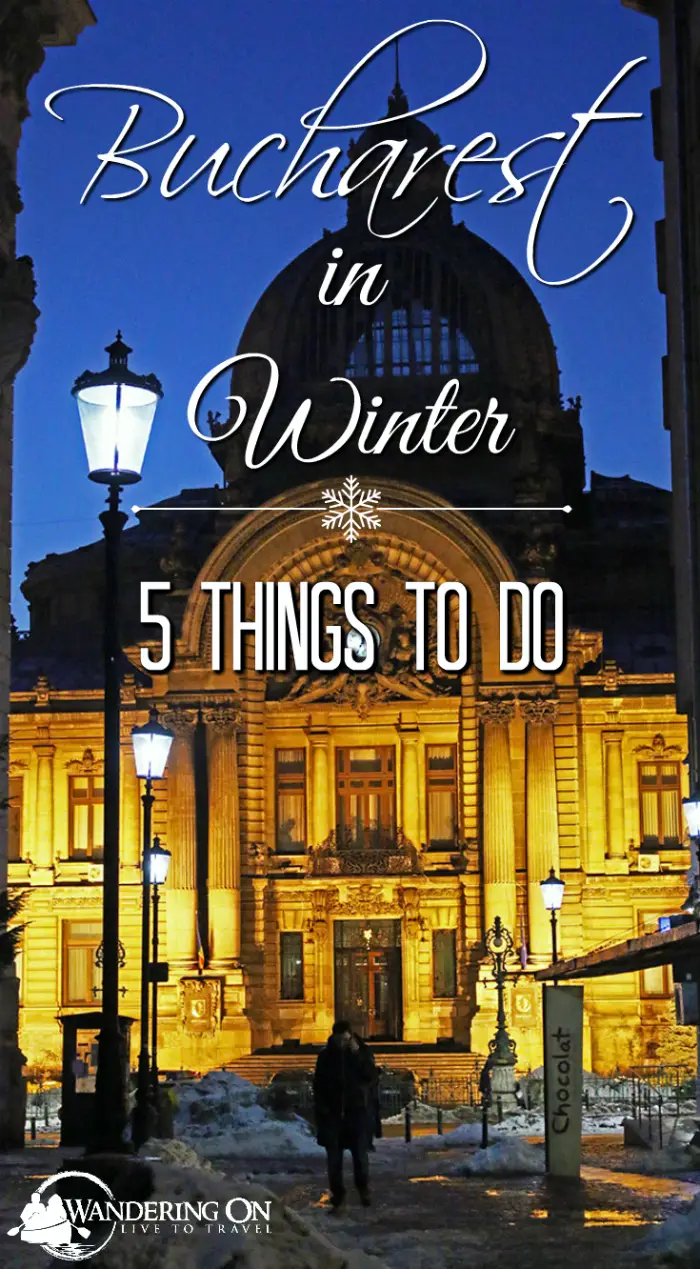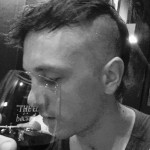 Brian is a travel writer, photographer, blogger, travel addict and adventure-junkie. Being outdoors, getting off the beaten track and outside his comfort zone is what makes him tick. Brian's the dreamer in the relationship; when he's not travelling, he's dreaming about it! Keeping fit, cooking, music and red wine take up the rest of his time.
SUBSCRIBE FOR OUR FREE EBOOK
Sign up for our free travel photography Ebook "Faces of Nepal" and you'll also receive our monthly newsletter.