Prague is a truly beautiful city, the capital of old Bohemia and the modern-day Czech Republic. With its medieval feeling, historic buildings around every corner, archaic architecture and cobblestone streets, and so many free things to do in Prague, a visit to the Czech capital is a highlight of any European itinerary. The city is known by many nicknames like the 'Heart of Europe', the 'Pearl of Cities' and the 'City of a Hundred Spires'.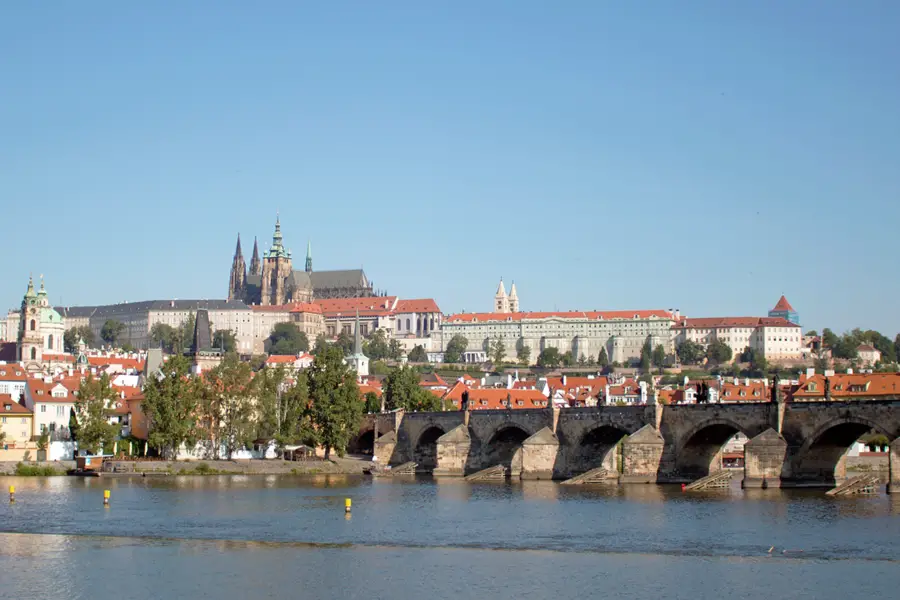 The historic centre of the city gained UNESCO status in ­­1992 and with one stroll around, it's easy to see why as you instantly feel like you've been transported back in time. With its romantic setting on the banks of the Vltava River, there is a huge variety of things to do in Prague. The city attracts more and more visitors each year so Prague is not the super cheap destination it once was. However, with a little inspiration, there are plenty of things to do in Prague on a budget.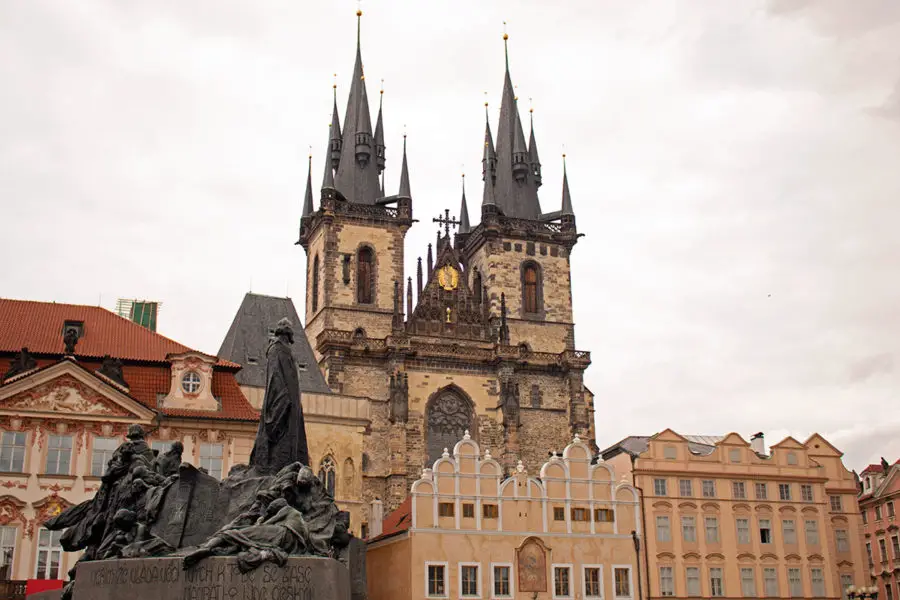 We've put together this list of some of the best free things to do in Prague for travellers on a budget or those simply watching their cash.
16 Free Things To Do In Prague
Hang Out At The Old Town Square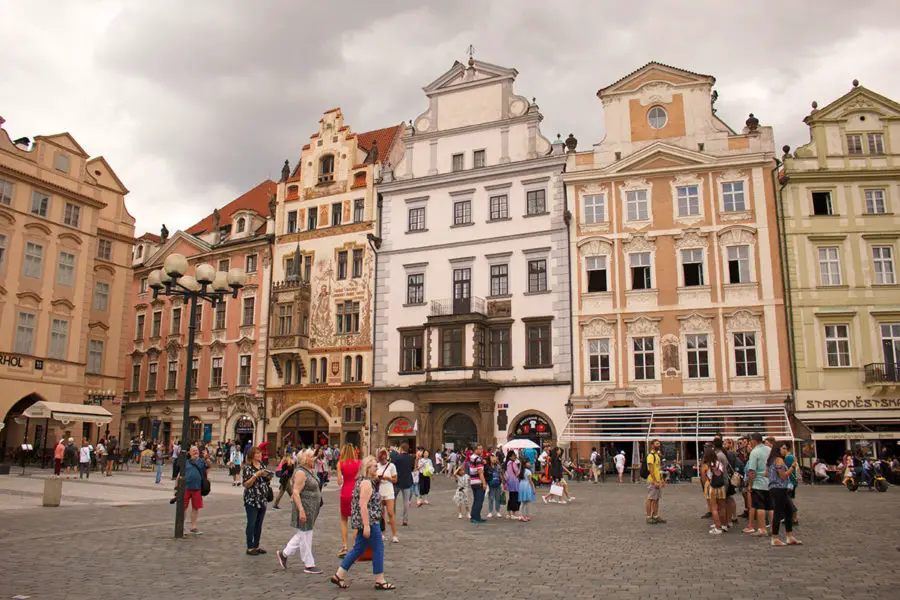 The Old Town Square is the heart of Old Prague and the pedestrianised area is a meeting point for many, including most of the walking tours in the city. Musicians and street performers also take advantage of the prime real estate here. Take a walk around the square or simply relax at the outdoor seating of one of the cafes and restaurants surrounding the square and take it all in. From here the iconic spires of the Church Of Our Lady Before Týn, one of the most recognisable buildings in Prague, can easily be seen.
Spread Peace And Love At The John Lennon Wall – One Of The Most Popular Free Things To Do In Prague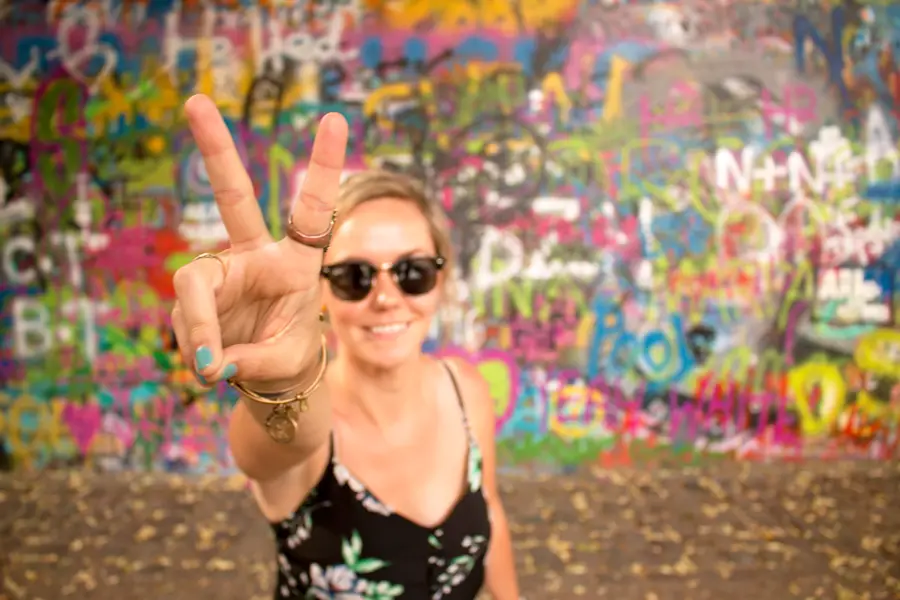 The only place in Prague where graffiti is legal, the John Lennon Wall in Mala Strana has become one of the most Instagrammed places in Prague. It's a huge attraction for visitors and getting a selfie while throwing a peace sign at the Lennon Wall is one of the best free things to do in Prague. After WWII, the wall was used mainly by people protesting the communist takeover and the graffiti was mainly only text. Starting off as a symbol of freedom and rebellion against the communist regime, with the murder of John Lennon on December 8th 1980 everything changed. The youth of Prague decided to create a symbolic burial place for a man that fought for equality, peace and freedom for all.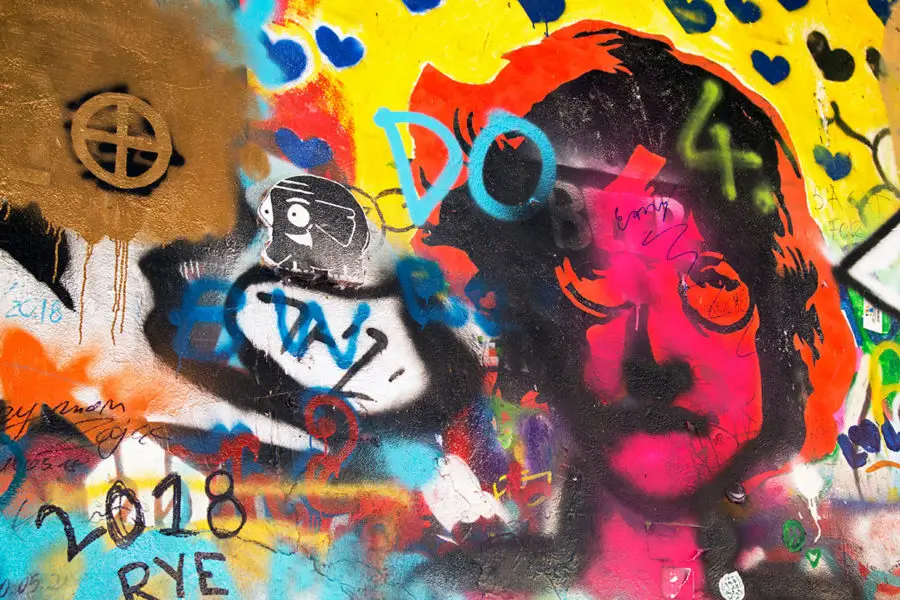 With the painting of his face and the old gravestone, overnight it became the John Lennon Wall. It is situated right across the beautiful building of the French Embassy near Kampa island. You can even tag the wall yourself if you'd like, which has to be one of the coolest things you can do in Prague as a tourist.
Join A Free Prague Walking Tour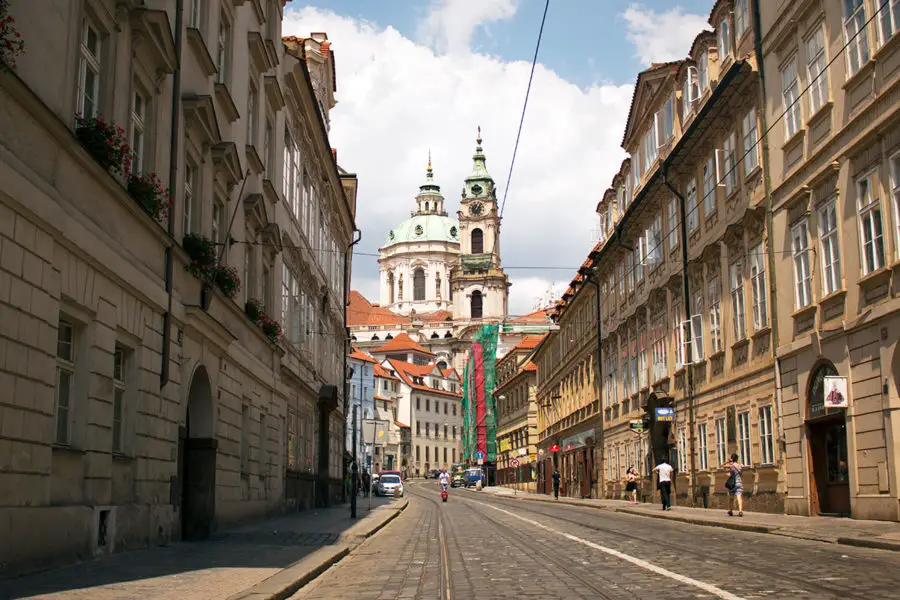 Walking tours are a great way to get your bearings when you land in a new city and they give you a chance to decide which sights you want to go back to explore more of. You also have access to first-hand local insider information about where is worth visiting and where is maybe not so much. There are loads of free walking tours of Prague that meet at the Old Town Square. In about three hours a professional local guide will walk you around the old town while filling you in on all the legends, myths and history of the city in exchange for an optional tip. We went with Sandeman's New Europe Tours and we found it to be a great source of information and history on Prague.
Stroll Across Charles Bridge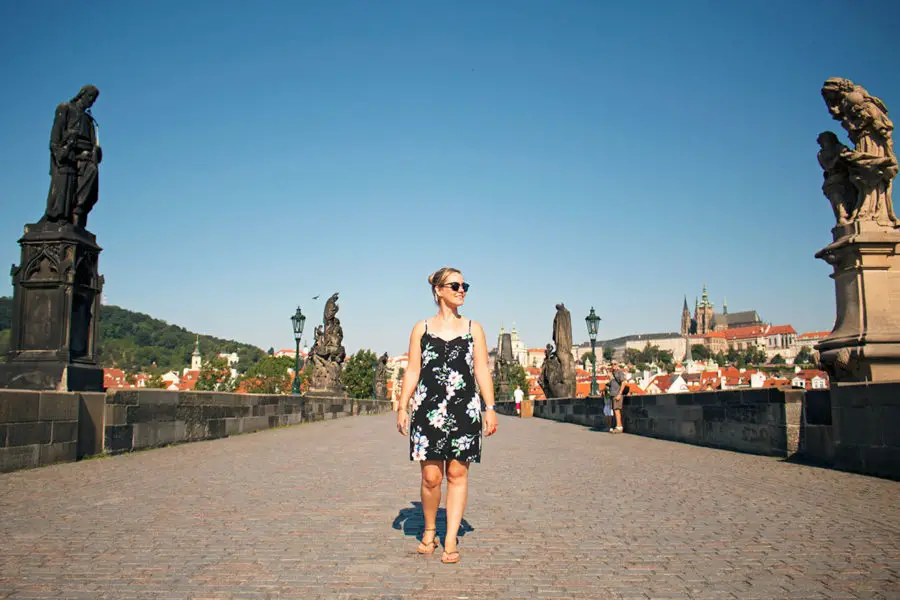 The iconic Charles Bridge, the oldest bridge in Prague and probably the most beautiful bridge in the world, is a symbol of the city and spans the Vltava River. Built in the 14th century, adorned with thirty statues, the stone bridge links the old town with the new town and it's definitely one of the top tourist attractions as well as one of the free things to do in Prague. The bridge comes with its own set of myths and legends one being that raw eggs were used in the mortar to strengthen the bridge.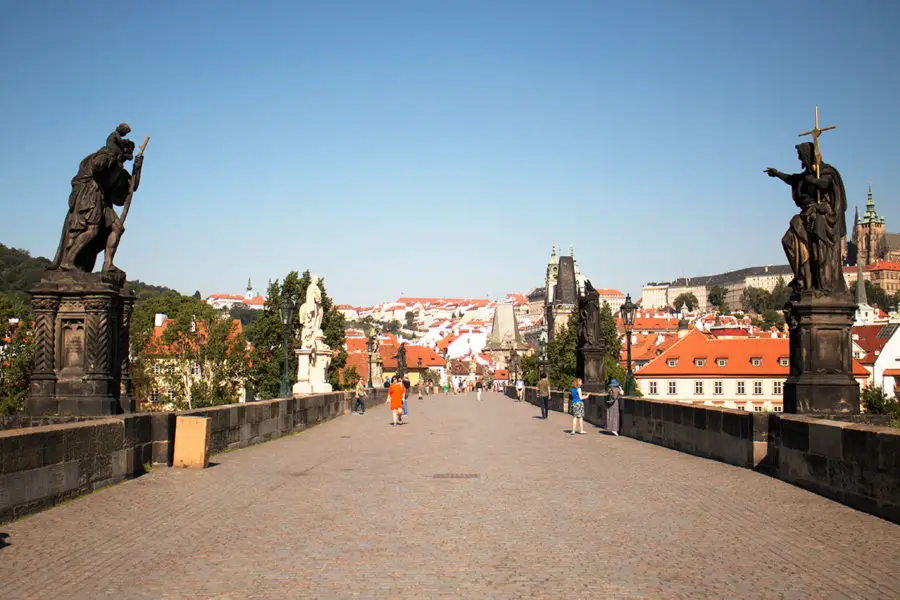 It's a good idea to visit Charles Bridge early to beat the crowds, especially if you want a chance of getting a photo on the bridge with no one else in the background. We visited before 9 am and had it almost to ourselves. Later in the day, there are musicians, buskers, street vendors and artists selling handmade jewellery and paintings lining the bridge as well as crowds of other tourists.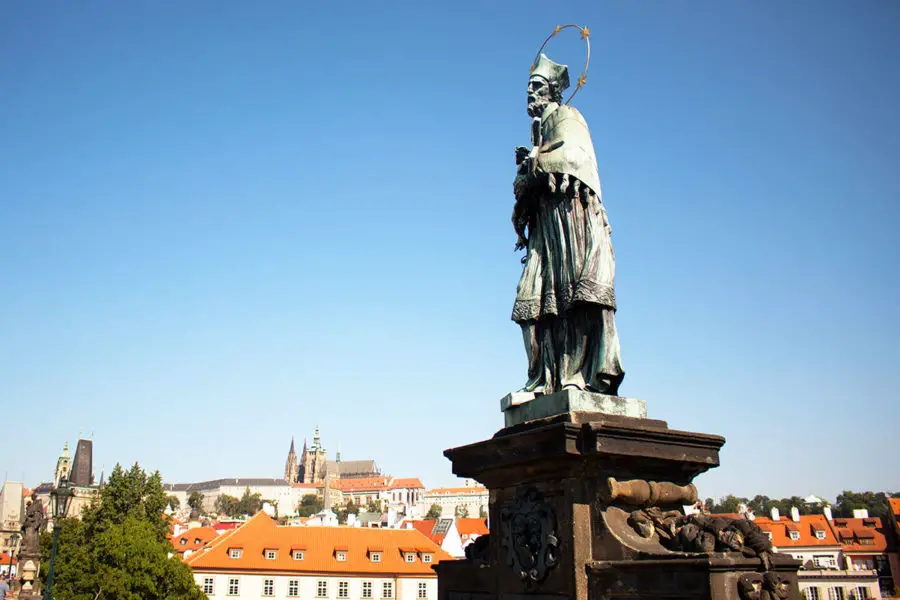 Be sure to keep an eye out for the plaque at the bottom of the statue of St. John of Nepomuk, as rubbing it is believed to bring good luck and some people say you will return to Prague if you rub it too. It must be true because this was my, Noelle's, second visit to Prague!
Hike Up To The Grounds Of Prague Castle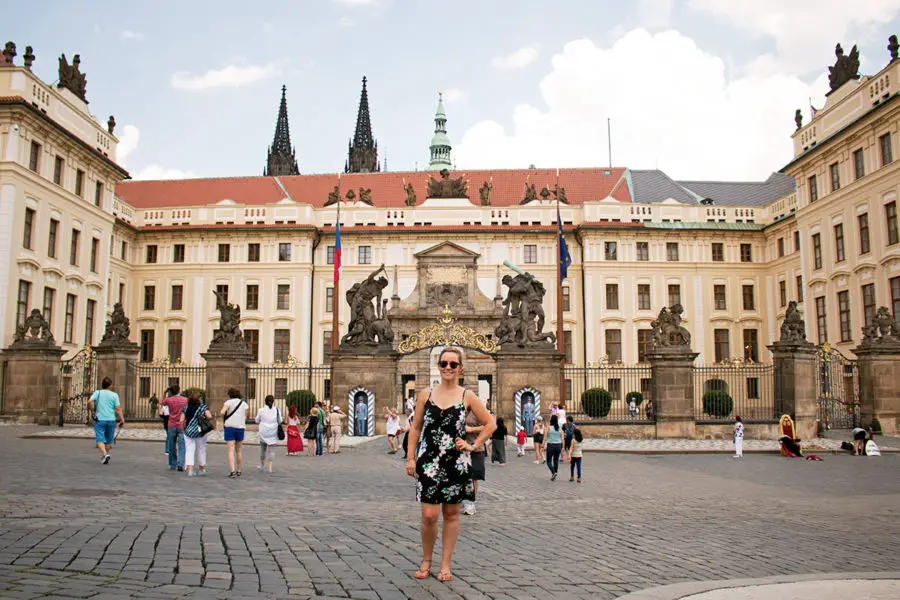 Prague Castle is the largest ancient castle complex in the world, with an area of almost 70,000 m² according to the Guinness Book of World Records. While there is an entrance fee to go inside the Prague Castle buildings, heading up to the grounds is free. You can wander around all of the grounds and the Royal Gardens without a ticket.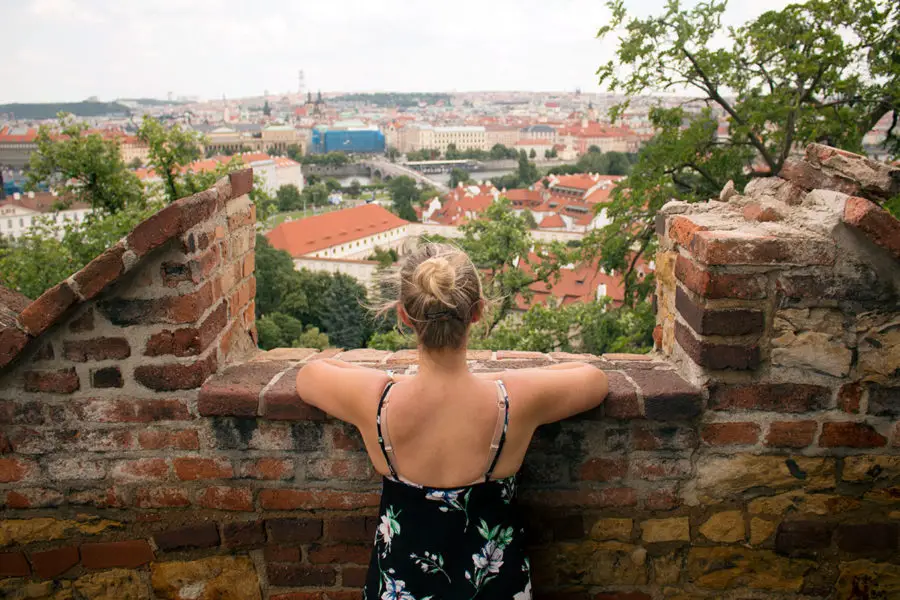 The views back over the city from the surrounds of the castle are well worth the climb up. Part of the UNESCO World Heritage site that makes up the Historic Centre of Prague and dating from the 9th century, Prague Castle is a must for anyone visiting Prague but especially for those interested in historical architecture. It consists of palaces and religious buildings of various architectural styles, from the Romanesque-style buildings of the 10th century to Gothic modifications of the 14th century.
Marvel At The Astronomical Clock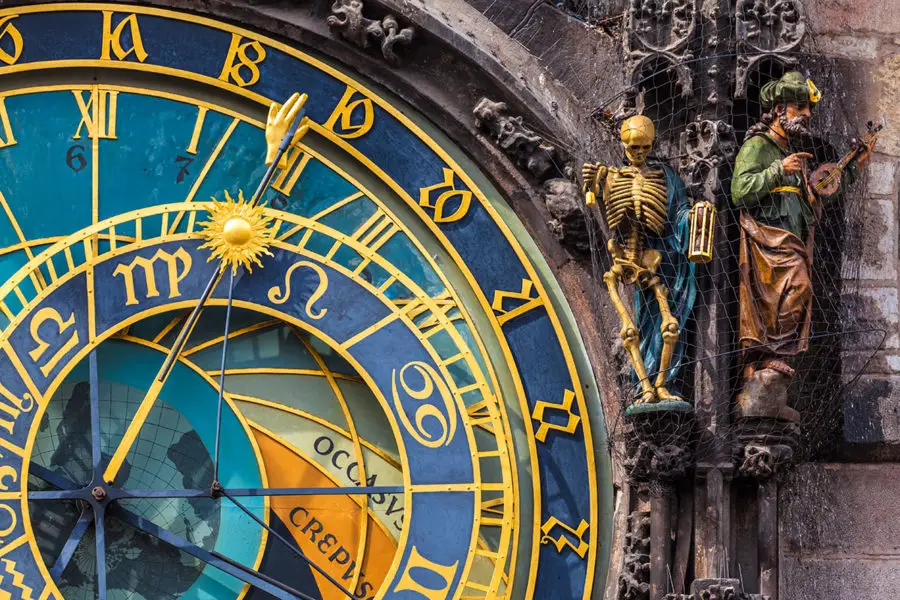 The Astronomical Clock is the oldest working clock in the world and is conveniently located just off the Old Town Square at the Old Town Hall. The clock can display not only the time but also the date, the position of celestial bodies, astronomical cycles and Christian holidays. Sadly, when we visited the Astronomical Clock was under renovation so we didn't get to witness the parade of the Apostles that occurs every hour. It has since been returned to its former glory so be sure to check it out on the hour when visiting Prague. You can also go inside the town hall and see the inner workings of the Astronomical Clock for a fee.
Walk Down Wenceslas Square
Wenceslas Square feels like more of a boulevard than a square, but it's definitely worth taking a walk down it. Lined with restaurants and shops, the National Museum sits at the southern end of the square. Historically it has been the site of many demonstrations and protests and it was here that the fall of communism was announced in 1989.
Check Out Prague's Architecture And See The Dancing House For Free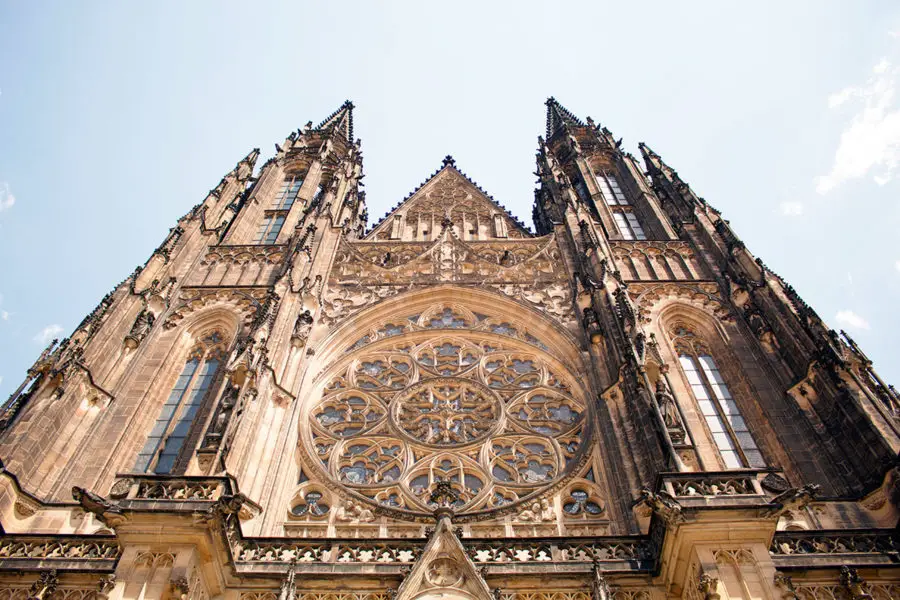 While in Prague, you notice the extremely beautiful architecture around the city. The city is well known for its Baroque, Gothic, Art Nouveau and Cubist architecture. You'll see artistic grand buildings all around the old town.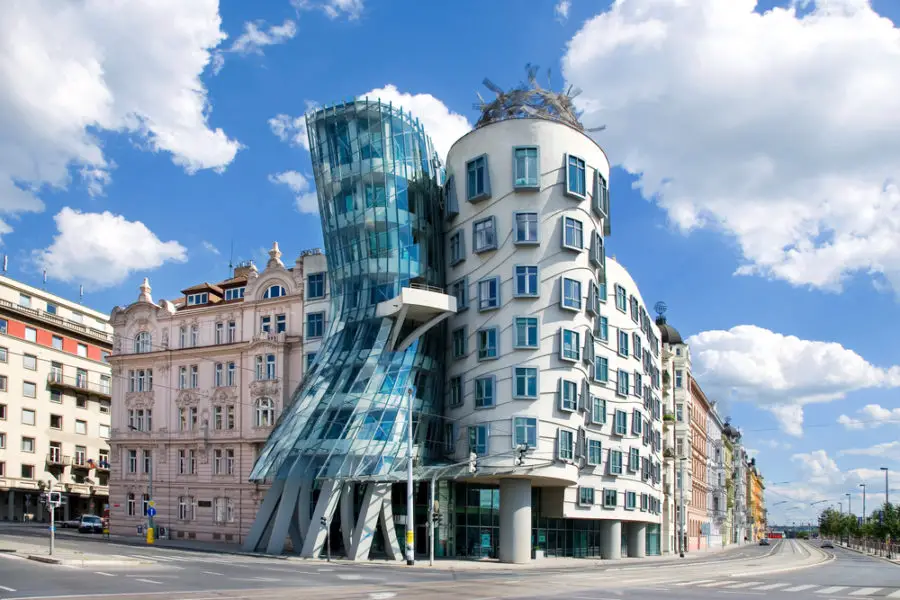 However, one building in particular really stands out. Make sure to go for a look at the Nationale Nederlanden building, known as the 'Dancing House' or sometimes 'Fred and Ginger'. The architect was inspired by two dancers, Fred Astaire and Ginger Rogers and the building has a trippy looking appearance that really needs to be seen to be believed. The building really stands out among the Baroque, Gothic and Art Nouveau architecture and buildings that Prague is famous for and it's another one of the top free things to do in Prague. The Dancing House has a small contemporary art gallery on the ground floor and there's a sightseeing gallery on the roof with a restaurant and bar with panoramic views of the city. It's located two bridges down from Charles Bridge and it's a nice walk along the river, passing the Shooter's Island and Kampa on the other side of the river.
Visit St. Vitus Cathedral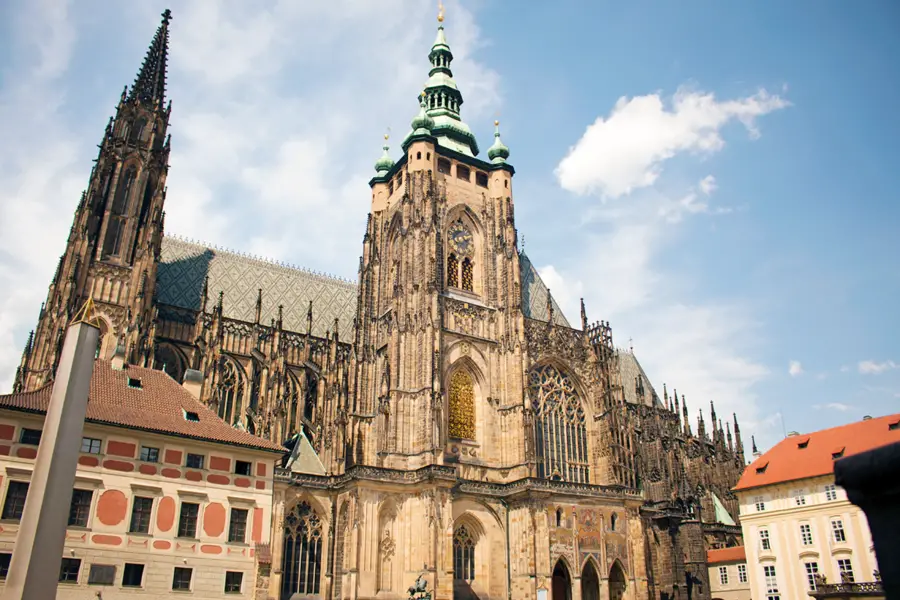 Located in the Prague Castle complex, St. Vitus Cathedral is the largest and the most important church in Prague. As well as religious services, the coronations of Czech kings and queens also took place here. While there is an entrance fee to go and view the Treasure of St. Vitus Cathedral, the rest of the interior is free to enter.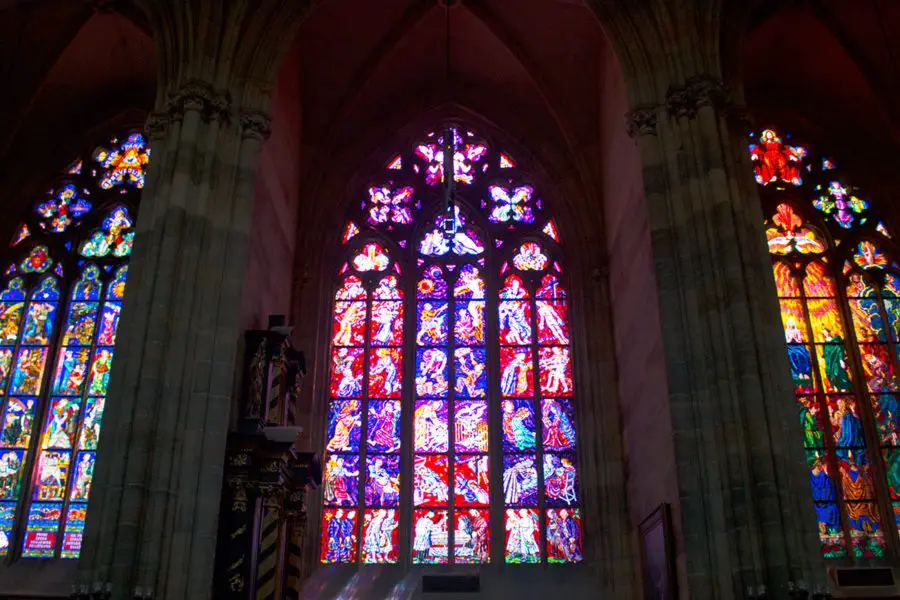 You can walk around a small part and see everything you need to get a feeling of the incredible size of the cathedral and the amazing stained-glass window without paying the entrance fee. Also, be sure to check out the Cathedral from the outside too as you really get a feel for the sheer size of it.
Hang Out In Letna Park – A Completely Free Thing To Do In Prague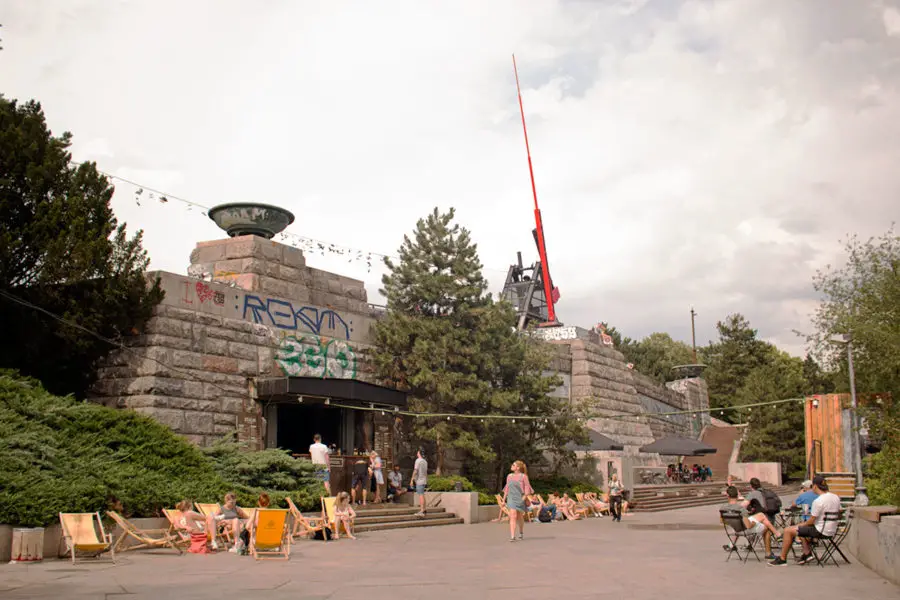 At the end of the day or to take a break from sightseeing after lunch head up to Letna Park for amazing views back over the city. Check out the Prague Metronome, which is exactly what it says – a giant metronome and see local skateboarders and BMX-ers pull off a few tricks in the skate park. There are a few cool pop-up bars near the skate park and a nice beer garden in the middle where you can chill out and have a drink. Or you can bring your own and have a picnic. This place is very popular with locals too – always a good sign – especially if you're looking for non-touristy things to do in Prague!
Learn About The Jewish Quarter
One of the best-preserved complexes of historical Jewish monuments in the whole of Europe, the Jewish Quarter or 'Josefov' is a very interesting part of Prague. Located between the Old Town Square and the Vltava River, there are six synagogues, most of which can be visited as well as the 15th century Old Jewish Cemetery. The monuments managed to survive the Nazi occupation of Prague as Adolf Hitler himself decided to preserve the Jewish Quarter as a 'Museum of an Extinct Race'. The Old-New Jewish Synagogue which first opened in 1210 is the oldest active synagogue in Europe.
Be Mesmerised By The Head Of Franz Kafka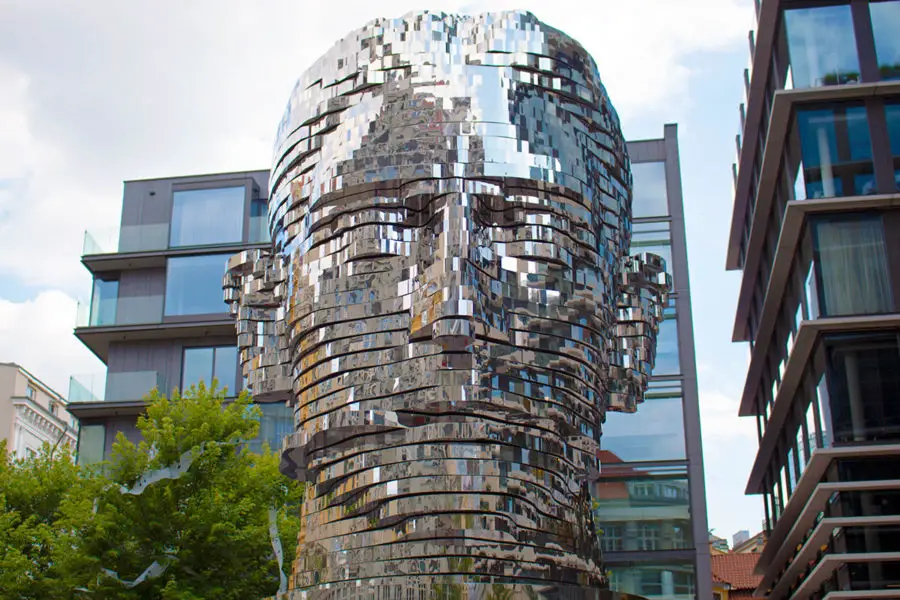 The twisting and turning statue of famous Czech writer Franz Kafka's head is 1 metre tall and made of 42 rotating mirrored panels. It's located outside the Quadrio shopping centre and you can easily pass a good half an hour simply watching it twist and turn. It's definitively a head-spinning experience, especially if you've been sampling a few Czech pilsners beforehand!
Keep An Eye Out For Quirky Art And Statues By Artist David Černý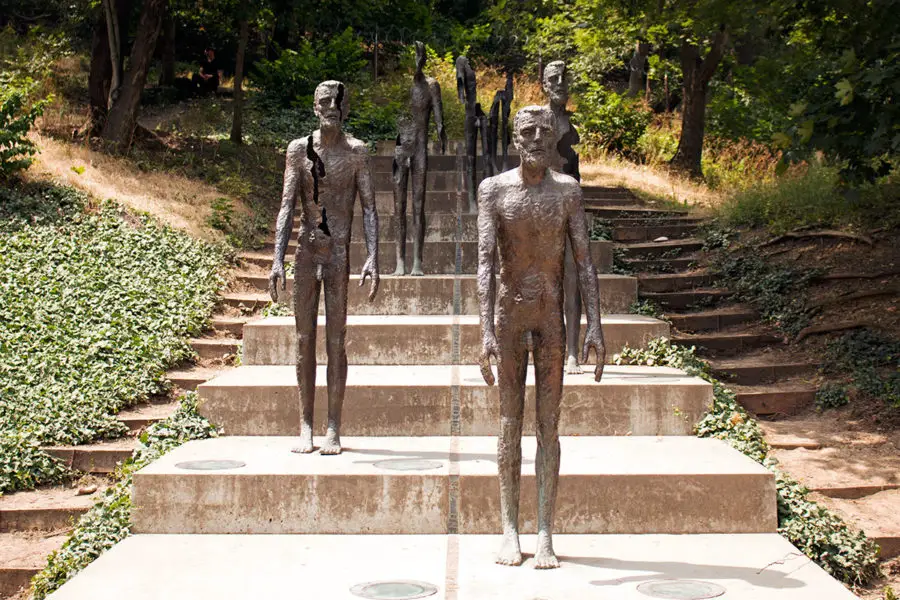 Just like the Head of Franz Kafka, there are random art installations all over Prague by Czech artist David Černý. Those interested in art or indeed just anything plain weird will enjoy looking out for his sculptures around the city. There's everything from an embryo statue, to giant babies, pissing men, St. Wenceslas on an upside-down horse and Sigmund Freud hanging out, so keep your eyes peeled!
Check Out The Church Of The Infant Jesus of Prague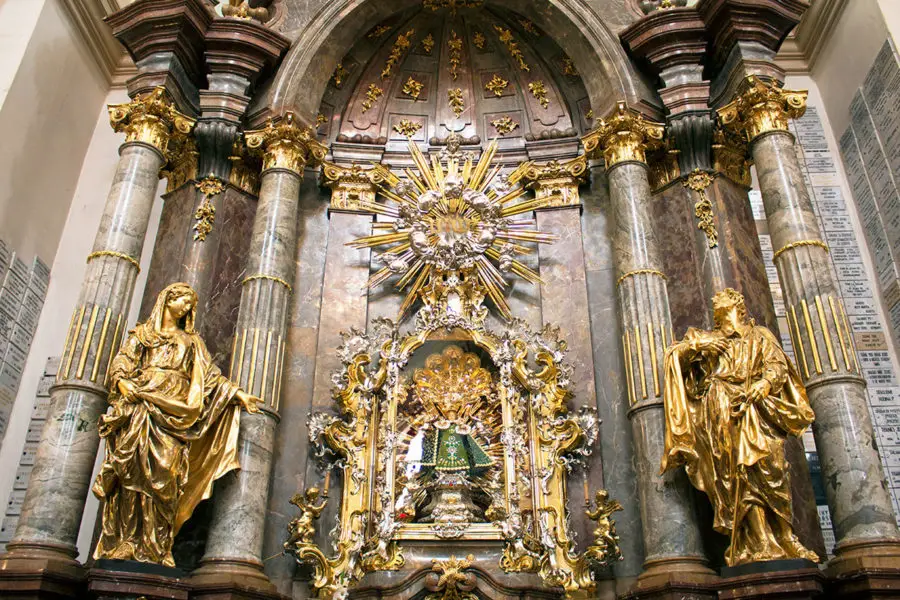 Chances are if you're from a Catholic country, you'll have heard of the world-famous statue of the Infant Jesus of Prague. The statue has been housed in the aptly named Church of the Infant Jesus of Prague also known as the Church of Our Lady Victorious since 1628. This church was the first Baroque building in Prague and was built in the 17th century. It's a beautiful church and makes an interesting stop on the way to or from Prague Castle. The statuette of the Infant Jesus of Prague is clothed and the vestments are changed about ten times a year according to the liturgical calendar. Sightseeing is allowed in the church except during mass times.
We were interested in checking it out because in Ireland when someone gets married, a copy of the statue of the Child of Prague is put outside under a bush or sometimes it's buried (and even beheaded depending on which part of the country you're from) the night before the wedding as it's believed to bring good luck and good weather on the wedding day.
Enjoy Island Life In The City On Kampa Island Or Shooter's Island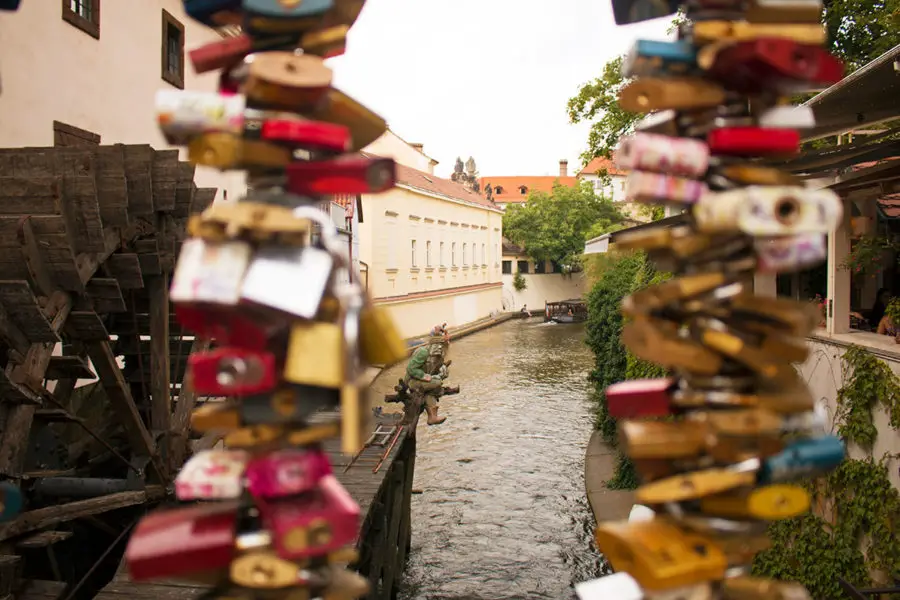 Yes, you read that right. You can chill out on an island in the middle of a metropolitan city in a landlocked country in Central Europe! For incredible views of Charles Bridge, cross over to Kampa Island in the Malá Strana or Lesser Town neighbourhood where life really slows down. The artificially constructed island is separated from the Lesser Town by a millstream which drove the mills in days gone by. Quaint picturesque houses by the water and the laid-back vibe give the area the nickname 'The Venice of Prague'. Public parks with perfectly manicured gardens and relaxed local cafes allow for a tranquil atmosphere with amazing views back over the Old Town. From here, you can rent a rowboat or take a cruise on the Vltava River and you'll find David Černý's giant baby statues here and the John Lennon Wall nearby.
Shooter's Island is located right on the Vltava River is connected to the old town and Malá Strana by bridge. In addition to cafes, bars and restaurants, there's a public park and a playground. Concerts and open-air festivals are often held here as well. It's the perfect place to unwind and take a break from the hustle and bustle of the city.
Drink A Beer In The Home Of Pilsner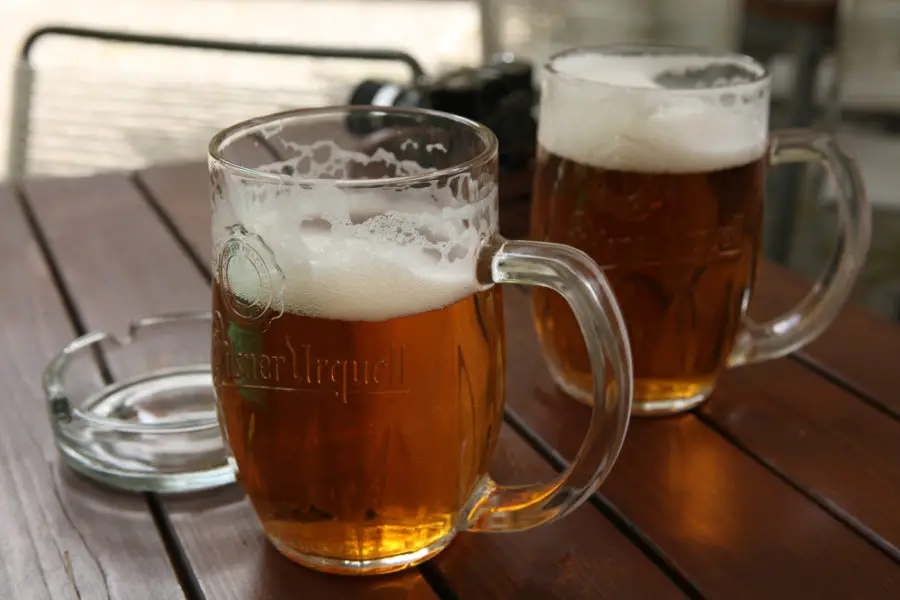 As Pilsner was first produced in the town of Pilsen or Plzeň in the Czech Republic, the Czechs take their beer pretty seriously. Alas, it's not free but it is incredibly affordable, so having a pint or two won't break the bank and it's one of the obvious things to do in Prague at night. We came across a small pub called Hany Bany which had good value drinks, and a student vibe with a good mix of locals, expats and visitors.
Tip: Don't be surprised if your pint has a bit more foam than beer, it's not a mistake – this is how the Czechs like their beer!
More Things To Do In Prague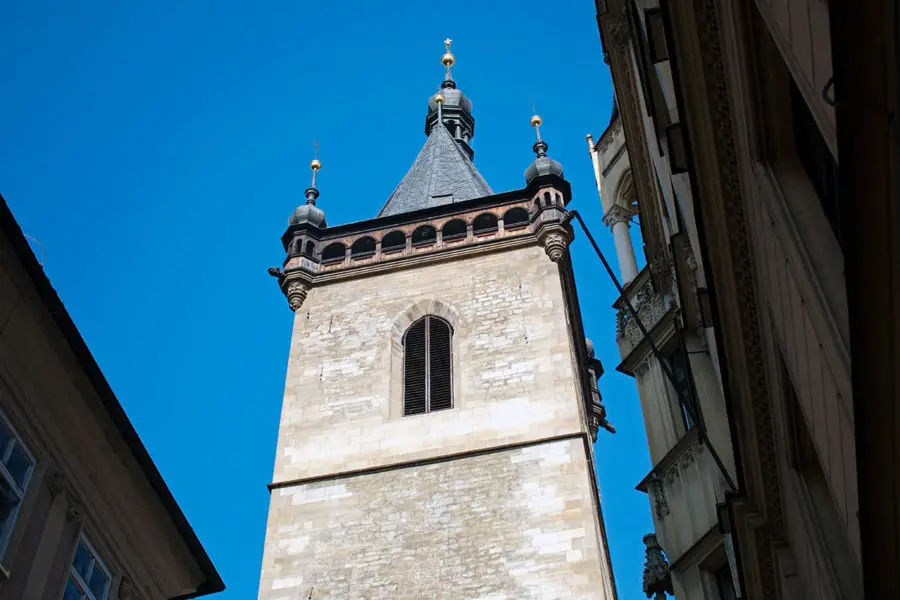 So, that's our list of some of the best free things to do in Prague for those visiting Prague on a budget. There is so much to see and do in the city not to mention taking one of the many day trips from Prague to nearby places. One of the most popular day trips from Prague is to Kutna Hora to visit the infamous Bone Church.
You can also visit the Pilsner Urquell Brewery, Terezin Concentration Camp and Karlstejn Castle on day trips from Prague. Some people even visit Cesky Krumlov on a day trip from Prague but we think that would be a bit of a squeeze and suggest visiting the city in its own right. We only had time for one day trip so we chose the most popular and went to Kutna Kora Bone Church from Prague.
Getting Around Prague
Walking – Another One Of The Free Things To Do In Prague!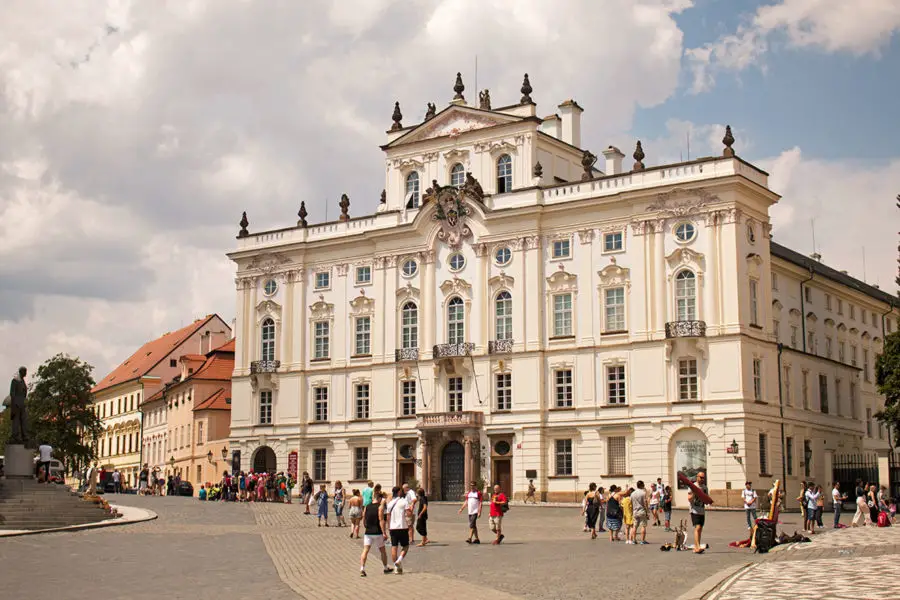 Walking around is better for you and as an added bonus it's another one of the free things to do in Prague! Much of Prague's Old Town and city centre is closed to traffic as is Charles Bridge, so walking is sometimes the only option for the major sights you'll want to see. Central Prague is compact enough so it's easy to explore on foot but be sure to wear comfortable shoes as the cobblestone streets can be uneven and would definitely be a challenge to navigate in heels.
Tip: Don't cross the road when you're not at a pedestrian crossing or when the light is red at a pedestrian crossing or you'll also get a fine if caught by the police. The police actually set up patrols at some intersections to catch people jay-walking.
Using Public Transport In Prague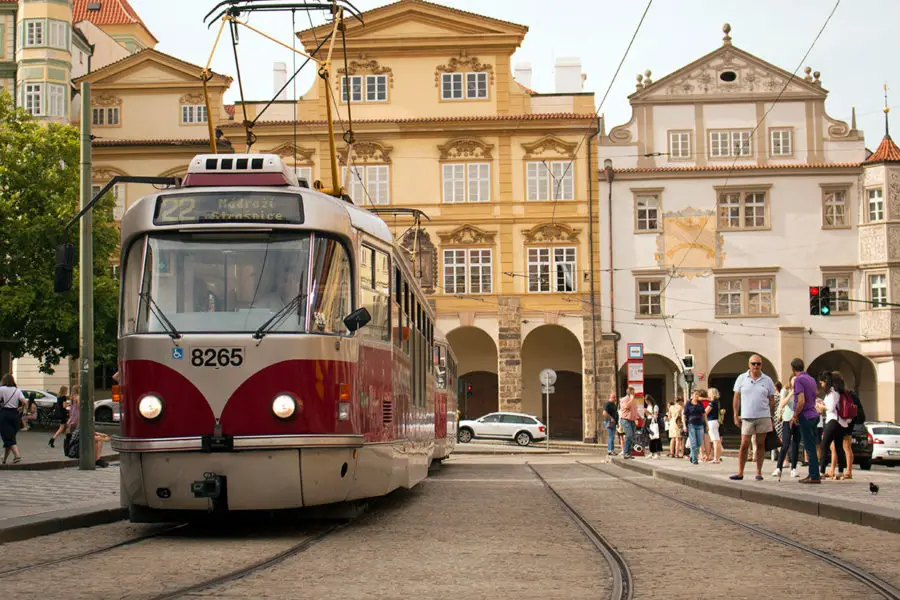 Public transport in Prague is extremely reliable, efficient and affordable. There's an integrated network of trams, metros and buses and one ticket covers all modes of transport. Tickets are sold on a time basis rather than a per-use basis. For example, it's 24Kč for a 30-minute ticket, 32Kč for a 90-minute ticket, 110Kč for a day pass, and 310Kč for a three-day pass. A discounted ticket of 16Kč is available for children aged six to fifteen and seniors, children under six are free. Tickets are valid for the given length of time and you can freely transfer between all modes of transport in the time allowed.
For shorter journeys, a 30-minute ticket should be perfect. Note that you'll also need a discounted 16Kč ticket if you're carrying a large suitcase or backpack but a 24-hour or three-day pass includes one large item of luggage so it might be worth getting one of these straight away if you're going to be using public transport a lot.
You can buy tickets at any metro station, most tram stations, directly from bus drivers, selected newspaper kiosks and the Prague Public Transport Authority (DPP) information offices, which are conveniently located at major transport hubs around town, including the main train station and the airport.
Tip: It's extremely important to validate your tickets on public transport as soon as you get on board a tram, train or bus or else risk getting a fine if inspectors ask to see your ticket. While the inspectors wear uniforms on the metro, some of the inspectors on buses and trams are in plain clothes so you won't see them coming. Fines can range from €30 – €60 so don't chance it just to save a euro or two. On the buses and trams, the validating machine will be just inside the doors, in the metro they are located at the top of the escalators. They are usually bright yellow so you can't miss them. Simply put the side of your ticket with the arrow printed on it into the machine to get the date and time stamped on as soon as you get on board.
Travel Tips For Visiting Prague On A Budget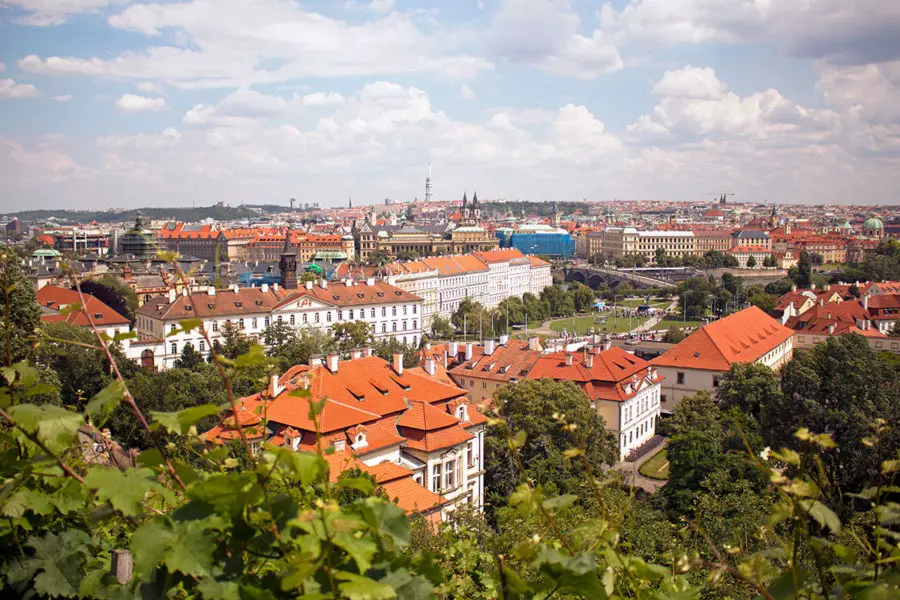 While the Czech Republic is a cheap country in comparison to those in Western Europe, Prague is the capital city and a tourism hub. Due to its increased popularity with visitors, the costs in the city like most other capital cities around the world have gone up a bit when compared to the rest of the country.
Here are our tips for those visiting Prague on a budget.
Get A Prague Card
If you're going to visit a lot of the paid attractions in Prague, get yourself a Prague Card and you'll save 40-50% on attractions and activities in the city. The Prague Card is essentially a preloaded, multi-attraction sightseeing pass.
Simply buy a 2-day, 3-day or 4-day Prague Card and you'll enjoy free entry to 60 of the best museums and attractions including Prague Castle, The Jewish Museum, and Prague Old Town Hall as well as a free river cruise. There are massive discounts – up to 50% off entry to various other attractions, tours, cruises and entertainment in the city. You also get a guidebook to Prague's attractions with detailed maps. You can pre-buy a Prague Card online and pick it up when you arrive in Prague or you can simply buy it when you arrive from these locations.
Tip: There's also a free mobile app with an interactive guide to Prague attractions available to download on both Android and iPhone.
Note: The Prague Card doesn't cover public transport.
Take Public Transport Where Possible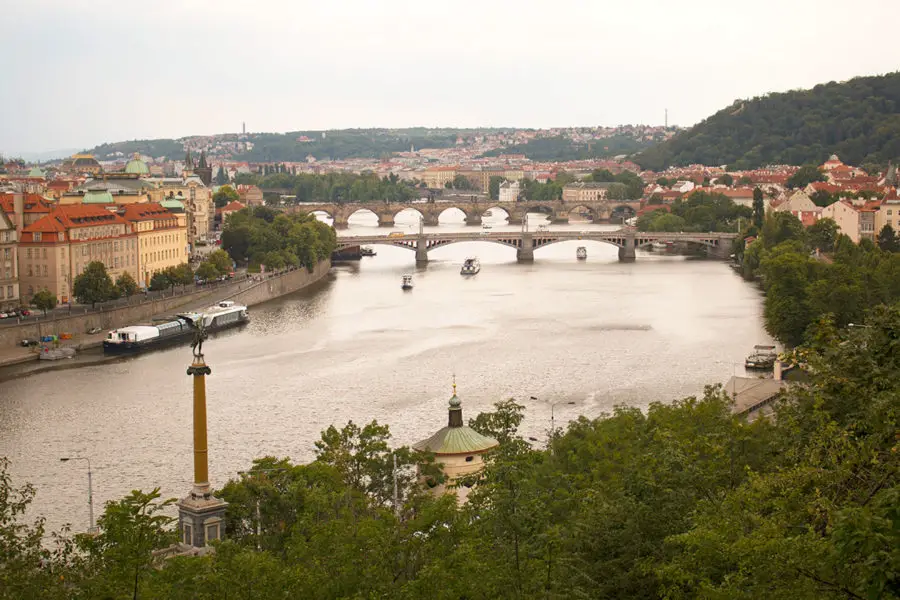 If you are arriving in Prague at the airport, it's really easy to take public transport from the airport into the city centre. It only costs 32Kč, about US $1.50 or €1.20, for a 90-minute ticket. Bus No. 119 runs between the airport and the Nádraží Veleslavín metro station which is the last stop this bus makes. From here it links up with the metro A line or Green line which takes you all the way into Prague 1 and central metro stations like Mustek for Wenceslas Square and Staromestska for the Old Town Square. The journey should take around 45 minutes.
Taxis are decent value if you can get a fair price as some drivers might take advantage in tourist areas. As with most cities, it's better value to call a taxi ahead rather than hail one down.
When moving on from Prague if you're going overland to another city in Europe check out FlixBus. They have incredibly cheap bus routes all over Europe and are very comfortable with Wi-Fi onboard.
Make Lunch Your Main Meal
If you do eat out, try to make lunch your main meal. Loads of restaurants in the old town and around the castle area offer menus of the day at lunchtime. You can get three courses for around €10 which is great value and you'll get to sample some traditional Czech cuisine too. Winner winner, Czech dinner!
Take A Picnic
Why not make a picnic and take it up to Letna Park for epic views over the city as you watch the sun go down? As you can legally drink alcohol outside in certain parts of the city, you can even bring some beers or a bottle of wine. As in most of mainland Europe, bread and cheese are cheap – the perfect picnic food and another one of the free things to do in Prague, well aside from the cost of your food and drink!
Cook For Yourself
If you can, try to select accommodation that gives you access to a kitchen. There are Tescos and other convenience shops around the city centre so you can buy some basics for cooking. Even if you only make breakfast or dinner for yourself and grab lunch on the go, you'll save a good bit of cash by not forking out for every meal. Leaving you more money to sample that famous Czech Pilsner!
Watch What You Drink
As it's the home of Pilsner, beer is very cheap in Prague. If you don't like beer, wine is also cheap enough but try to avoid cocktails if you're watching your cash. Like in most places, cocktails are a good bit more expensive than beer and wine and can start to rack up after a few!
Cheap Eats In Prague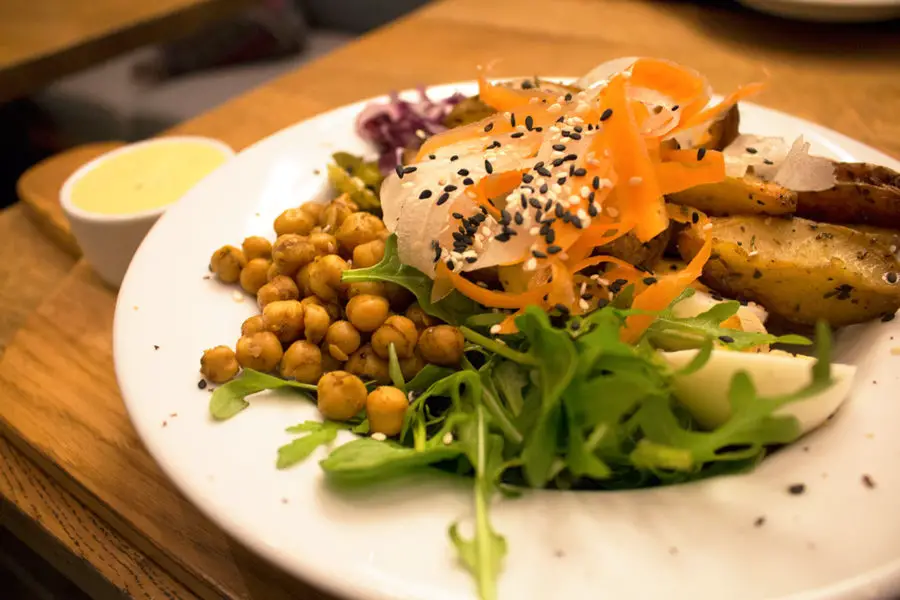 There are some really good, cheap places to eat in Prague. As we're mostly vegetarian (Brian is veggie, Noelle still eats fish occasionally) and Brian is coeliac, Central and Eastern Europe's meat-heavy cuisines can be a challenge for us, so grabbing a local snack food on the go is often either meat-heavy or laced with gluten. However, we did manage to find a few foodie gems in Prague that didn't break the bank either. A few places that we tried and tested while we were in Prague were:
Bageterie Boulevard
This chain sandwich shop is kind of like a Czech version of Subway but waaay nicer. They have actual French-style baguette rolls with vegetarian fillings and gluten-free bread options too, so everyone's covered. And it's not just baguettes, they also serve soups, desserts, pastries, yoghurts, salads and they even have a breakfast menu!
Forky's
We ate here twice during our four days in Prague, it was that good. Forky's is a modern bistro-restaurant that serves amazing, freshly prepared vegan fare at quite low prices for the quality. They have everything on the menu from Asian inspired bowls to wraps, veggie burgers, hotdogs and a 'nofish and chips' dish. They don't use any plastic packaging in their service or for takeaway meals so we really loved the whole vibe of the place. If you're into plant-based eating and you're in Prague, definitely check out Forky's!
Dhaba Beas
Dhaba Beas is a little canteen-style restaurant is again a chain and has eleven locations around Prague. The one we went to was located right by the Head of Franz Kafka statue and serves mostly Indian vegetarian and vegan food but there are also hints of Thai, Vietnamese, and Czech cuisine. It works on a self-service pay by weight system, so get your tray and go to town. Be careful not to get carried away load up your plate too much if you're starving like we were and your eyes are bigger than your belly, as it will rack up to quite a bit!
Getting To Prague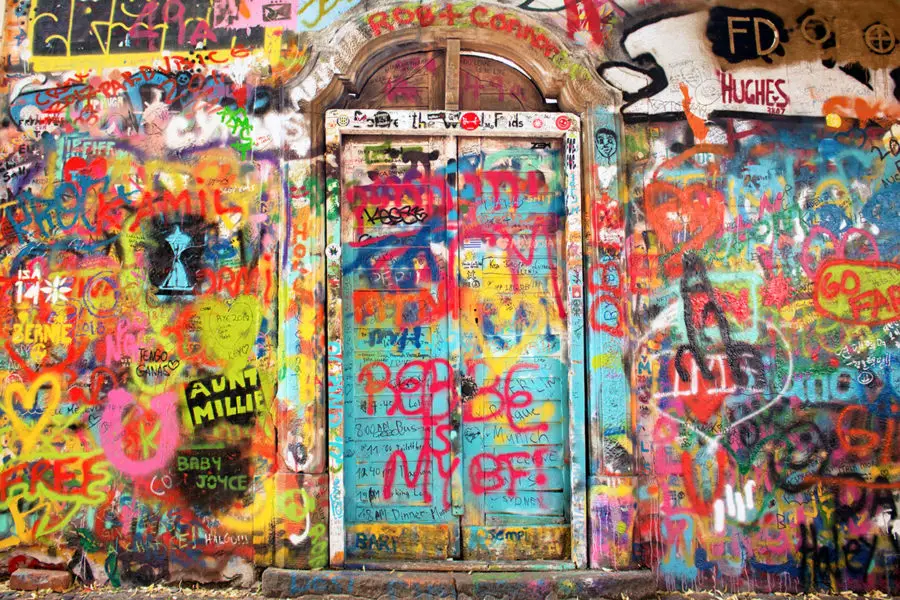 Vaclav Havel Airport at Prague is well connected with all nearly 70 airlines flying to over 160 destinations, so finding cheap flights to Prague shouldn't be a problem.
The main train station in Prague, Praha Hlavní Nádraží, is well connected with the airport by direct express bus. There are lockers for storing your luggage at €2 for 24 hours if you only want to spend a day in Prague before moving on somewhere else. Prague is well connected by train to a huge variety of European main train stations with daily connections to other cities such as Krakow, Budapest and Bucharest.
Where To Stay In Prague On A Budget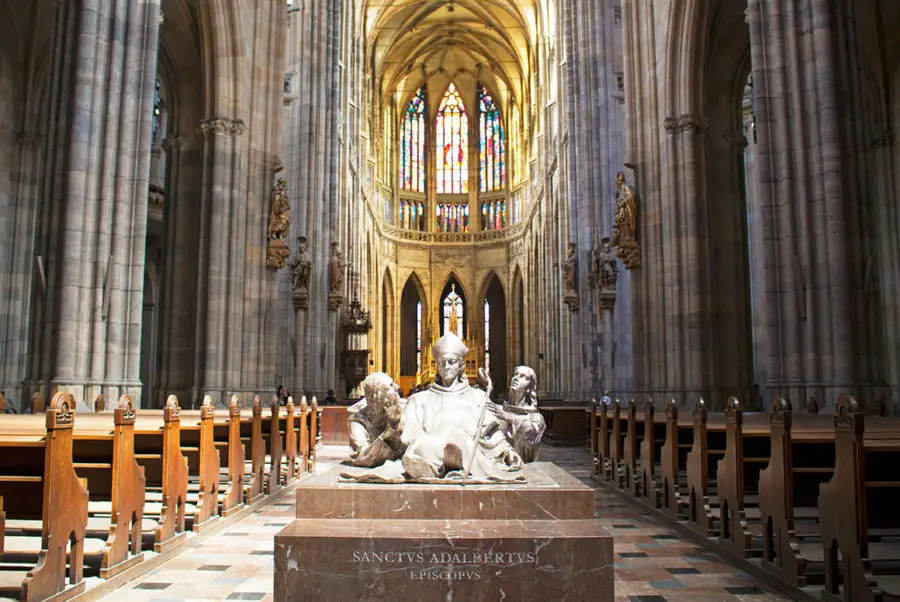 The cheapest place to stay in Prague is in a hostel dorm. Do check Booking.com here for good deals on hotels in Prague and Airbnb has great options for double rooms and entire places, especially if you're travelling in a group. We find that it often works out cheaper overall than each person paying for a dorm bed, especially in well-visited cities like Prague.
The best area to stay in Prague is of course, centrally in Prague 1 or Prague 2 where you'll be able to walk everywhere, so you'll save money on transport costs. There are cheaper accommodations further out in the suburbs but the tram or metro in and out each day will add up so weigh up the options and compare the extra transport costs versus the cheaper accommodation. It might not be worth the saving, especially if you're short on time for your trip to Prague.
Stay Safe When Visiting Prague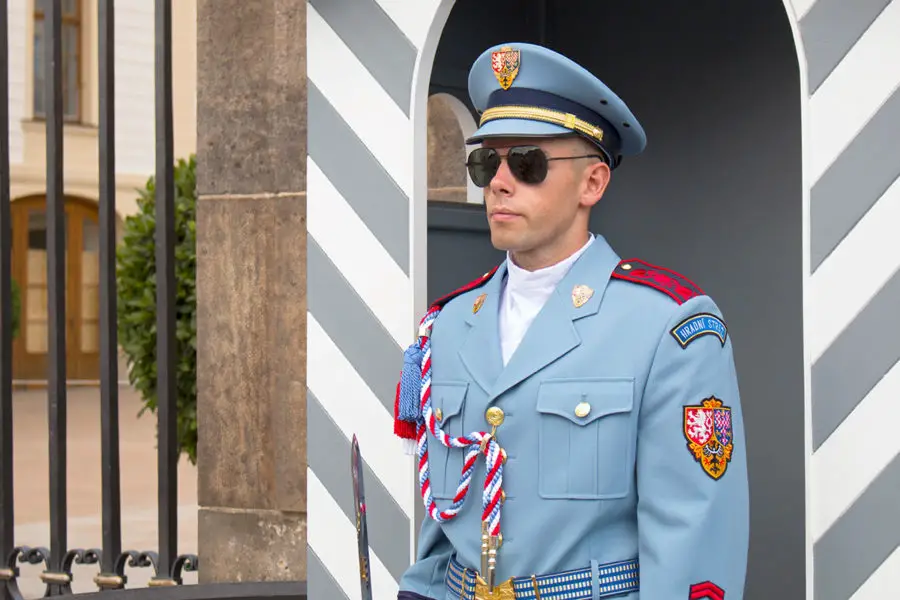 Before you book any trip, think about whether or not you need travel insurance. Like all major European cities, Prague has its fair share of pickpockets and scammers looking to take advantage of visitors. Stay aware of your surrounding at all times and consider taking out a good travel insurance policy on the off chance that anything does go wrong.
When it comes to travel insurance, find out why we recommend World Nomads by checking our post on the best backpacker insurance here.
Over To You – Do You Know Any More Free Things To Do In Prague?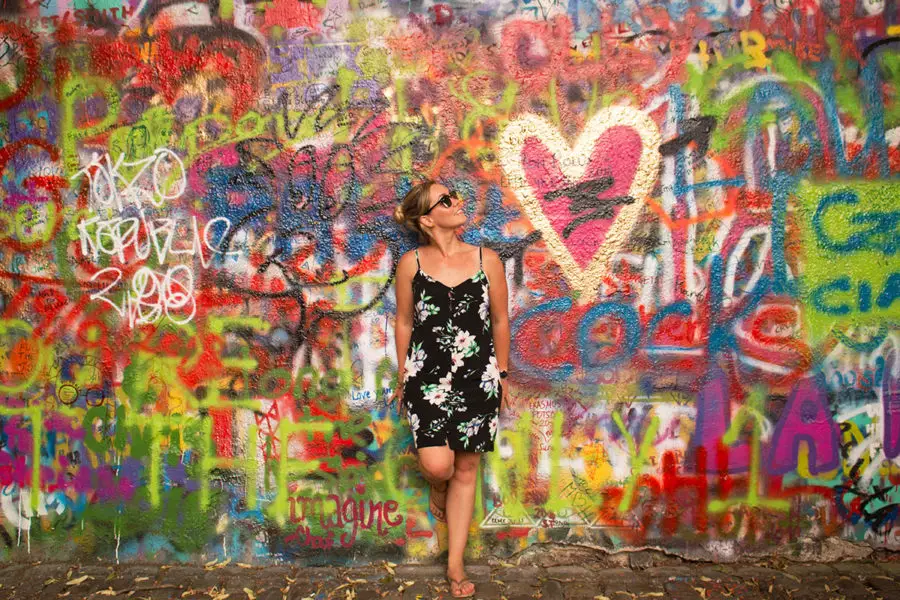 So, these are our tips for visiting Prague on a budget as well as the best free things to do in Prague. It's an incredible city that's easy to fall in love with whether you're travelling on a little or a large budget.
Have you been to Prague? Did you find it easy to keep your costs down? Any tips to add or other free things to do in Prague that we missed? Let us know!
Pin It!