The Canary Island of Tenerife is a place that feels very familiar – even if you've never actually visited, you probably know someone who has or you've heard a lot about it. Similar to mainland Spain's most visited province Andalusia, Tenerife is breathtakingly beautiful once you move away from the crowded resorts. The Anaga Mountains are a particularly beautiful destination located on Tenerife's northernmost tip, the Anaga Peninsula.
The Anaga Rural Park is filled with sights you'd swear were in the Amazon or the Andes if you didn't know better. Anaga, Tenerife is home to some of the most beautiful hiking trails in Europe. So if you're a keen hiker, this is one adventure you can't afford to miss.
As a prime destination for stag parties and low-cost package holidays, Tenerife attracts huge numbers of people from the UK and Ireland as well as other European nations. There's plenty of sunshine and alcohol is cheap. While this makes for a great combination for a sun holiday, it's a combination that unfortunately leads to overcrowding, binge drinking, and inevitable antisocial behaviour in the holiday hotspots on the island.
Yet, these overcrowded hotspots occupy a surprisingly small area of the island. You don't have to venture far to reach incredible, unspoiled landscapes like the Anaga Mountains, La Rambla de Castro, or the El Palmar Valley. So to say there's a hidden side to Tenerife is an understatement.
Exploring The Anaga Mountains The Ancient Side Of Tenerife
The Anaga Mountains aren't the only stunning landscape to be found on Tenerife. They have a famous sister in Teide National Park, which was declared a UNESCO World Heritage Site in 2007 and is home to Mount Teide, a towering volcano that dominates the island. The volcano is 3,718 m above sea level and is the highest peak in Spain. There's a cable car up to the top, with the station located at just over 3,500 m, making Teide popular with visitors all year round, while the Anaga mountains remain a largely hidden paradise for hikers and wildlife enthusiasts.
Some parts of the Anaga range are so remote that few travellers ever get to see them. The area is home to mammoth plants which don't exist anywhere else on the planet. There are ancient vistas, rare species, cave-dwelling settlers, and mysterious tales of witchcraft and sorcery. As the oldest part of the island of Tenerife, the Anaga Peninsula has so much to offer those seeking to get off the beaten track.
Planning A Trip To Tenerife's Anaga Mountains
You could spend weeks in this area of Tenerife and still have so much left to explore. Like everywhere, the Anaga Peninsula has its popular hotspots and together, they provide a satisfying flavour of what Anaga is all about. Many areas do need to be traversed on foot, however, the commonly visited attractions are easy to reach, with clearly marked trails.
There are plenty of hiking routes available and you've got every opportunity to trek up high and enjoy those incredible views. On the other hand, if you're not much of a hiker, stay low and explore the forests and coastline. Some areas can be experienced by road – making for an epic road trip with volcanic vistas, lush forests and stunning coastlines all in the mix. Although, these highways are not for the fainthearted – expect a lot of sharp drops and hairpin bends but the views are so breath-taking they more than make up for it!
Mercedes Forest
The Mercedes Forest is the jewel in the crown of the Anaga region. It really has to be seen to be believed. This lush, tropical landscape will make you think that you're in Brazil or Sumatra, Indonesia rather than the Canary Islands. You'll be floored by its abundance of species and ancient, twisting trees. It's where you'll find the extraordinary laurisilva forest, a unique biosphere containing ferns over thirty metres high.
Unlike the Teide National Park, which is defined by its desolate, volcanic landscapes, Mercedes is awash with life and vegetation. There are rare mosses, lichens, and lianas, as well as lizards, birds, and wild butterflies. It's the closest you'll get to a real rainforest in western Europe. Get your hiking boots on, but don't forget to pack a jacket as the weather changes quickly here.
Taganana
The impossibly pretty town of Taganana can be reached by road or if you'd prefer some exercise, a walk through the Mercedes Forest. It rests in a valley, just above a stretch of sand that wouldn't look out of place on a postcard. The people here remain true to the traditional customs and architecture of Tenerife. Life is simple in Taganana, as it has been for hundreds of years.
The town welcomes visitors, though this isn't the liveliest of destinations. Routines are quiet and peaceful, so it provides the ideal resting spot for tired hikers. Make sure you don't miss the church of Nuestra Senora de las Nieves as it's one of the oldest on the island. Keep your camera close too, because the views in Taganana are superb.
Playa De Las Teresitas
These days, it's hard to find a beach in Tenerife that isn't packed to the gills. However, if you go for a hike through the Anaga Mountains, towards Santa Cruz, you'll get a delightful surprise. Playa de las Teresitas is one of the few golden beaches on this island (most are black), and it's a real tonic for those in search of tranquillity.
It's about five miles from Santa Cruz and only a short drive – or a manageable walk – from Taganana. While it's rarely empty, you'll find the beach a relief if the packed sands of Los Cristianos are not your thing. Teresitas is a wonderful place to stop for lunch, as there are some excellent family restaurants nearby.
The Perfect Place For Hikers And Adventurers
There are countless hiking trails crisscrossing the Anaga Mountains. They range from easy low-level routes up to very steep, advanced itineraries, though, most of the popular trails are perfectly suitable for those with minimal hiking experience. You should always take into account your level of fitness because the trails vary in length.
For instance, the Chamorga to La Laguna trail is very popular. It is also one of the lengthiest routes, at just over eight hours. Conditions aren't too rough, but the path winds high into the mountains. Depending on the weather, you could end up (literally) hiking through clouds. There's also a slightly lower trail that follows a similar course, but sticks closer to the coast.
For the unabashedly adventurous traveller visiting Tenerife, there's a hike up to the summit of Cruz del Taborno, the highest peak in the Anaga mountain range. It reaches 1,024 metres in altitude, so make sure you come prepared for an intense trek. You'll have to work hard to reach the summit but the view of the Atlantic Ocean is one that will make all that sweat and pain worth it.
Where To Stay When Exploring The Anaga Mountains
The vast majority of travellers to the Anaga mountains set up camp in the nearby city of Santa Cruz. There are regular buses from the city to the Anaga National Park. It's also well within walking distance for those who want to hike there. Within two hours, you could reach Playa de las Teresitas and the heart of Anaga. This makes Santa Cruz, with its abundance of amenities, a great choice.
There are a small number of hotels and guest houses in the town of Taganana. They tend to be quite simple places which offer homely accommodation to those who don't mind the remote setting. For most visitors, Santa Cruz remains the better option, as it's close by and packed with supermarkets, restaurants, and bars, not to mention the range of accommodation options with everything from budget digs to 5-star All-inclusive – Tenerife has all budgets and tastes covered.
If you are staying in the port city and need a ride to Anaga, take the Titsa bus. There are three lines running to and around this destination. Tickets are very affordable, and all vehicles have air conditioning. The 947 terminates at Chamorga, the 945 terminates at Igueste de San Andreas, and the 946 finishes its journey at Punta de Hidalgo.
Handy Tips For Your Visit To The Anaga Mountains
Tenerife is generally a very safe destination, this is particularly true if you get off the beaten track and away from the busy resort towns. The chance of running into trouble while hiking is small, just so long as you take sensible precautions. Avoid trails that don't suit your level of fitness. Nevertheless, it's a good idea to tell somebody if you're heading out on a hiking trip through a remote region by yourself.
Don't forget to organise travel insurance before you go on this adventure to keep you safe. Find out more about why we always choose World Nomads when we travel.
Anaga is vast and sparsely populated. However, you may meet other hikers and mountain bikers on your trails. Keep an eye out for the mountain bikes, as they often seem to appear out of nowhere.
Finally, don't forget to pack suitable clothes. Even in spring and summer, the mountains can get cold and rainy so remember to pack accordingly with the most important pieces of hiking gear being sturdy walking boots/shoes and a warm jacket.
Over To You
Have you been to Tenerife's Anaga Mountains? Did you enjoy it? Let us know in the comments below!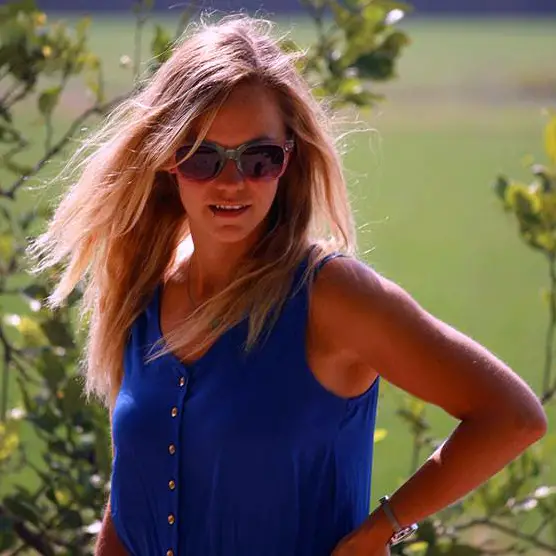 Noelle is a pescatarian foodie, travel junkie and a massive dog person. She's a self-diagnosed chocoholic and loves tea, coffee and red wine. She also loves to do yoga and therefore is the sensible, grounded one in the relationship! Noelle loves to really get to grips with the culture of a country and the mindset of the people. She also enjoys picking up a few words in the local language wherever she is and, of course, sampling the local food!
SUBSCRIBE FOR OUR FREE EBOOK
Sign up for our free travel photography Ebook "Faces of Nepal" and you'll also receive our monthly newsletter.