Mussoorie is one of the most famous hill stations in India, and with just one look around when you're there, you'll instantly understand why its nickname is "The Queen of the Hills". Located in the state of Uttarakhand, it's situated at an elevation of 2,005 metres, or 6,580 feet, and boasts rich flora and fauna and incredible panoramic views of the surrounding snowcapped Himalayan peaks. Anyone who loves getting out in nature, going hiking and taking in stunning mountain views will definitely feel at home in no time with our first timer's guide to Mussoorie.
Things To Do In Mussoorie
Go For A Dip At Kempty Falls
No visit to Mussoorie is complete without a trip to Kempty Falls, just fifteen kilometres from the centre of town. The waterfalls are absolutely spectacular, flowing down the rock-face from twelve metres above. Of course, you can just stand and admire mother nature at work or you can literally dive right in! Under the falls there's a large pool open to visitors and we definitely recommend jumping in for a swim in this beautiful spot.
The waterfall is very popular and is estimated to attract about a million visitors annually, so make sure to plan your visit wisely and avoid peak times and weekends if you're looking for a serene, zen swimming experience.
Take In The Views From Gun Hill
This hilltop gets its name from a gun that used to be mounted on top which was fired at noon every day during colonial times, so people could set their watches to the right time. Nowadays, there's no gun on top but it still offers breathtaking 360-degree views of Doon Valley and the Garhwal Himalayas. At over 6,640 feet or 2,024 metres, this is the second highest point in the area, making it a great spot to snap some epic mountain landscape photos.
The summit is 400 metres above The Mall, Mussoorie's commercial centre, and takes about 20 minutes to walk up. Alternatively, a cable car runs every day from 10 am to 6 pm so if you want those views to yourself, opt to walk up early in the morning. You can visit The Mall, for a spot of shopping when you come down the hill.
Spot Birds And Wildlife At Benog Wildlife Sanctuary
Part of the Rajaji National Park, this sanctuary is well known for its varieties of rare and indigenous bird species. It's home to endangered mountain quails, the red-billed blue magpie, and the white-capped water redstart.
This is the perfect place to visit in Mussoorie if you're a nature lover and/or birdwatcher and would like a chance to spot some wildlife. It's worth noting that this will involve walking/hiking/trekking, as it's the only way to get in and around the sanctuary. It's a four-hour walk each way from The Library or three-four hours round trip from Hathi Paon. If you're lucky and keep your eyes peeled you might spot some Himalayan bears, goats, deer, and even leopards and panthers in their natural habitat.
The sanctuary also offers spectacular views of the snowcapped Chaukhamba and Bandarpunch peaks which makes it a popular spot in the area for watching the sunrise.
The sanctuary is open from 7:00 am to 5:00 pm every day.
Chill Out At Lake Mist
The serene, emerald green Lake Mist is located about 10kms from Mussoorie on the road to Kempty Falls. It is surrounded by mountain streams and natural waterfalls so if you're after a little quiet time in nature, away from hustle and bustle, you'll be hard-pressed to find a more suitable spot. The lush forest setting adds to the lake's secluded charm and it's a popular picnic spot.
Learn About Tibetan Culture At Happy Valley
Famous for its Tibetan-style Buddhist temples, you should definitely check out Happy Valley if you're interested in learning more about Tibetan culture. This was the place the Dalai Lama first settled after being exiled from Tibet during the 1959 Tibetan Rebellion. Although the Dalai Lama presently resides in Dharamshala, Himachal Pradesh, the impact of his original settlement is very visible as Happy Valley has since become home to many Tibetans. You can really feel the strong Tibetan influence here and you'll have the chance to get a good feel for Tibetan culture.
Happy Valley has another claim to fame as it was also a temporary home for the famous Indian civil rights figure, Mahatma Gandhi.
Get Into The Mountains
Obviously, being a hill station, the options for hiking and trekking are numerous and vary from short walks and one-day treks to multi-day overnight treks. We love to trek independently where possible, but in this region, you'll need to have your own camping gear, food, water and cooking equipment for overnight treks as it's not set up with teahouses and/or shelters.
Guides and/or trekking companies are advisable for overnight multiday treks if you don't have a lot of trekking experience and you don't want to arrange all your own food, water and equipment.
Nag Tibba Hike
Nag Tibba or 'Serpent's Peak', sits at 3,022 metres (9,915 ft) and is the highest peak in the area. It's possible to summit and this gorgeous trek usually takes two days to complete. Public transport and shared jeeps can get to take you as far as the base of Nag Tibba at Pantwari village. It's a 5-6 hour hike to camp one and you must either be prepared with all your own gear or use a trekking company who will arrange all the equipment for you and guide your way. The next day, it's an early start to reach the summit which takes about two hours followed by a long walk to get back down to Pantwari, which takes about 4-5 hours.
Hathi Paon Trail
This easy hiking trail will take you to the George Everest House and back to the starting point at Hathi Paon or you can continue on to Cloud's End. It's all about the Himalayas here so again you'll take in incredible panoramic views of Doon Valley on one side and the snow-clad Himalayan ranges on the other.
This is an easy day walk and you can also do this half hour walk on a clear night, under a brilliant starlit sky.
Get Your Feet Wet At Robber's Cave River Trail
This interesting trail will take you through Robber's Cave, where you will have no choice but to get a little wet to get through to the other side of the cave. Sparsely explored, Robber's Cave is a must for those looking for unique thrills at Mussoorie. Just remember to take a change of clothes with you.
Robber's Cave is 8km from the heart of Dehradun and should take you about an hour to reach.
Get Your Adrenaline Rush On
If adventure is on your agenda, then Mussoorie will not disappoint! From mountain biking to bungy jumping, zip lining to rock climbing, paragliding to paintballing; you'll be sure to find an activity to thrill even the biggest adrenaline junkie out there!
Just be sure that the weather and/or season is right for the particular adrenaline-inducing activity you're after.
Best Time To Visit Mussoorie
The best time to visit Mussoorie is during the summer months, particularly from April to June. Since the temperatures average between 25 and 35 degrees Celsius, this time of the year offers the best conditions to enjoy all the outdoor adventures and sights in this guide to Mussoorie.
July to September is monsoon season. It is generally advised that you don't visit during this time, as is the case in most mountainous regions, due to widespread landslides which are caused by heavy monsoon rains.
October to February is winter time, with nighttime temperatures sometimes dipping below zero. The roads are often blocked by heavy snowfall, making getting around very difficult in this season. While it's not really recommended to take a trip to Mussoorie during winter, if you're willing to brave the cold and allow for road closures and difficult access, we're sure the snowfall would only add to the natural beauty of the area.
Tip: While planning your visit, try to avoid the weekends if possible. It can get a bit crowded as it's a popular weekender getaway spot.
Getting There
By Air
The nearest airport to Mussoorie is the Jolly Grant airport located in Dehradun, which is approximately 19 miles away. There are direct flights from Delhi to Dehradun. If you are coming in from any other city in the country, there will be a stopover at Delhi before you finally land in Dehradun. And once in Dehradun, you can reach Mussoorie by road.
By Train
Dehradun railway station is the nearest train station to Mussoorie. You can get there from Delhi through the Delhi-Dehradun Shatabdi Express, Nizamuddin AC Special or the Mussoorie Express. All these trains pass through the city of Haridwar. Expect to spend about five and a half hours travelling. If you are coming in from somewhere other than Delhi, Kolkata and Amritsar are also well connected to Dehradun station by rail.
By Bus
Once you are at Dehradun train station, you can get to Mussoorie by bus.
If you are looking to get to Kempty Falls, look for buses heading towards Yamunotri, Barkot or Nainbagh. You can also head over to The Mall from there. It would cost around Rs.50 ($1) for a bus trip from Dehradun station to Mussoorie.
By Car
Taxi services are also available from Dehradun Station. They usually charge around Rs. 1,000 ($16) or more. If you can share a taxi with another traveller, you can cut the cost to around Rs.300 ($5).
Self-Driving
If you are coming straight to Mussoorie from Delhi in your own car, then the best route to take is the NH58 road until the town of Roorkee. Then, switch to the NH72-A until you get to Dehradun. From there, just follow the New Mussoorie Road and you will soon reach Mussoorie.
Where To Stay In Mussoorie
Mussoorie offers a wide variety of accommodation options, ranging from luxurious hotels, budget rooms, homestays, and hostels. Since it is a hill station, you can expect to have great views of the surroundings no matter where you choose to stay.
If you are looking for a location which gives you quick and easy access to all the hotspots in Mussoorie, then base yourself along The Mall Road.
Head For The Hills
While this guide to Mussoorie will help you to plan a few days in India's favourite hill station, you really could spend so much longer soaking up all that this incredible area has to offer. The "Queen of the Hills", as its nickname suggests, really is one of the most beautiful places in India. What are you waiting for?
Have you been to Mussoorie? Anything we forgot? Let us know in the comments below!
Pin It!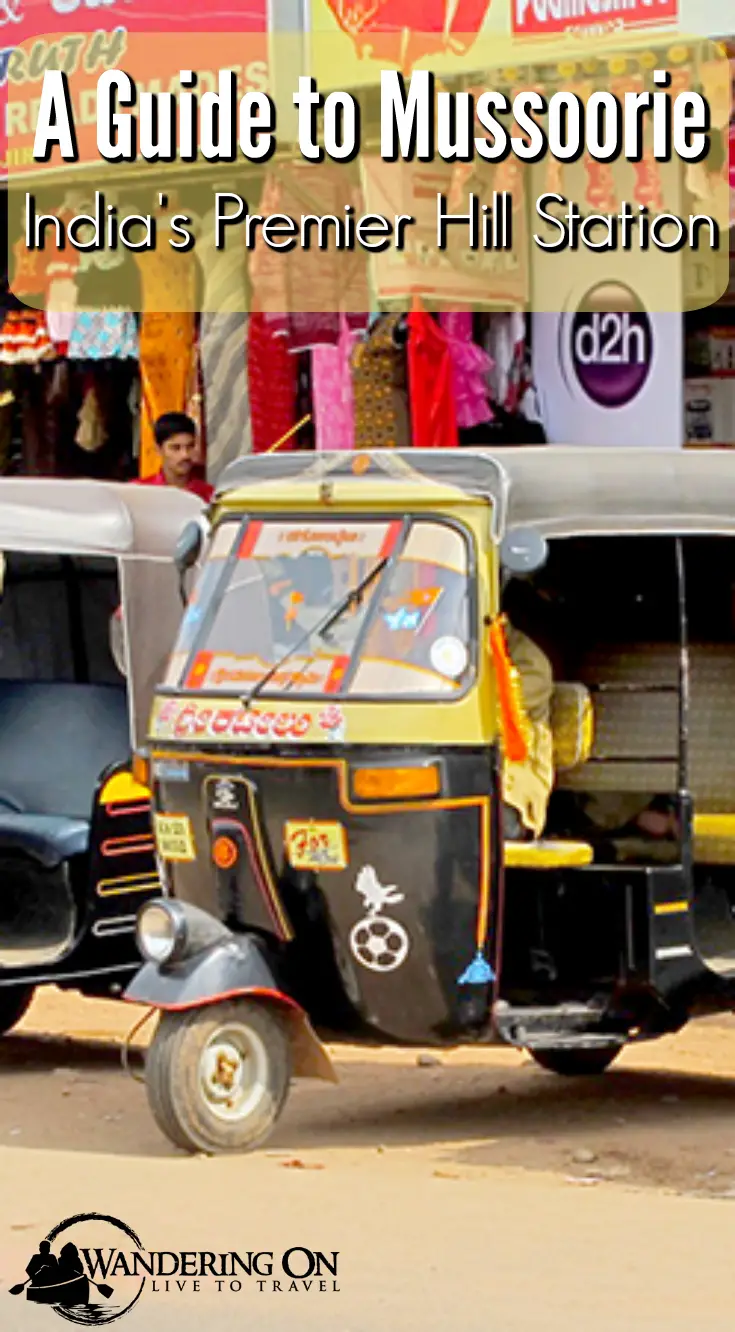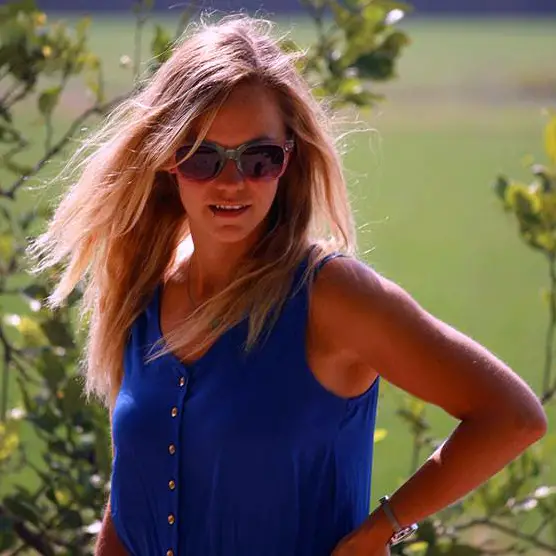 Noelle is a pescatarian foodie, travel junkie and a massive dog person. She's a self-diagnosed chocoholic and loves tea, coffee and red wine. She also loves to do yoga and therefore is the sensible, grounded one in the relationship! Noelle loves to really get to grips with the culture of a country and the mindset of the people. She also enjoys picking up a few words in the local language wherever she is and, of course, sampling the local food!
SUBSCRIBE FOR OUR FREE EBOOK
Sign up for our free travel photography Ebook "Faces of Nepal" and you'll also receive our monthly newsletter.