Famous around the world, Mumbai is an iconic city, once a major trading port and the principal supplier of cotton to Britain during the American Civil War. Bombay, as it was known at the time, hosted the first Indian National Congress back in 1885 and Gandhi launched the Quit India campaign here in 1942. In more recent years Mumbai came under attack after unrest in the city between Hindus and Muslims with eight hundred people perishing in riots in the city in 1992 following the destruction of a mosque in Ayodhya and three months later in March 1993, twelve bombings were carried out around the city, killing three hundred people. Again in 2006, there were further bombings on Mumbai's train lines killing two hundred people which sent shock waves around the globe. Two years later security in the city was tightened up considerably after ten orchestrated bombings, which have become known as '26/11', were carried out around the city targeting major landmarks throughout Mumbai, including the Taj Mahal Palace Hotel. Despite all the troubles Mumbai has encountered throughout the years, today it is a thriving metropolitan city, home to India's Bollywood movie studios, a major player in world business and a great place to spend a few days taking in the many sights which Mumbai has to offer. The city has quite a different vibe to Delhi and others in Southern India, so it's worth taking the time to check it out.
Then there were three! Checking out the sights of Mumbai
Having travelled primarily as a duo up until now, it was our fist time to organise a triple room in anticipation of Noelle's sister Irene's arrival in India. She would be joining us for three weeks taking in Mumbai and continuing south with us to Goa and we were looking forward to having one more person to share our experiences with. Our bargain room in Colaba, Mumbai's more 'upmarket' side of town, had walls that didn't reach the ceiling but for the price and the location we didn't care and after the ridiculously long, nineteen hour train journey from Hampi, we were off to meet some of our Indian friends from Mumbai who we had met in the mountains a few months previous for some well-needed refreshments. The girls showed us a great time, pointing out some of the city's sights as we spun around Colaba's somewhat quiet night-time streets and the following day, it was off to the airport to pick up Irene and see what more Mumbai had to offer.
Explore Colaba on foot
Exploring the Colaba area was top of our to-do list and so on foot, we strolled around the area taking in some of the old colonial architecture as we went. The iconic Gateway of India kicked things off, a marvellous structure built in 1911 to commemorate King George V's royal visit but today it's a major photo spot with hoards of tourists, both foreign and domestic, standing in front of the structure for that 'one snap' and people offering photo taking services and selling everything from street snacks to man-sized balloons! Continuing on our way we checked out the beautiful Flora Fountain, the High Court, where we were able to go into an actual hearing and then on to the Ranjabi Clock Tower and finishing up at the wedding cake style Eros Cinema building. Our other good friend from the mountains, Shaurya, came along to meet up with us and leaving Noelle and Irene to catch up we went driving around Mumbai's beautiful Marine Drive area.
Check out the largest laundromat you'll ever see!
One major day of sightseeing was all it took to take in some of Mumbai's other famous attractions. Using the excellent commuter trains we flew around the city from one point of interest to the next. Mahalaxmi Dhobi Ghat is a concrete row of washing stations where almost all of Mumbai's laundry is done, we had never seen so much laundry hanging up on lines drying, all arranged by colour, as if done by some mad team of obsessive compulsive laundry fairies, quite surreal to say the least.
See the 'Floating Mosque'
A quick hop in one of Mumbai's old-school 'Premier' taxis (India's version of a 1950's Fiat) took us to Haji Ali's Mosque, also known as the 'floating mosque'. A long walkway leads out to the mosque which at high tide becomes completely submerged giving the illusion that the mosque is on an island, floating offshore, hence the name. Some locals were praying while others were hanging out on the slippy rocks behind trying to get that movie star photo as the waves came crashing up behind them, of course getting soaked in the process, much to our amusement. Not far from the mosque is the Mahalaxmi Temple, dedicated to the Hindu God, Mahalaxmi, the goddess of wealth, the temple wasn't the finest we've seen but there was a nice view to be had of Mumbai's shoreline.
Eat – Indian food and more!
Walking around in the busy streets was hard work and with that, it was onto one of Mumbai's other major attractions which we had really been looking forward to…the food! Being the modern metropolitan city that it is Mumbai is home to some amazing restaurants, covering every cuisine known to man. To our surprise beef was back on the menu and it was the first time we had seen anything like a salmon fillet written down anywhere in months and so we happily took a seat and got stuck in.
See the real slum from Slumdog Millionaire
We had set aside a day each for our final two stops was required, one of which was for something we really wanted to experience, the tour of the Dharavi Slum, made famous in the movie Slumdog Millionaire and also the biggest slum in Asia. The tour was a real eye-opener for us and entirely changed our perception of the word 'slum', it's something we would highly recommend for anyone looking to do something different in Mumbai.
Take the boat to Elephanta Island
The other day we set aside was for a trip out to Elephanta Island, which lies just nine kilometres off the coast of Mumbai and has been declared a UNESCO World Heritage Site. Ferries run daily (except Monday), every half an hour to the island from 9am to 3:30pm and ticket in hand, we were on our way across the waters of Mumbai harbour.
A walk up a long steep staircase took us to the beginning of the islands main attraction, the cave-temples, which were carved into the basalt rock here sometime between AD 450 and 750. Exploring the caves along with plenty of Indian pilgrims, domestic tourists and the island's primary inhabitants, the cheeky macaque monkeys, made for an interesting and enjoyable day away from busy Mumbai. Inside the caves are carved pillars, shrines, courtyards and carvings of Hindu deities. Most impressive of all is the first cave temple, dedicated to Shiva, destroyer of ignorance and evil. Within this cave is a six-metre tall carving representing the Hindu god with three faces and the magnificent sculpture will hold your attention for some time. It certainly did for us but funnily, for a lot of the Indian tourists, standing behind our tripod viewing the results of our efforts to get a good shot of the bust was much more entrancing than the ancient carvings!
These cave temples represent some of the finest cave-art in the entire country and were well worth a visit, especially when coupled with the beautiful view of the Mumbai skyline across the harbour, lit up by the setting sun as we made our way back towards the Gateway of India, on the final ferry of the day.
Catch a festival if you can
With our Mumbai visit coming to a close and our train tickets to Goa already booked, we had a final day in the metropolitan city to hang out with our friends from the mountains. Coincidentally, our time in Mumbai had lined up perfectly with the city's biggest annual festival, Ganesh Chaturthi or Ganpati, which celebrates the elephant-headed Hindu god Ganesh's birthday. Throughout our time in Bombay, we had witnessed huge clay statues of Ganesh presented in colourful marquee-type areas decorated with colourful garlands, flower, ribbons, candles and various offerings scattered around the city. Devotees create these statues and after performing pujas (prayer) to the deity over a period of ten days, they bring the statue to the seashore and carry it into the ocean where they leave it to dissolve or float away.
Families and/or buildings will often have their own statue for the festival varying in size from quite small to extremely large and our friend Shaurya invited us to his home to take part in the festival which was a real treat. After visiting the most auspicious of all the Ganesh statues in Mumbai, draped in gold, silver and jewels, Shaurya took us to his home where his family and neighbours welcomed us and helped us through the various elements of the ceremony. We awkwardly moved candles around in front of Ganesh and danced even more awkwardly with everyone from Shaurya's building in celebration of the elephant-headed god. With the celebrations coming to a close we said our goodbyes and it was back for one more night in our boarding school dormitory-like room in Colaba before we had to run for the train to our next destination, Goa, India's premier beach spot.
Pin it!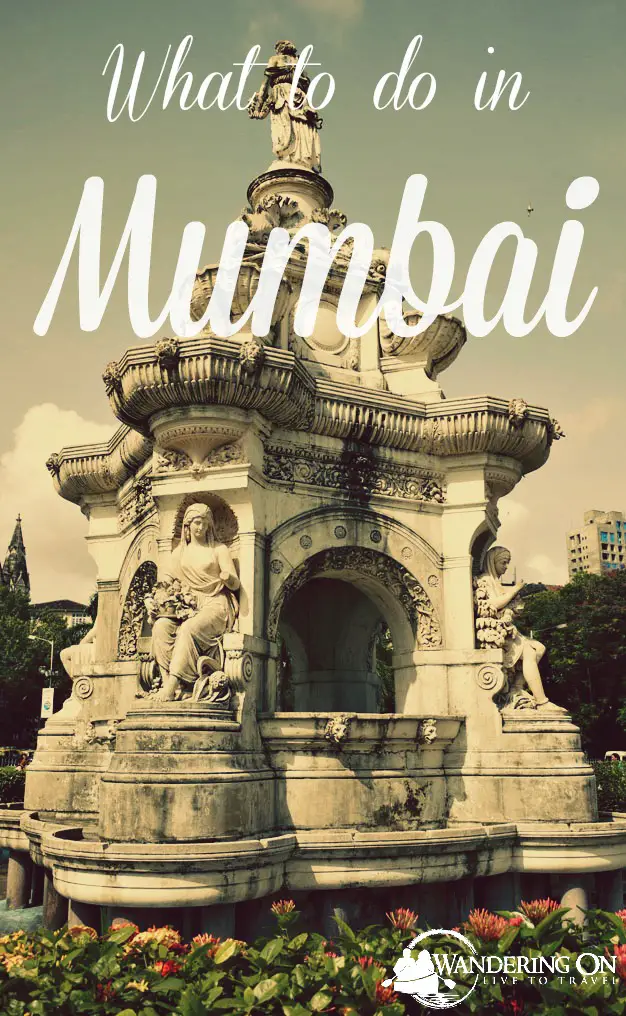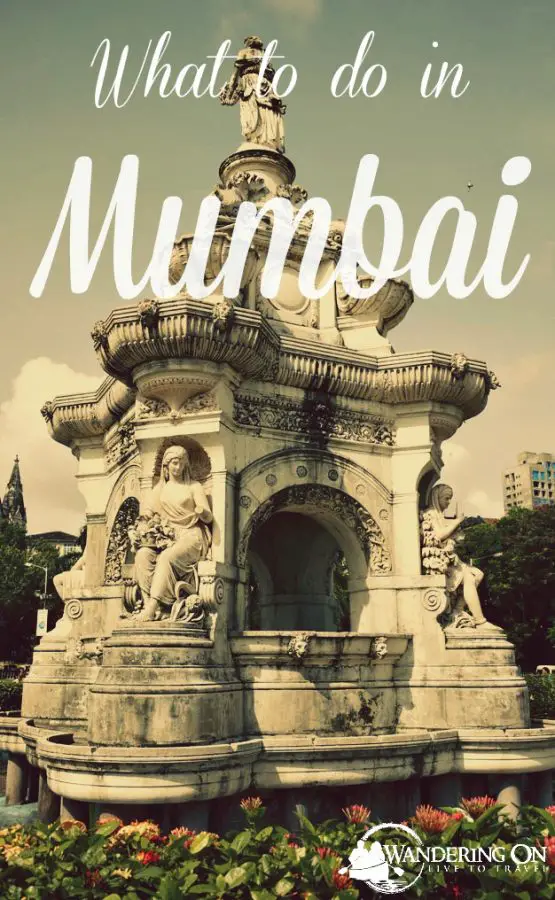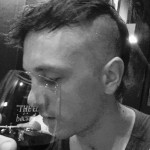 Brian is a travel writer, photographer, blogger, travel addict and adventure-junkie. Being outdoors, getting off the beaten track and outside his comfort zone is what makes him tick. Brian's the dreamer in the relationship; when he's not travelling, he's dreaming about it! Keeping fit, cooking, music and red wine take up the rest of his time.
SUBSCRIBE FOR OUR FREE EBOOK
Sign up for our free travel photography Ebook "Faces of Nepal" and you'll also receive our monthly newsletter.