Hey! We're Brian and Noelle, an adventurous Irish couple who love to get off the beaten track, have adventures, stay active and eat local. We want to share our adventures with you through our interesting stories, stunning photos and fun videos. We want to show you how to live a life of travel.
Come Travel With Us
Latest From Our Travel Blog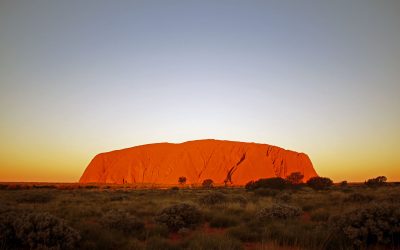 "I wonder if you can climb it?" I said jokingly to Brian as we drove through the dusty Outback roads. I quickly flicked to the section on Uluru in the guide book and saw that you could climb Ayers Rock if the route was open. We didn't expect to be able to climb Uluru... read more

SUBSCRIBE FOR OUR
FREE EBOOK
Sign up for our free travel photography Ebook "Faces of Nepal" and you'll also receive our monthly newsletter.