Towering white peaks, green valleys, stunning landscapes and incredibly friendly locals; trekking in Nepal is an experience of a lifetime. To trek in Nepal is to truly experience the country. We spent 22 days on the Everest Base Camp Trek and a further 10 days doing the Annapurna Base Camp trek all completely independently and loved every single second of it. Nothing humbles you quite like the Himalayas, every day is challenging but so very, very rewarding. Experiences like this give you a whole new perspective, memories that last forever and an opportunity to see a part of the world you otherwise may never witness.
A Photographer's Dream
It was virtually impossible to put down our camera while trekking in Nepal and it took us (quite literally) months to agree on our favourite photos from the Everest Base Camp trek. We hope these photos will inspire you to dust off your hiking boots, take the minimal gear you need for a trip like this and just go for it! Hiking in Nepal is extremely affordable, in fact, it's probably a lot cheaper than you might think and is one of the most rewarding experiences we have ever had. And with images like what you see below, how could you not?
22 Photos From The Everest Base Camp Trek
Want To Go Trekking In Nepal?
Trekking in Nepal is extremely affordable, especially if you trek independently as we did. We wrote a full guide on everything you need to know on how to trek to Everest Base Camp independently. We came across some crazy gear lists when we started looking into the trek, but we got by with what's on our Everest Base Camp Gear List with no issues – you don't need every last bit of climbing gear, trust us!
Want to know what the day-by-day is experience is like on a trek like this? We had such an amazing time, we extended our trip taking an alternative route back down and walking back to Shivalaya rather than flying from Lukla. Check out our Everest Base Camp diary:
Pin It!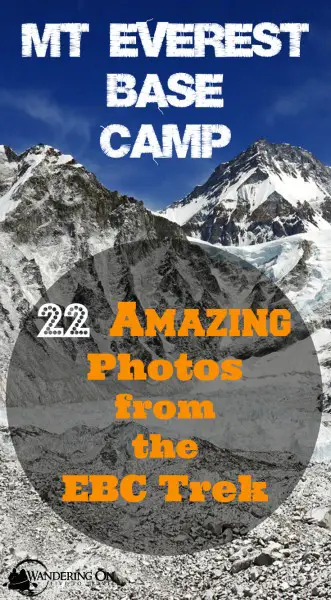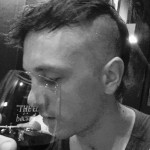 Brian is a travel writer, photographer, blogger, travel addict and adventure-junkie. Being outdoors, getting off the beaten track and outside his comfort zone is what makes him tick. Brian's the dreamer in the relationship; when he's not travelling, he's dreaming about it! Keeping fit, cooking, music and red wine take up the rest of his time.
SUBSCRIBE FOR OUR FREE EBOOK
Sign up for our free travel photography Ebook "Faces of Nepal" and you'll also receive our monthly newsletter.